The Tragic Death Of Former NFL Player Antonio Dennard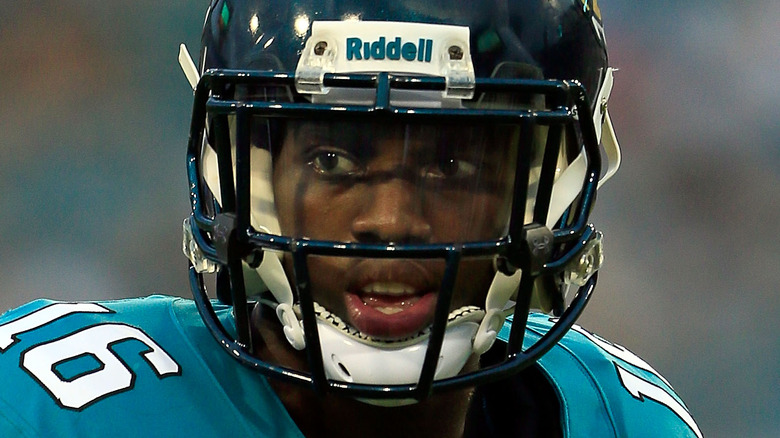 Sam Greenwood/Getty Images
Former NFL player Antonio Dennard died tragically at just 32 years old on October 16, according to 69 News. Dennard, who previously played for the Green Bay Packers, Jacksonville Jaguars, and the New York Giants, was pronounced dead after being shot in Berks County, Pennsylvania. It's unclear if there was a motive behind the shooting that occurred outside of the Legends Bar and Restaurant in Muhlenberg Township, near Reading. Dennard's death was ruled a homicide, and an autopsy is set to take place on October 18 to determine an official cause of death, per Vibe.
A suspect has not been caught, and an investigation regarding Dennard's death has been ongoing. According to a press release, obtained by the Daily Mail, Dennard was "pronounced deceased at 3:15am on October 16, 2022 at Reading Health Medical Center after being admitted to the Emergency Department for a gunshot wound to the torso." The press release continues to explain that "the Coroner's Office is conducting a death investigation into the cause and manner of death."
Now, former teammates, loved ones, and fans are mourning the tragic loss of Antonio Dennard.
Many are mourning the loss of Antonio Dennard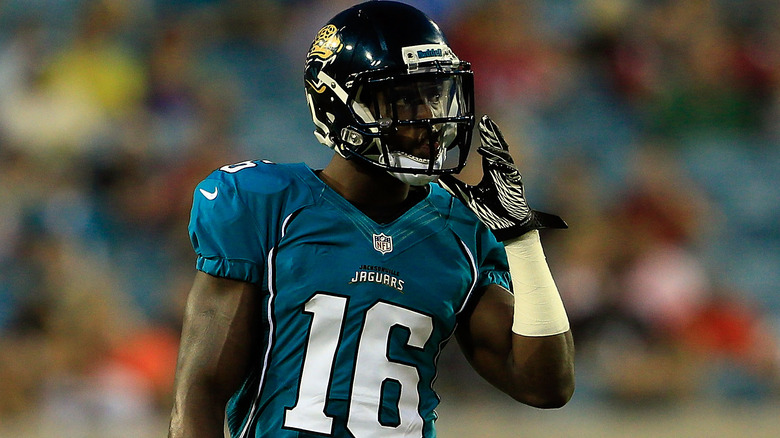 Sam Greenwood/Getty Images
Antonio Dennard played football at Langston University in Oklahoma before he was recognized by the NFL and signed as a free agent by the Jacksonville Jaguars back in 2012, according to E! News. His professional career ended in 2017, but former teammates, coaches, and fans have come forward to remember Dennard following his unexpected death. His former college coach, Brandon Roberts, posted a heartfelt tribute to Dennard on Facebook. Roberts wrote, "He was the first pro I ever coached ... I would talk to the NFL Scout's about how great of a person you were and how much of a stand up kid you were." He continued, "I know today you have received your wings RIP to my former player, Antonio Dennard."
A former college teammate, Sidtrell Grayson, tweeted, "I'll remember everything you taught me, what a great mentor, friend, & coach. You inspired so many around you "LU BOYS 4 LIFE" Antonio Dennard." An NFL fan shared his thoughts on Dennard's death via Twitter as well and wrote, "That's crazy Antonio dennard was killed, when I was following football like crazy, I definitely remember him vividly. That's crazy rip."
Our thoughts are with his family and loved ones at this time.