Morgan Freeman Receives SAG Lifetime Achievement Award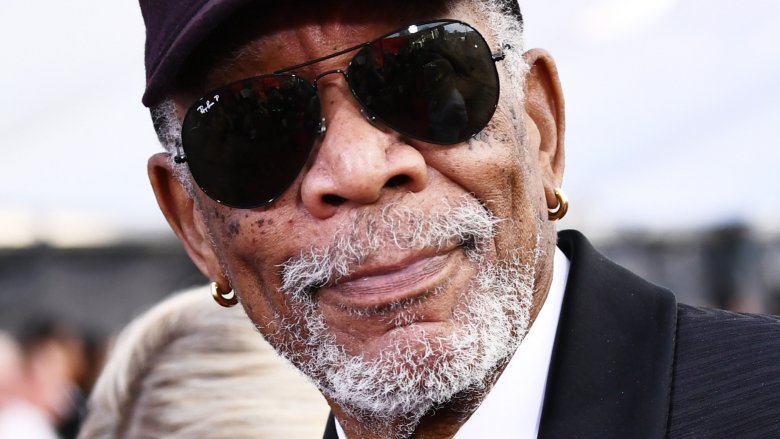 Getty Images
The iconic actor has received one of the entertainment industry's biggest honors.
On Sunday, Jan. 21, 2018, Morgan Freeman accepted the SAG Lifetime Achievement Award in recognition for his work in film and his philanthropy. The award was presented to him by his longtime friend and colleague Rita Moreno.
"Morgan is more than just an actor, producer humanitarian — this man is a national treasure," Moreno, 86, began (via People). Freeman had given her the same award in 2013.
Freeman, 80, received a standing ovation from the star-studded crowd as he walked on stage to accept the award but launched into a playful back-and-forth with Moreno before giving his speech. 
"Morgan, lift up your hat," she told him so the audience could see his face. To which, Freeman quipped, "You have no idea how long I've had to put with that."
"This is beyond an honor. This is a place in history," Freeman, who boasts over 100 film credits to his name, continued. "Oh, and one more thing, I wasn't going to do this. I'm going to tell you what's wrong with this statue, it works from the back, from the front it's gender specific. Maybe I started something."
As Nicki Swift previously reported, SAG-AFTRA announced that Freeman would be the 54th recipient of the honor, which is annually given to a celebrity who embodies the "finest ideals of the acting profession." He previously won a SAG Award for his work in Million Dollar Baby in 2005.
"Some actors spend their entire careers waiting for the perfect role. Morgan showed us that true perfection is what a performer brings to the part," SAG-AFTRA President Gabrielle Carteris explained in a statement. "He is innovative, fearless and completely unbound by expectations. As a chauffeur, convicted murderer, boxing gym attendant, pimp or president, Morgan fully realized every character, baring their souls and showcasing their humanity."
Carteris continued, "It has been a privilege to see his genius at work."