Inside Chelsea Handler's Tense Relationship With Heather McDonald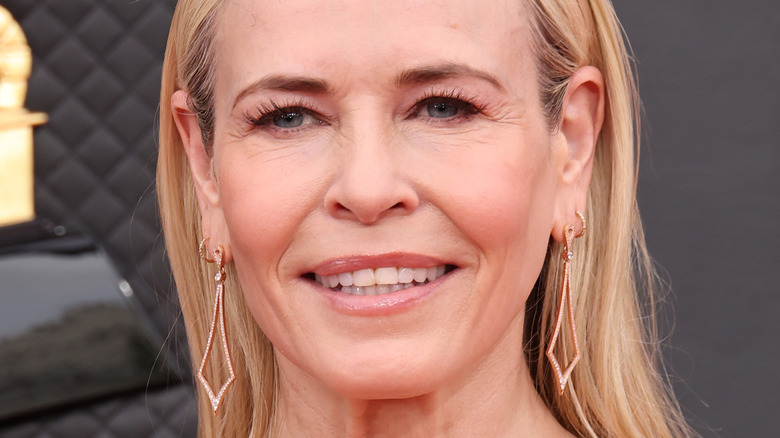 Amy Sussman/Getty Images
The way they were.
Long before comedian Chelsea Handler teamed up with Netflix and Heather McDonald turned her penchant for hot gossip into a successful podcast aptly titled "Juicy Scoop" with an army of Juicy Scoopers to boot, the two were just stand-up comics determined to make it on their own... together. The story goes that the duo first met in a bar while performing stand-up. But it wasn't until years later, after the birth of McDonald's first son, that the two reconnected. McDonald started performing in Handler's all-girls comedy show and when Handler started "Chelsea Lately" she tapped McDonald as a writer. And the rest is pretty much history!
"She's not phony and if you ever need anything, she is great," McDonald gushed during a 2013 interview about her then-boss. "With her you don't even have to ask either, for example someone had left their iPhone in the office and a person had walked in and stole it... within an hour Chelsea had her assistant go and buy that girl a new iPhone. It's just little things like that where you don't even have to ask or think about it and she's just really generous and great." Sadly, however, things didn't always stay so cordial between the comedians...
Chelsea Handler accused Heather McDonald of trading personal stories about her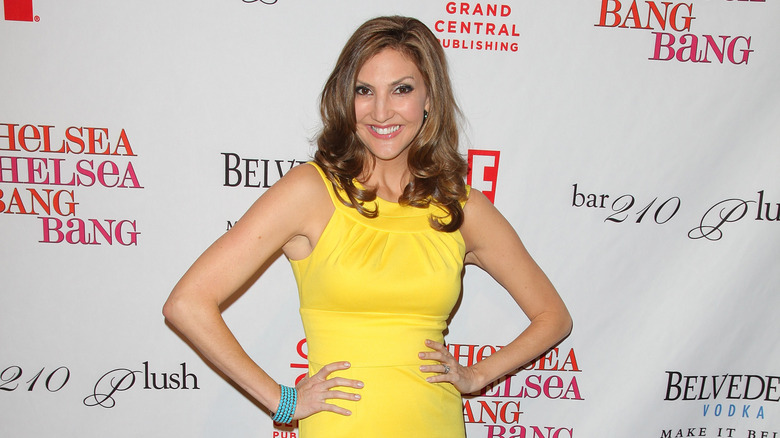 Angela Weiss/Getty Images
Pop culture aficionado Heather McDonald has got the juicy scoop but does she sell (or trade it, rather) it to Us Weekly?
In January 2016, McDonald made headlines after she appeared on the "Allegedly" podcast with Theo Von and Matthew Cole Weiss. During the nearly 54-minute podcast, McDonald opened up about her time working for Chelsea Handler on the set of "Chelsea Lately." While McDonald did say many complimentary things about her time with Handler, one of the revelations managed to ruffle Handler's feathers big time. "I lived in fear. 100% lived in fear" McDonald confessed to Von and Weiss about working on the late-night comedy talk show. Famous. Last. Words.
Shortly after, the snippet was picked up everywhere Handler seized the opportunity to swipe back at McDonald during an appearance on "The Howard Stern Show." Handler told host Howard Stern she could have fired McDonald after learning that she was trading personal stories about Handler in exchange for pictures of herself in Us Weekly but chose not to. "She had a job for four more years. I never hung out with her personally again," Handler said. "So I hope she was living in fear. It's not an internment camp. If you're that fearful, then get a job." YIKES. 
Chelsea Handler is adamant there was never any feud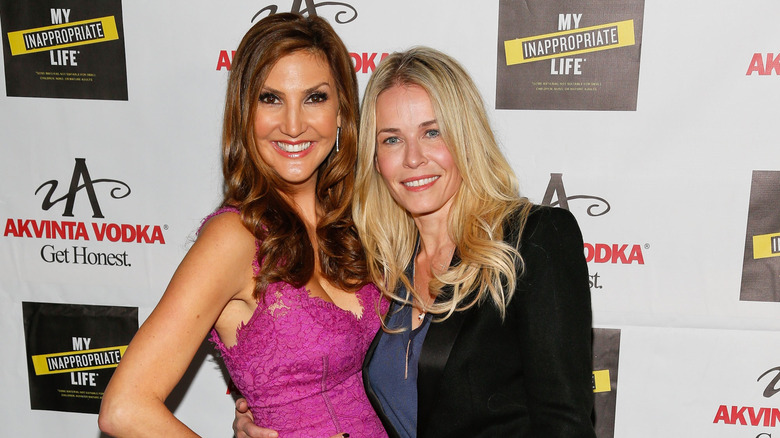 Imeh Akpanudosen/Getty Images
As one can imagine, following Chelsea Handler's accusation that Heather McDonald was "trading" personal stories about her, McDonald went on the defense. "I feel badly how this whole thing transpired this week," McDonald told People. "I had a wonderful time working on 'Chelsea Lately.' My words were taken out of context and I'm sorry if they hurt anyone," she lamented. "That being said, I never sold or traded stories about Chelsea Handler to benefit myself," she maintained. "That is not true. It never happened. It is a devastating accusation that I emphatically deny."
Fortunately, by 2017, tensions appeared to have cooled off between the former colleagues and pals. "We didn't have a feud. We really didn't. It was just blown out of proportion. And yes, I'm sure we've settled it. I haven't seen her." Handler revealed to one curious audience member on Bravo's "Watch What Happens Live with Andy Cohen." Handler added, "I don't have a feud with her. Of course not. She's a girl. I don't fight with other girls."
Here's to letting bygones be bygones!