Bubba Wallace Is In Serious Hot Water With NASCAR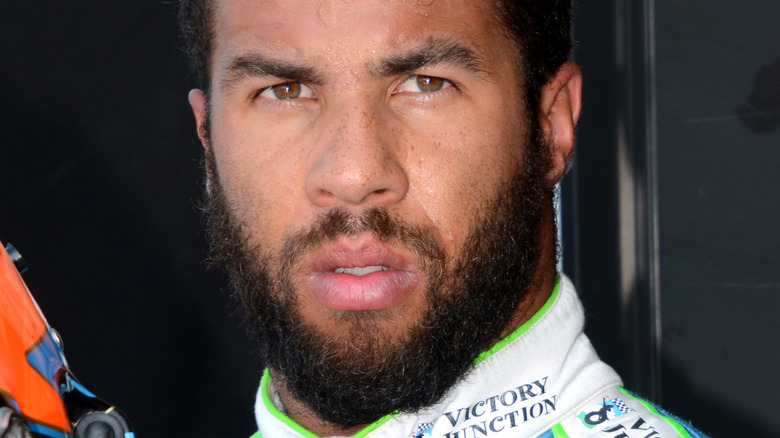 Bruce Alan Bennett/Shutterstock
After the third round of the NASCAR playoffs, Bubba Wallace got into a physical altercation with another racer, Kyle Larson, following a crash that occurred on the Las Vegas Motor Speedway, according to ESPN. Larson and Wallace got into each other's way during the race which caused some serious tension on the track. Wallace seemed to retaliate by wrecking Larson's vehicle purposefully, which is now being investigated by NASCAR.
Once the race ended, it became evident that Wallace was angry and blamed his loss on Larson's interference on the track. He immediately exited his vehicle and began screaming at Larson. Although Larson tried to steer clear of an altercation, Wallace shoved the driver several times before the spat was broken up, according to CBS News.
Following the incident, Wallace addressed his actions on social media. "I want to apologize for my actions on Sunday following the on-track incident with Kyle Larson and the No. 5 car," Wallace wrote via Instagram. "Upon reflecting, I should have represented our partners and core team values better than I did by letting my frustrations follow me outside of the car. You live and learn, and I intend to learn from this." Although Wallace took responsibility for his behavior and publicly apologized, it may have not been enough to save him from some serious consequences.
Bubba Wallace faces a big penalty for wrecking Kyle Larson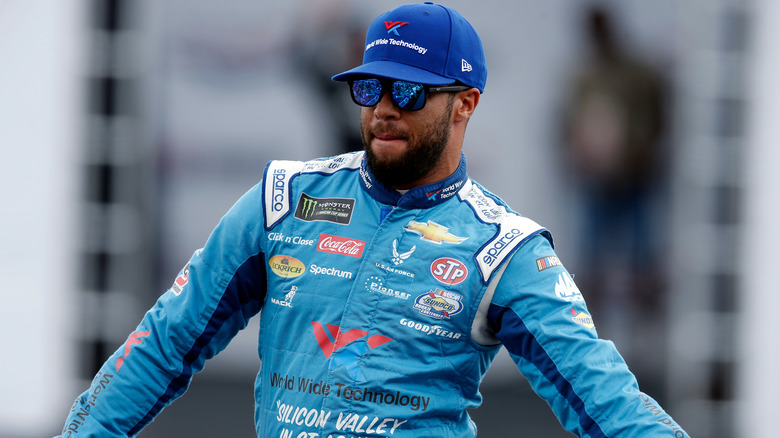 Grindstone Media Group/Shutterstock
Bubba Wallace created quite the scene when he decided to shove another driver, Kyle Larson, following an incident that occurred during the NASCAR playoff race on October 16. After the altercation, it was unclear what sort of repercussions Wallace would face from NASCAR. However, just days after the one-sided brawl, NASCAR decided to suspend Wallace from the next NASCAR Cup Series Championship event, according to their official Twitter account.
After the suspension was announced, NASCAR'S chief operating officer, Steve O'Donnell, revealed why Wallace was in serious hot water during an interview on NASCAR Radio's "SiriusXM Speedway." He explained (via People), "Our actions are really specific to what took place on the race track. And when we look at how that incident occurred, in our minds, really a dangerous act." O'Donnell continued, "We thought that was intentional and put other competitors at risk."
Wallace's team, 23XI Racing, released a statement in agreement with NASCAR following the suspension. "Bubba's actions are not in keeping with the values of our team and partners," the company wrote via Twitter. "We have spoken to Bubba and expressed our disapproval of how he handled the situation." Wallace seemed to make things worse for himself following the wreck in his post-race interview with NBC Sports when he shrugged off his outburst, saying, "[That's] sports."