Inside LeBron James' Messy Relationship With Delonte West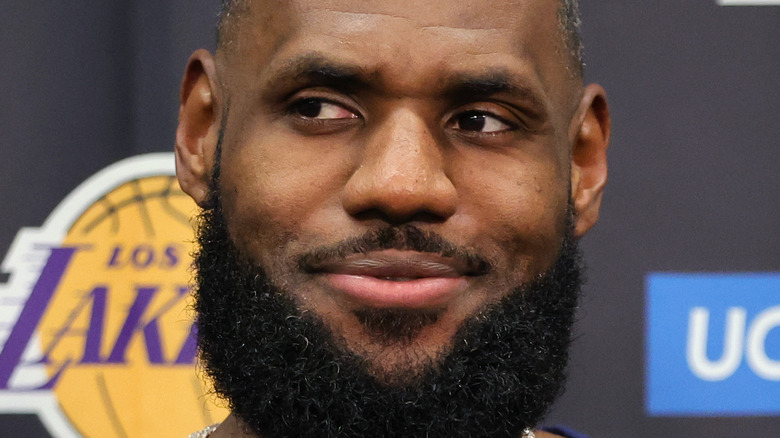 Ethan Miller/Getty Images
In recent years, LeBron James has become synonymous with his triumphant leadership of the Los Angeles Lakers. However, long before James joined the championship-winning team, he was a star player with the Cleveland Cavaliers. Like his time in California, James' two stints in Ohio were just as successful. His first tenure — which lasted from 2003 to 2010 — saw the athlete win multiple MVP awards, while leading the team to their first NBA Finals appearance (per Bleacher Report).
During that time, Washington native Delonte West was also a part of the Cleveland-based team. West served as the Cavaliers' point guard from 2008 to 2010, before being traded to the Boston Celtics. "We'd like to thank Sebastian and Delonte and wish them well in the future," Cavaliers general manager Chris Grant said at the time of the trade (via NBA). And while Grant did not elaborate on the decision to trade West, the move came a year after the basketball star was arrested on gun charges.
In addition to West's trouble with the law, the athlete was also named in a bizarre rumor that involved James' mother.
Delonte West reportedly slept with LeBron James' mother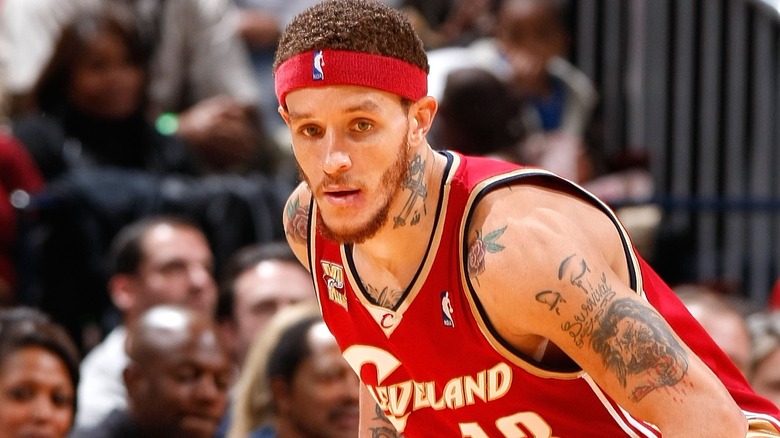 Kevin C. Cox/Getty Images
In May 2010, gossip blog Terez Owens published a scathing report about an alleged affair between Delonte West and LeBron James' mother, Gloria James. "My uncle has been told that Delonte has been banging Gloria James (LeBron's Mom) for some time now," a source claimed. "Somehow LeBron found out before game four and it destroyed their chemistry and divided the team." In response to the bizarre claim, James' lawyer sent the website a cease and desist letter — which was later obtained by TMZ – deeming the rumor "categorically false and per se defamatory."
However, the rumor was further exacerbated after former Houston Rockets star Calvin Murphy claimed that he was also made aware of the alleged relationship. "It ain't no rumor," Murphy said (per HuffPost). He went on to suggest that the speculation was "absolutely true," and even claimed that others were also involved in sexual relationships with James' mother.
For his part, West has always denied the claims. In 2012, he told The Dallas Morning News that the rumored affair with his former teammate's mom "never happened." 
Delonte West's life has been troubled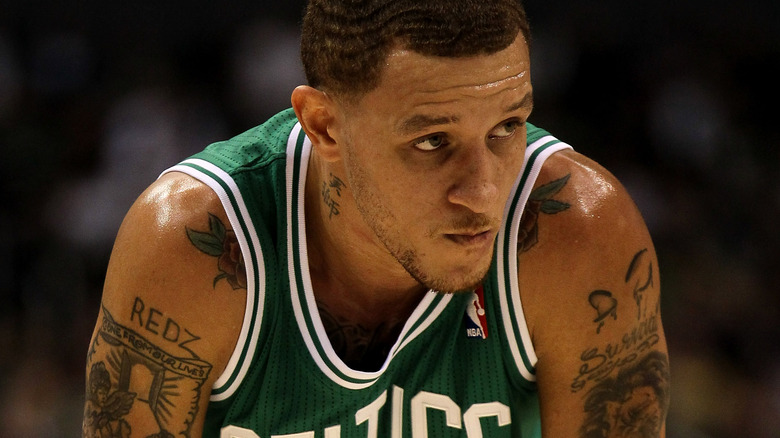 Stephen Dunn/Getty Images
Delonte West's final NBA stint was with the Dallas Mavericks in 2011. Following two suspensions from the team, West was let go indefinitely. In the years that followed, West joined basketball leagues in China and Venezuela, with hopes of one day returning to the NBA. In a 2015 interview with The Washington Post, West opened up about his time playing as a professional athlete — which he said was forever tarnished by his 2009 arrest. "You feel like you're on eggshells all the time," he said. "Trying to prove over and over that you're a good person." During the same interview, West opened up about his troubled childhood, which he said was riddled with mental health problems and several suicide attempts. And while West was able to initially amass a successful collegiate and professional sports career, his mental health later became a problem.
Concern over West's well-being grew in February 2016, after he was photographed appearing visibly ill. Sources close to the athlete later revealed to TMZ that West had sought treatment for his mental illness, but left a previous facility after he was given the "wrong medication." However, in June of that year, West was spotted panhandling in Maryland — a claim he later refuted. West has since made several attempts to redirect his life, but it appears as if he is still working on his recovery.