Bella Thorne Reportedly Kicked Out Of Hotel For Drug Use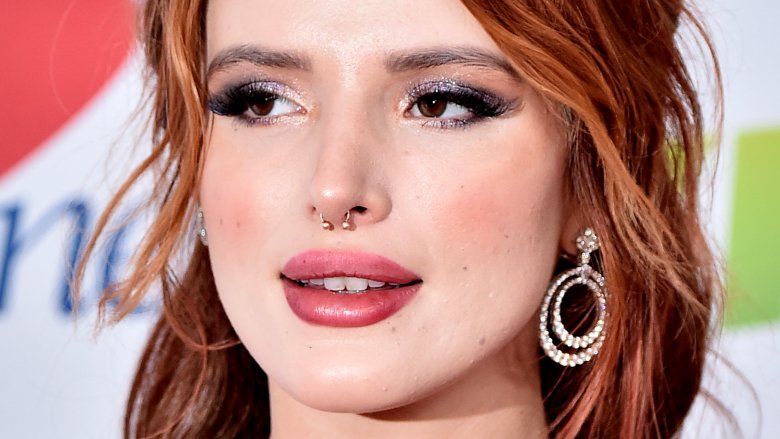 Getty Images
The former Disney star may have gotten into some trouble.
Page Six reports that Bella Thorne was kicked out of her hotel room at the Park City Marriott in Park City, Utah, along with boyfriend Mod Sun and three others, for allegedly smoking marijuana. Thorne was in town to promote her new movie Assassination Nation at the Sundance Film Festival.
"They were seen rushing out of the hotel hours before the premiere," a source told the celeb news site. "There were so many bags, they needed a trail car to carry them."
According to the same source, Thorne also "called in sick" for many of her interviews on Monday, Jan. 22, 2018, noting, "She canceled everything in the morning."
An insider elaborated on the alleged hotel incident to E! News, stating, "Bella was just being a bratty mess, smoking every minute and literally throwing a fit whenever she was somewhere she couldn't smoke." The source added that Thorne did not attend several pre-scheduled events and had arrived "an hour late" to a portrait session. Another source told E! News that Thorne "doesn't think the rules apply to her."
At the time of this writing, Thorne has not yet commented on allegedly getting tossed from the Utah hotel.
While we wait to see if the actress releases a statement, read all about the shady side of Bella Thorne.