Meghan King Edmonds Leaves Real Housewives Of Orange County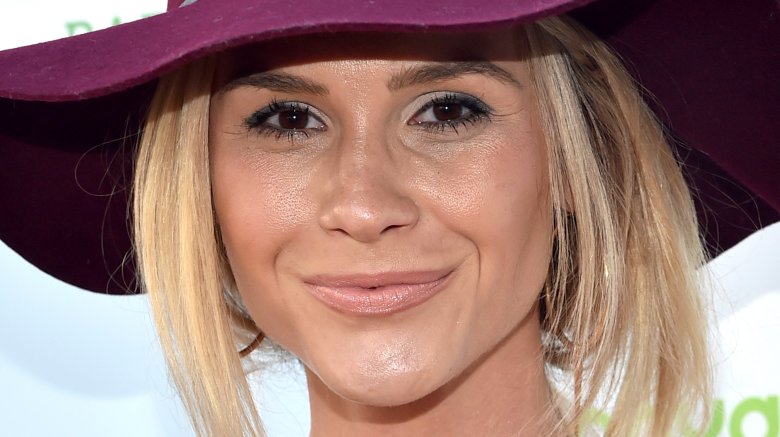 Getty Images
The reality TV star just dropped some major news.
Meghan King Edmonds took to her blog on Tuesday, Jan. 23, 2018, to announce that she will not be returning for the 13th season of The Real Housewives of Orange County.
"After three seasons of the rollercoaster that is The Real Housewives of Orange County I've decided to hang up my OC Housewife hat," she began her emotional post. "I loved being a Housewife and was so grateful for my opportunity," the 33-year-old added, before explaining the emotional and physical toll that filming the show while pregnant has taken.
"As I was filming the season 12 reunion I knew in my heart I was done: this wasn't my place anymore. (The funny thing is that going into the reunion I was so committed to coming back for season 13; just one more season before the twins were born.)," Edmonds went on. "I was only 5 weeks pregnant when I filmed the reunion and I was already exhausted. I knew that I was going to have a long pregnancy growing the twins and it would be next to impossible to film."
As Edmonds continued, she said that she plans to relocate to her hometown of St. Louis, Miss., writing, "I wanted to spend more time with my husband during baseball season and more time with my two young step kids who live full-time in St Louis."
"I must focus on my family and my pregnancy," the television personality concluded. "I have made soul sisters in Shannon Beador and Tamra Judge and that can't be lost. They have touched my heart and I would do anything for them and I know they feel the same way about me — what a gift to have found that on RHOC! But I guess it's time for me to become an actual real housewife of sorts. Oh, the irony!"
As Nicki Swift previously reported, Meghan announced just last month that she is expecting twin boys with her husband, Jim Edmonds, 47. The two tied the knot in October 2014, and welcomed their daughter, Aspen, in November 2016.