Joey Fatone Comments On NSYNC Reunion Rumors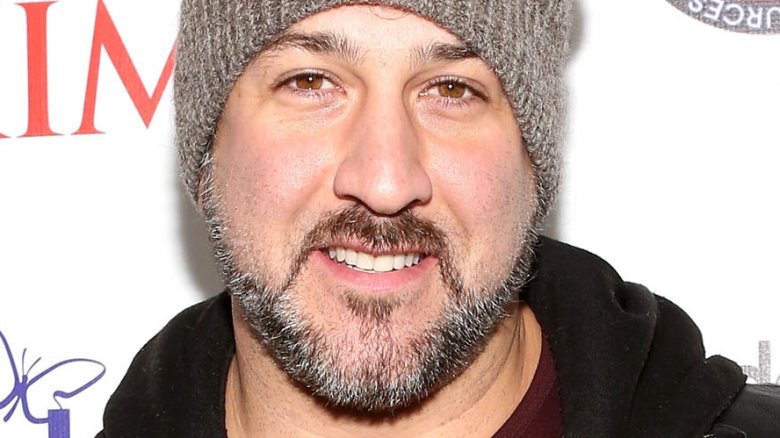 Getty Images
The former boy bander just set the record straight.
Speaking with TMZ over the weekend of Jan. 20, 2018, Joey Fatone shined a light on whether or not he will be hitting the stage with Justin Timberlake for an NSYNC reunion during the Super Bowl halftime show. And, unfortunately, the answer is a big fat no.
"I'm here right now," he said. "If I was doing something, I'd be at rehearsals right now, so obviously, there's your proof. Nothing."
Fatone added, "And there's nothing wrong with that ... [Timberlake's] doing his thing."
NSYNC previously performed at the Super Bowl in 2001. The group later reunited at the 2013 VMAs, performing their hit songs "Girlfriend" and "Bye, Bye, Bye" (via People).
As Nicki Swift reported in October, Timberlake will perform during the Super Bowl halftime show on Feb. 4, just two days after his fifth studio album, Man of the Woods, will be released. Timberlake last sang at the Super Bowl in 2004 with headliner Janet Jackson. During the show, he infamously removed part of Jackson's top, revealing her breast — an incident that'd go on to be referred to as "Nipplegate."
But don't expect to see Jackson back at the Super Bowl. Fatone revealed to TMZ that he seriously doubts that Timberlake would invite Jackson on stage. While he admits that'd it'd "100%" make headlines, Fatone told the gossip rag, "He's not that kind of person."
He explained, "He's not controversial like that. He is in a sense, but not in a sense to do it deliberately."
While we wait to see the 2018 halftime show, catch up on the most controversial performances in Super Bowl history.