Elton John Reveals He's Retiring From Touring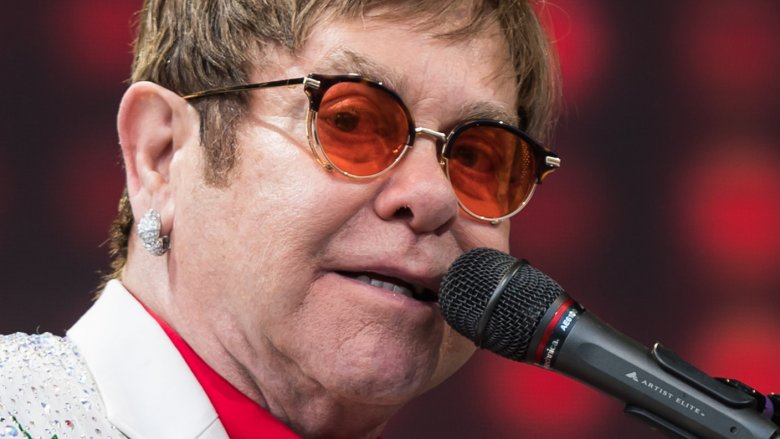 Getty Images
The legendary singer is through with traveling around the world for his career.
On Wednesday, Jan. 24, 2018, Elton John announced that he is retiring — from touring, at least. However, fans that want to see John perform live will still have a chance, as the 70-year-old will be embarking on a three-year farewell tour. As reported by E! News, John's final tour will start in September 2018 and will boast 300 total concert dates.
In a livestreamed Q & A hosted by Anderson Cooper, John told viewers, "The announcement is that I am not going to be touring anymore, apart from the last tour, which is going to start in September of this year. It'll be a global tour. And it's the last time that I will be touring and traveling the world."
Regarding his surprising decision, John explained, "My priorities have changed in my life. Ten years ago, if you'd had said I have to stop touring, I'd say, 'No, no. I'm a working man.'" He continued, "I've had an amazing life. I've had an amazing career. I've been incredibly lucky. My life has changed. The priorities of my life have changed. My priorities now are my children, my husband and my family."
Noting that he'd been touring since he was 17 years old, John, whose mother passed away in early December, said he "thought the time is right to say thank you to all my fans around the world globally and to say goodbye and just to have a breathe."
But don't worry about John's career being over, as he still plans on working on new music in the future. And, according to Rolling Stone, John may even do a residency in the years to come.
Tickets for John's final tour go on sale in North America on Feb. 2. American Express members can snag tickets early on Jan. 25.
While we wait for more details about John's upcoming tour, read all about where his feud with Madonna stands today.