Kylie Jenner Is Reportedly 'Nervous' To Give Birth But 'Excited' For Motherhood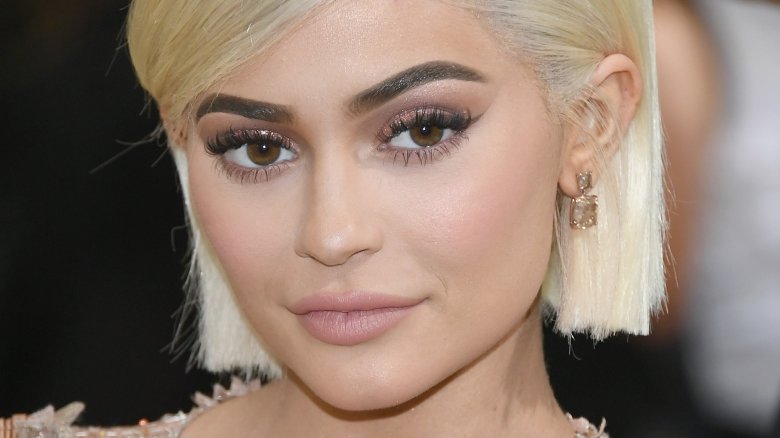 Getty Images
It sounds like the Keeping Up With the Kardashians star is very close to her due date.
According to an E! News exclusive, published on Wednesday, Jan. 24, 2018, Kylie Jenner is reportedly expecting to give birth in early February.
"[Jenner has] everything ready to go," a source told the website, adding that the reality star is "counting down the days" to motherhood. According to the insider, Jenner has been hard at work "getting everything set up" at home, with momager Kris Jenner helping her youngest out with the little one's nursery. "They are all ready to meet the baby." 
"Kylie is nervous about giving birth," the source said, but ultimately "so excited to finally be a mom and have the baby in her arms." And luckily, Jenner's older sisters have been "helping calm her fears and letting her know what to expect."
The insider also revealed that once the baby comes, the soon-to-be-mom plans to maintain a healthy diet and exercise schedule. "She is also very excited about losing baby weight and getting her body back," the source said. "Once she gets settled at home with the baby, that's going to be a huge priority."
As Nicki Swift previously reported, Jenner, 20, is allegedly expecting her first child, reportedly a baby girl, with rapper boyfriend Travis Scott, 25. However, it should be noted that neither have publicly commented on the alleged pregnancy — and perhaps for good reason. According to Us Weekly, the Life of Kylie star is determined keep this part of her life to herself. 
"She's very happy about the pregnancy but she doesn't want to share this with the world," an insider told the magazine earlier this month. "Her not being out is strictly personal preference. She wants to keep this one aspect of her life private."
While we wait for more baby news from the couple, read up on why we're worried about Kylie Jenner's baby.