The Fall Frontman Mark E. Smith Dead At 60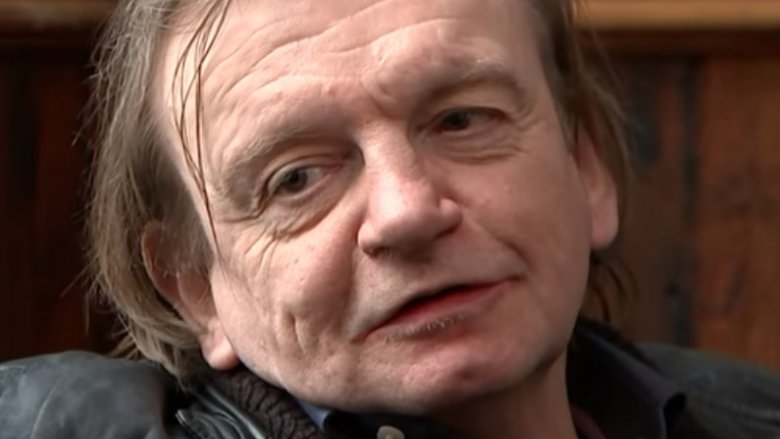 YouTube
The legendary rocker has sadly passed away.
According to Page Six, Mark E. Smith, lead singer of The Fall, died at his home on Wednesday, Jan. 24, 2018. He was 60 years old.
"It is with deep regret that we announce the passing of Mark E. Smith," the band's manager, Pam Vander, wrote on the group's Facebook page. "He passed this morning at home. A more detailed statement will follow in the next few days. In the meantime, Pam & Mark's family request privacy at this sad time."
While a cause of death has not yet been confirmed, the publication noted that Smith had been ill for some time, and had been forced to cancel his US tour last year due to his health issues. At the time, Vander said his medical problems were "connected to his throat mouth/dental & respiratory system."
A native of Manchester, England, Smith started The Fall in 1976. Best known for their cover of The Kinks' "Victoria," the prolific post-punk band has released 32 albums since its inception, including 2017's New Facts Emerge.
His former bandmate, Marc Riley, spoke about his passing on BBC 6 Music. "[Smith] taught me a lot about life and he taught me a lot about music," the DJ said after the news broke while he was on the air (via Us Weekly). "Aged 16 he really did teach me so much ... The Fall were my favorite band when I joined and they were still my favorite band when I got kicked out."
A number of British musicians took to social media to pay tribute to Smith. "So very sad. Goodbye Mark. E. Smith. It was good knowing you," Lisa Stansfield tweeted, while Billy Bragg wrote, "First we lost Ursula Le Guin, then Hugh Masekela, now Mark E Smith. Been a tough week for cultural icons."
Smith is survived by his wife, Elenor. They married in 2001.
Our thoughts are with his loved ones during this difficult time.