The Comments About Kathie Lee Gifford That Howard Stern Had To Apologize For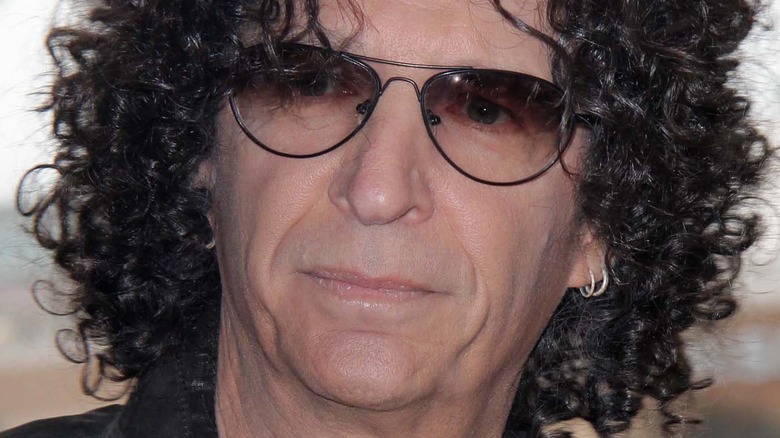 s_bukley/Shutterstock
Howard Stern has earned a reputation as one of the most controversial figures in Hollywood. His brash persona, no-holds-barred candor, and inappropriate, often derogatory comments has landed Stern squarely in hot water and gotten him on the wrong side of many, many celebrities. But thanks to psychotherapy, the self-professed "King of All Media" went from a radio shock jock to a master interviewer. Stern spoke to The New York Times in 2019 about his transformation and how going into therapy helped him become a better host (and overall a better man). "By going into therapy I developed empathy and began to care about the fact that I was a fan of some people," he said. "I can't tell you how obscured that information was from me. There was this disconnect."
Since cleaning up his act, Stern has reached out and apologized to people he hurt in the past, including Britney Spears, David Letterman, Wendy Williams, and Rosie O'Donnel, just to name a (very) few. Then there was Kathie Lee Gifford, whom Stern trash-talked and berated on his radio show for many years — and for no apparent reason. "I was just at a time in my life where I was angry at and jealous of anyone who was having success," confessed Stern in his 2019 book, "Howard Stern Comes Again." "I lashed out at anyone and everyone whose career was prospering," Stern wrote. "I was like the Joker, and all I wanted to do was cause chaos."
Here's a look at Stern's beef with Gifford, and all the things he had said about the "Live! with Regis and Kathie Lee" host for which he apologized.
Howard Stern called Kathie Lee Gifford an idiot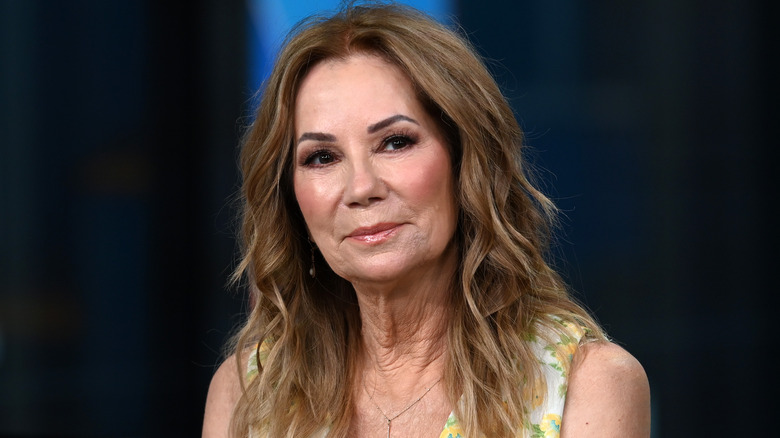 Slaven Vlasic/Getty Images
She may have had her fair share of haters over the years, but it's safe to say no one despised Kathie Lee Gifford more than Howard Stern did. The outspoken, often unapologetic radio personality spent years taunting and attacking the "Live! with Regis and Kathie Lee" personality on-air — from her career and her Christian views, to her marriage and the scandal surrounding her late husband Frank's affair back in 1997, per AP News. Instead of sympathizing with Gifford, Stern took the opportunity to take a swipe at the host and mock her on his radio show. "How embarrassed is she?" he said at the time (via Us Weekly) "She looks like the biggest idiot." 
But the bullying didn't stop even when Gifford wrote Stern a thoughtful note following his separation from his first wife Alison in 1999. "I was laughing as I read it," said Stern as he made fun of the letter on-air. He also slammed the gesture as "insincere" and "ridiculous." "You know, honey, how about just writing: 'Hey, you've goofed on me over the years, but I just wanted you to know how sorry I felt about you and your wife,'" Stern told Gifford on his radio show (via the New York Post). "But she took the opportunity to preach to me about Jesus Christ and God, and it's just like proselytizing. Come on, honey, get off the high horse and be human for once."
Kathie Lee Gifford approached Howard Stern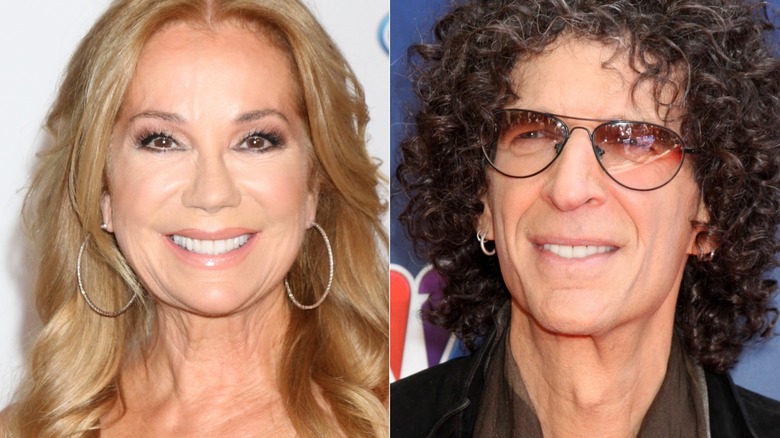 Kathy Hutchins & Kathy Hutchins/Shutterstock
Despite all the hurtful things Howard Stern said of Kathie Lee Gifford over the years, the two were able to bury the hatchet eventually. On "Today" in 2018, Gifford opened up about her one-sided feud with Stern and how they managed to resolve the conflict between them. "One day, right here, I was up in the makeup room and all of a sudden he's here to announce 'America's Got Talent,'" said Gifford (via People). "I just feel the Lord saying very clearly to me, 'Go down and say hello to Howard.'" She then recalled introducing herself to Stern and wishing him luck on his show. "And I left. He was really flabbergasted."
Shortly after, Gifford received a voicemail from Stern asking her to call him. When they spoke over the phone, Gifford said Stern apologized for how badly he'd treated her and asked for her forgiveness. She remembered him saying: "'Will you forgive me, Kathie, please? I'm doing some hard work on my life. I know I hurt you. I'm so sorry and I need to ask you to forgive me.'"
The two ended up making peace, and in 2019, Stern was able to finally return Gifford's kind gesture by sending her flowers following her departure from NBC's "Today." "How nice is that?" she said (via Page Six). "That man hated my guts for 30 years and I prayed for him every single day."