Inside David Letterman And Teri Garr's Relationship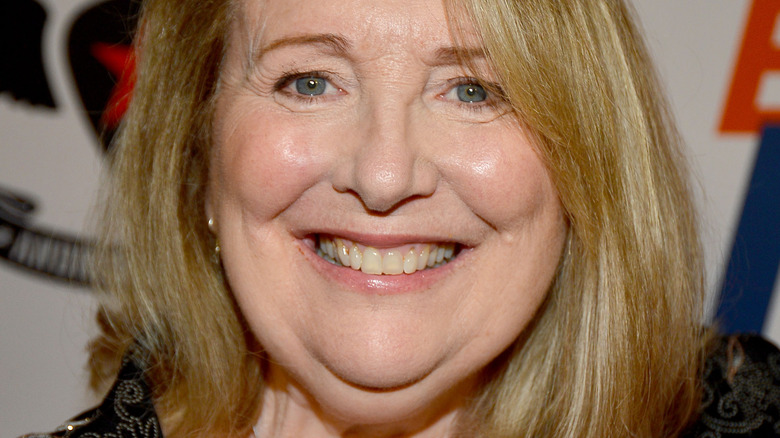 Frazer Harrison/Getty Images
With more than 140 screen credits, actor Teri Garr has been celebrated for her comedic charm and notable roles in films such as "Young Frankenstein" and "Tootsie." Fans might also recognize the Oscar-nominated Garr as a recurring guest on David Letterman's talk shows. According to Rare, Garr was featured on NBC's "Late Night with David Letterman" close to 30 times.
When Letterman's show moved to CBS, Garr didn't come on as much. Sadly, Garr experienced numerous health issues and was officially diagnosed with multiple sclerosis in 1999, per Brain and Life. In 2008, Garr appeared on "The Late Show with David Letterman" and talked about her brain aneurysm. Her sense of humor shined through, as she said, "I had to learn to walk again, talk again, and think again. I'm still working on that — although I'm not sure it's that important in Hollywood."
This wasn't the only time Garr made a joke on Letterman. The dynamic duo often played off of each other when Garr appeared on the host's talk shows. While some of Letterman's interviews have been uncomfortable, Garr's appearances were far from cringeworthy thanks to her bond with Letterman. But what's the true nature of Garr and Letterman's relationship?
David Letterman called Teri Garr 'one of my all-time favorite friends'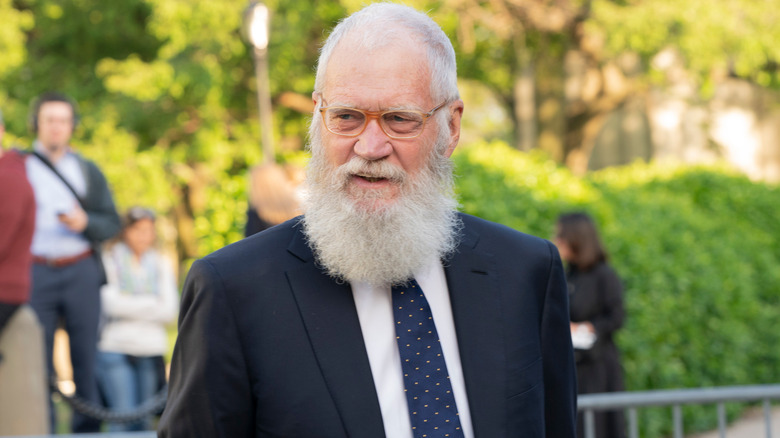 lev radin/Shutterstock
David Letterman and Teri Garr's chemistry is evident in old "Late Night with David Letterman" interviews, which are sprinkled with playful jokes and flirty banter. In one "Late Night" appearance, Letterman turned to Garr and said, "You're one of my all-time favorite friends. We are friends, aren't we, more or less?" Garr joked, "More or less. I think mostly less," at which Letterman and the audience laughed. In another "Late Night" appearance, Letterman introduced Garr, gushing, "Aside from being one of my favorite actresses, our first guest is also one of my favorite human beings." Letterman didn't leave fans guessing with his feelings on Garr.
However, as far as Letterman was concerned, he once crossed the line. In 1997, Letterman went on "The Late Late Show with Tom Snyder" and revealed an embarrassing incident that occurred during his own show (via Deseret News). He shared, "Like 100 years ago, Teri Garr's on the old show, and we're bantering back and forth . . . and I made a very cheap, very uncharacteristic double-entendre sexual reference about Teri just because I needed to have some kind of a joke. I needed a laugh, we were going to commercial." Then, Letterman explained how he tried to smooth over the situation, saying, "During the commercial break, I write a note to her which said, 'I wish I was dead,' meaning, 'I express to you my embarrassment and chagrin over this faux pas.'"
Teri Garr and David Letterman had mutual admiration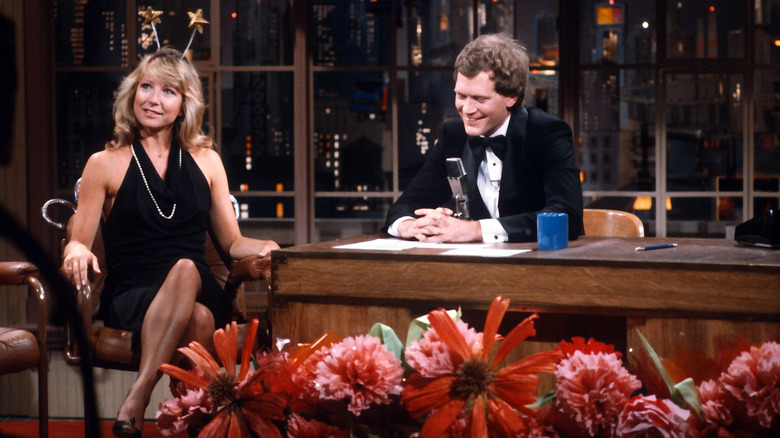 Yvonne Hemsey/Getty Images
Fortunately, there didn't seem to be hard feelings between David Letterman and Teri Garr regarding his sexual joke. In a piece for Ability Magazine, Garr spoke positively about Letterman. She shared that she met the talk show host on a 1974 promotional tour for "Young Frankenstein," adding, "We hit it off right away." As Garr described her dynamic with Letterman, "At first, I did it to promote the movies I was in, but as my rapport with Dave grew, I just did it for fun. And I mean fun in the masochistic sense of the word. Dave reminded me of my older brothers; he was always trying to get my goat, and he usually succeeded."
In a 1993 appearance on "CBS This Morning," Garr revealed why she admired Letterman. She explained, "I have great respect for David Letterman because he's an artist in his own way and he's a very talented and smart guy. And he works his butt off, you know? He works very hard." According to Salon, Letterman once said, "I'm in love with this woman, I'd marry this woman in a second if she'd had me." How sweet!