Who Is IIia Malinin, The Record-Breaking Teenage Figure Skater?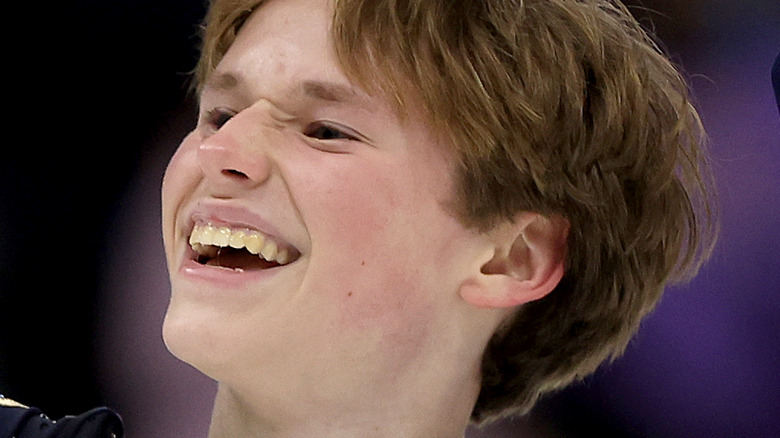 Matthew Stockman/Getty Images
Move over triple axel champ Tonya Harding. Four and a half turns is the new charm in figure skating!
American teenage figure skater Ilia Malinin made headlines and history on October 22 when he landed the second-ever quadruple axel at Skate America, an international figure skating competition. (Side note: he was also the first to land a quadruple axel only one month prior at the US International Figure Skating Classic. Talk about really outdoing yourself.) "This morning I wasn't really sure if I would attempt it or not," Malinin confessed to NBC Sports about the record-breaking feat. "But I think that it came over my mind that everyone's watching, I have to go for this and I went for it and I landed it. I'm still in shock," he revealed. "The whole building was screaming for at least a couple of seconds after that, I didn't even know if the music was still playing."
But aside from being a figure skating prodigy many still want to know more about Malinin...
Ilia Malinin likes to skateboard and play video games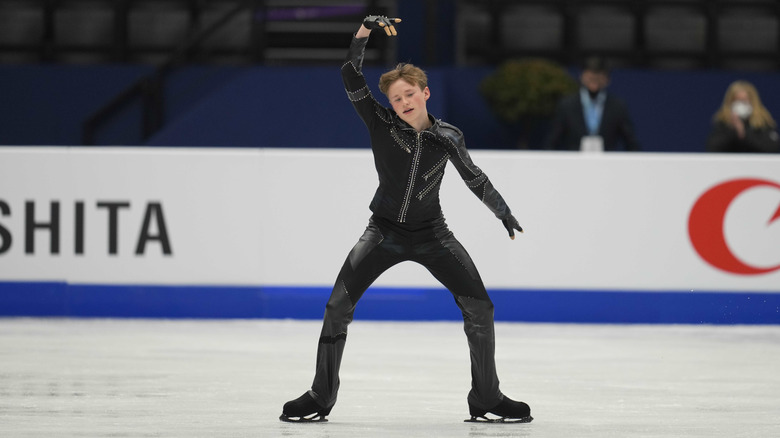 Defodi Images/Getty Images
As it turns out, when the self-professed "quadg0d" Ilia Malinin isn't competing he's pretty much like every other seventeen-year-old. "I go to public school, so I gotta focus on not only on trying to be the best skater in the world, but also, trying to focus on getting good grades, trying to get a college, get a good job," Malinin told Olympics.com about his everyday life. "In terms of hobbies, just to get my mind off of skating, on the weekends, I play some video games. I'll probably go skateboarding because I love the skateboard and I want to try to be good at it."
And while Malinin has certainly made a name for himself, we would be remiss not to mention his figure-skating Olympian parents Tatiana Malinina and Roman Skorniakov who paved the way before him. "It's really nice to have them... [they've] helped get me the mentality of starting to try to become a good athlete," the aspiring Olympian said. "[Most people] don't really see Olympians every day. They're my parents and coaches, so it's kind of a plus because they know what you feel, how you feel and they can relate to you more. It definitely helps my progression and our connection," he explained of their dynamic as a family of athletes. 
Bravo, Ilia Malinin!