Report: Harvey Weinstein Sued By Former Assistant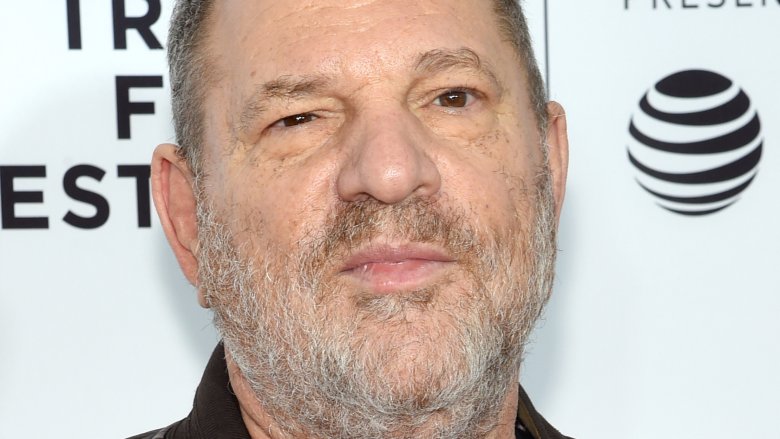 Getty Images
The disgraced movie producer has just been hit with a new lawsuit.
On Thursday, Jan. 25, 2018, The Hollywood Reporter published an article detailing a lawsuit brought against Harvey Weinstein by his former assistant, Sandeep Rehal. Calling her work environment "pervasive and severe sexually hostile," Rehal is suing Harvey, his brother Bob Weinstein, and The Weinstein company for discrimination and harassment.
The lawsuit states that Rehal, who began working for Harvey when she was 26 years old, often had to cater to "Harvey Weinstein's sexual appetites and activities" as well to his "demeaning and often abusive family members." Rehal claims she had to keep a list that specified which women were Harvey's "girls," set up an apartment where he could meet women, purchase lingerie, and manage his supply of erectile dysfunction injections.
Rehal's suit also alleges that she had to clean up any messes after he engaged in sexual activity with women, which she said happened about three times a week.
Rehal claims that Harvey would often be nude while they worked together. She also accused him of groping her, of making inappropriate comments of a sexual nature, and of calling her demeaning names.
According to Us Weekly, Rehal alleged that Harvey would also brag about his power and influence in the industry, stating, "I am Harvey Weinstein and you are at Weinstein University. I decide whether or not you graduate."
In response to Rehal's lawsuit, Harvey's rep stated, "Mr. Weinstein categorically denies these claims and his lawyers will respond in the appropriate legal forum with evidence proving they are untrue."
As Nicki Swift previously reported, Harvey was accused of sexual harassment, sexual assault, and rape in exposés published by The New York Times and The New Yorker in October 2017. Since then, dozens of women in Hollywood have spoken out against him, sharing their own disturbing experiences with the Miramax co-founder.