The Tragic Story Of The Death Of Lamar Odom's Mom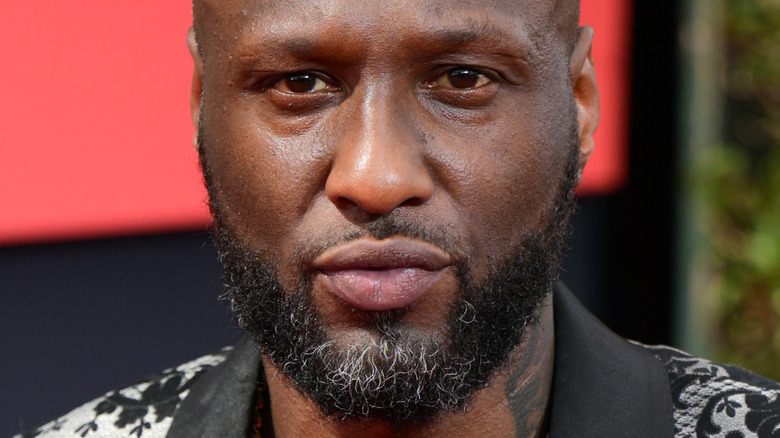 Prince Williams/Getty Images
Lamar Odom is no stranger to tragedy. The former NBA star has lived a life marred by the pain of loss, from the heartbreaking death of his mother at a young age to the sudden passing of his infant son in 2006. Despite suffering numerous misfortunes, Odom has persisted. The NBA player won back-to-back championships with the Los Angeles Lakers in 2009 and 2010 before finding success with a new audience alongside his wife, Khloé Kardashian, on the hit reality show "Khloé & Lamar." Tragedy again struck Odom in 2015. According to People, he was discovered unconscious at a brothel in Nevada just months after he and Kardashian signed divorce papers. While the athlete ultimately recovered after suffering 12 strokes and numerous heart attacks, he later admitted that he is a "walking miracle" who had "cheated death."
Odom was fortunate that he got to live to fight another day. His mother, on the other hand, lost her life when the NBA player was much younger. Here's what we know about the tragic death of the NBA champion's mom and how she unknowingly played a huge role in her son's life long after she died. 
Lamar Odom's mom died when he was 12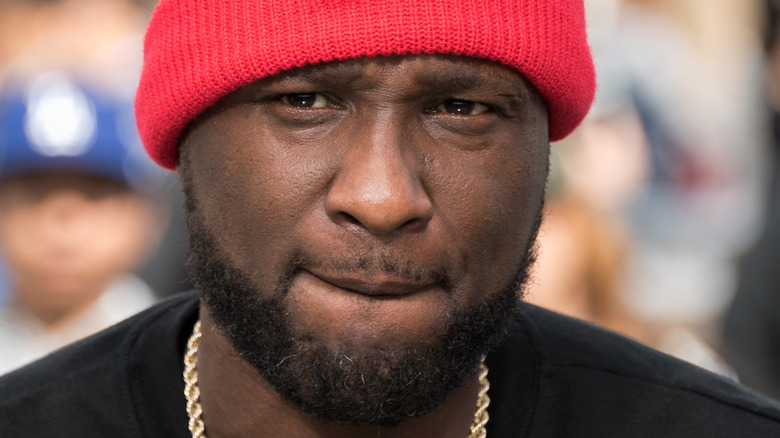 Noel Vasquez/Getty Images
Lamar Odom loved his mother, Cathy Mercer, very much. According to Hollywood Life, she was a hard-working single mother who raised the future athlete herself, as his father, Joe Odom, reportedly struggled with drug addiction. Mercer worked as a corrections officer at Rikers Island and did everything she could to provide a better future for the future basketball player. 
However, when he was 12 years old, his mother was diagnosed with colon cancer and died a few months later. "She got sick in January and died in July," Lamar revealed on "Celebrity Big Brother" (via The Sun). "I didn't know she was not going to make it until the last day. Cancer is treacherous." His mother's sickness and untimely death left a mark on the athlete. "If I had a billion dollars, I would put it into cancer research," he added. 
During an exclusive interview with ABC News, the reality star said his mother had "the best smile" and confessed he has been on the hunt to find someone who can love him as she did. "That unconditional love," he said. "And I think throughout my life, subconsciously, that's what I was searching for." In addition to giving Lamar all of his best qualities, Mercer also inspired one of his most famous relationships.  
Lamar Odom says Khloe Kardashian resembled his mom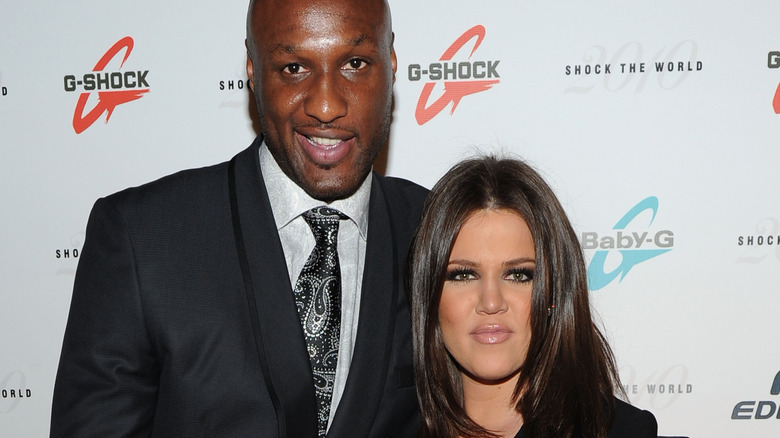 Jason Kempin/Getty Images
Lamar Odom's mother, Cathy Mercer, unknowingly played a role in bringing her son and his ex-wife, Khloe Kardashian, together. In 2009, the two met at a Hollywood nightclub after the former LA Lakers player bumped into her brother Rob Kardashian at the party. "We ended up in his booth, and about an arm's length away was this woman with huge eyes," Odom wrote in his memoir "Darkness to Light" (via Mirror), adding that he was "immediately attracted to her." The athlete started talking to the reality star, and sparks began to fly. However, it wasn't their conversation that drew them together. "I just kept staring at her eyes and thinking how much they reminded me of my mother's," Odom confessed. 
Although he realized this probably wasn't the first time she had heard a pickup line like that, the former NBA player was blown away by how much she resembled his mother. According to Us Weekly, Kardashian and Odom later married in September 2009, and their union lasted four years before Kardashian filed for divorce in 2013. Odom's drug addiction and infidelity worsened throughout their marriage and would prove to be its undoing. "I couldn't believe how I was treatin' that queen like that," he later said during an interview with ABC News.