Dane Cook Is Dating 19-Year-Old Singer Kelsi Taylor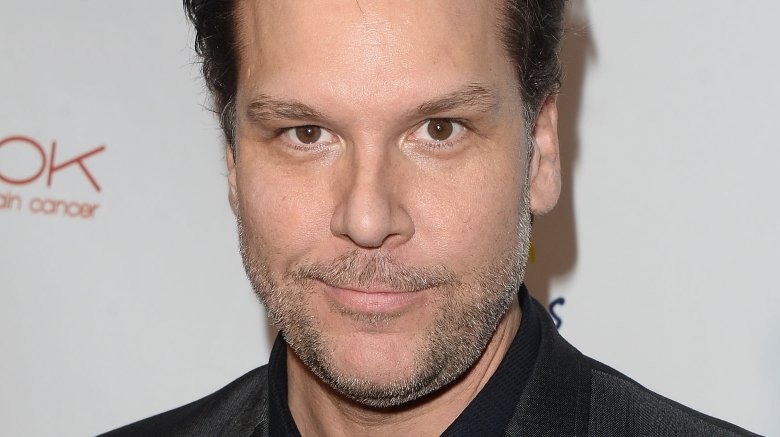 Getty Images
The 45-year-old comedian has a much younger girlfriend.
Dane Cook has been quietly dating 19-year-old musician Kelsi Taylor for a year now, People reported on Friday, Jan. 26, 2018. But the couple, who have a 26-year age gap between them, hasn't been shy about their relationship on social media, where they often share their special moments with fans.
Cook took to Instagram on Friday to gush over his girlfriend, who has performed as a backup vocalist for the likes of Demi Lovato and Little Big Town. "The next few months are work hard / play hard ones," the stand-up captioned a motivational photo that reads, "Be a warrior, not a worrier." 
"I'm grateful to my friends and fans who continue to support my artistic endeavors," he continued. "I can't get to where I'm going without this foundation of support....My gf @itskelsitaylor who quite simply is a gift. #bestlaughs."
The Good Luck Chuck star, who was previously romantically linked to Jessica Simpson, Julianne Hough, Racquel Houghton, and Miley Cyrus, also recently posted a selfie of the two out on a date night, which he captioned with "#relationshipgoals." 
Cook first went public with his current relationship back in April 2017, when he shared a snapshot of the pair hugging and took a moment to praise Taylor's musical talents. "My girl @itskelsitaylor is one of my favorite people on the planet," he wrote. "She's a talented singer but more importantly she's a genuine person. Check out her music and get to know her. She's gonna go far!"
Meanwhile, Taylor posted a number of photos of the lovebirds on vacation in Maui in July. "I'm in a dream. My favorite man, my favorite view," she captioned a pic of herself out to dinner with Cook, who also documented the same trip on Instagram. "The trip was perfect but what made it unforgettable was my gf," he captioned a snapshot of the two swimming in the ocean. "She's a gift. She's my best friend. She's one of a kind."