Oscars 2016: Worst Dressed On The Red Carpet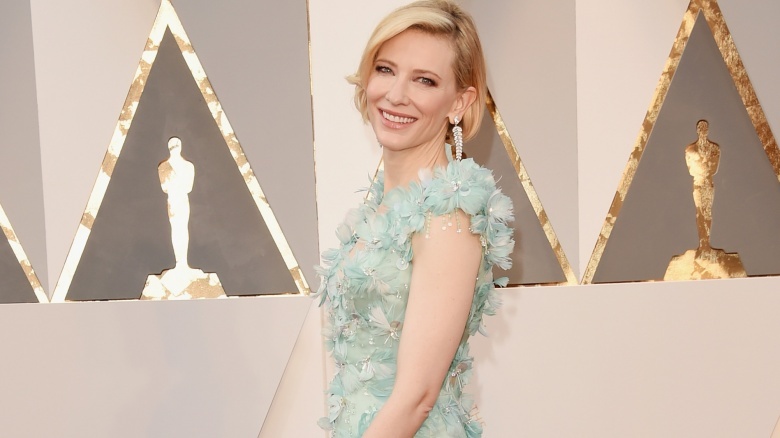 Getty Images
The Academy Awards may be the most elegant night in Hollywood, but that never seems to stop celebrities from wearing looks that are anything but. This year's red carpet was especially filled with head-scratching looks, many of which were worn by stars who typically make all of the best dressed lists in town. Who wore it worst? Read 'em and weep.
Alicia Vikander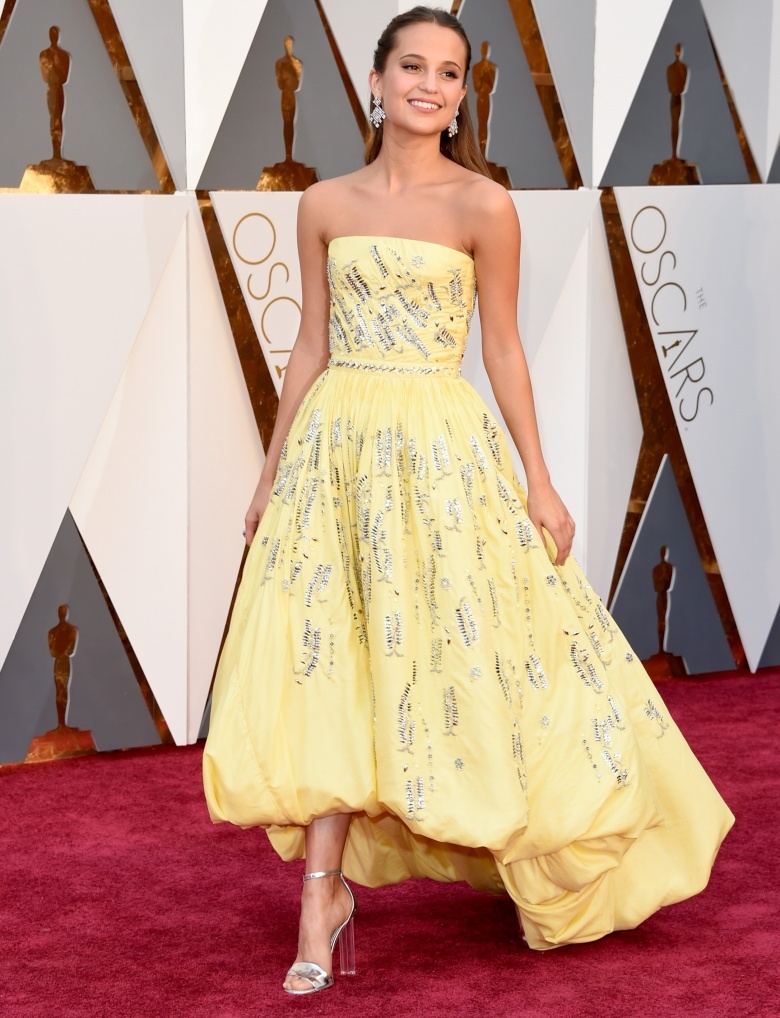 Getty Images
Danish Girl star Alicia Vikander ended her star-is-born awards season by wearing a Louis Vuitton dress that felt equal parts too casual and too busy. On the bright side: choosing to wear yellow was a smart move for the 27-year-old actress; the color bounced beautifully off her skin tone. Unfortunately, the cut and design of her dress completely missed the mark, making her look less glamorous and more like Belle from Beauty and the Beast, but if Belle's dress got attacked by a bunch of bratty kids with a glue gun. Combine that with a hairdo that looked way too unkept for the Academy Awards and you're left with one of the most disappointing looks of the night.
Olivia Wilde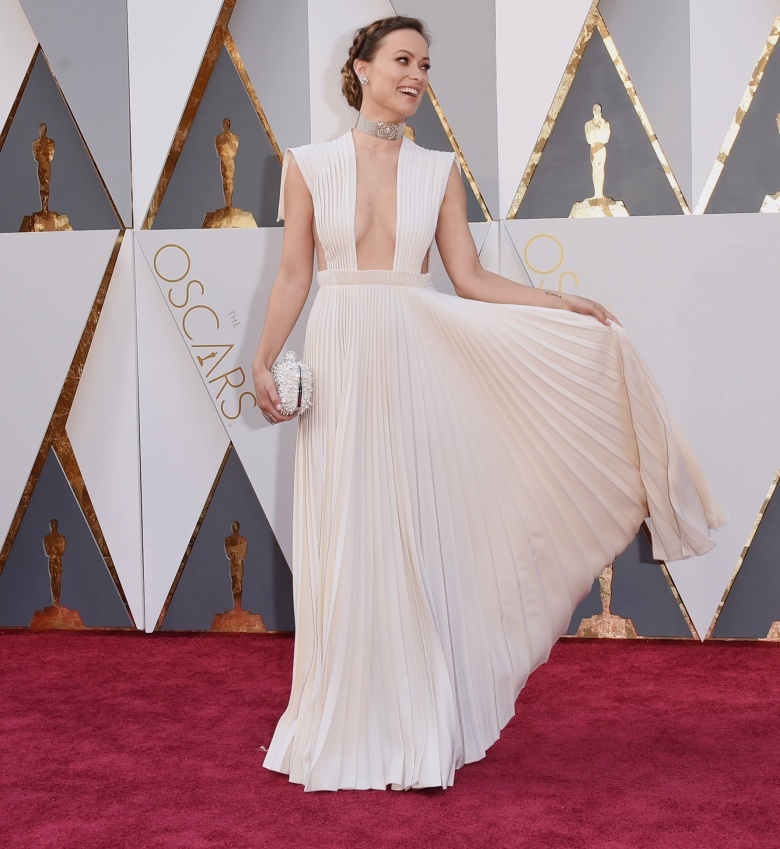 Getty Images
Showing off a little cleavage is always a risk at a classy event like the Academy Awards. Someone should have mentioned that to Olivia Wilde, who showed up wearing an all-too-revealing dress that can only be described as tacky. The material of the dress essentially looked like it was put together using a bunch of coffee filters. Even worse, it felt like a major retread from a similar and admittedly better designed dress worn by Alicia Vikander at the Golden Globes in January. This kind of look might have worked at a flashier event like the Grammys. But, come on, Olivia. This is the Oscars.
Heidi Klum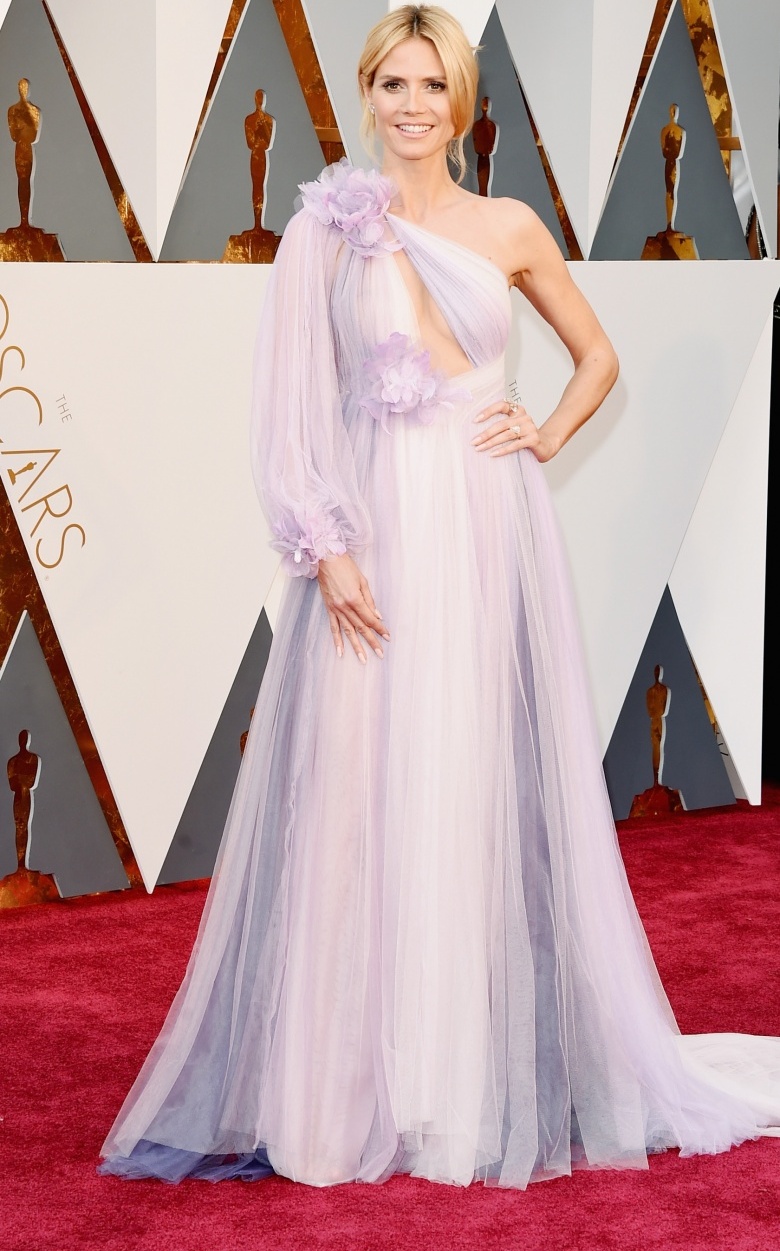 Getty Images
Heidi Klum pretty much lost any credibility as a judge on Project Runway after showing up wearing a lilac-and-white dress that can only be described as unflattering. From the waist down, the cut of the dress made Klum look uncharacteristically dowdy. Worse was the sheer right sleeve, which was held together by a messy lilac flower that aged the dress about 80 years. Had the sleeve been removed, and had the dress fit Klum's figure better, this look might have worked. But as it stands now, we can't help but say, "Auf wiedersehen."
Rooney Mara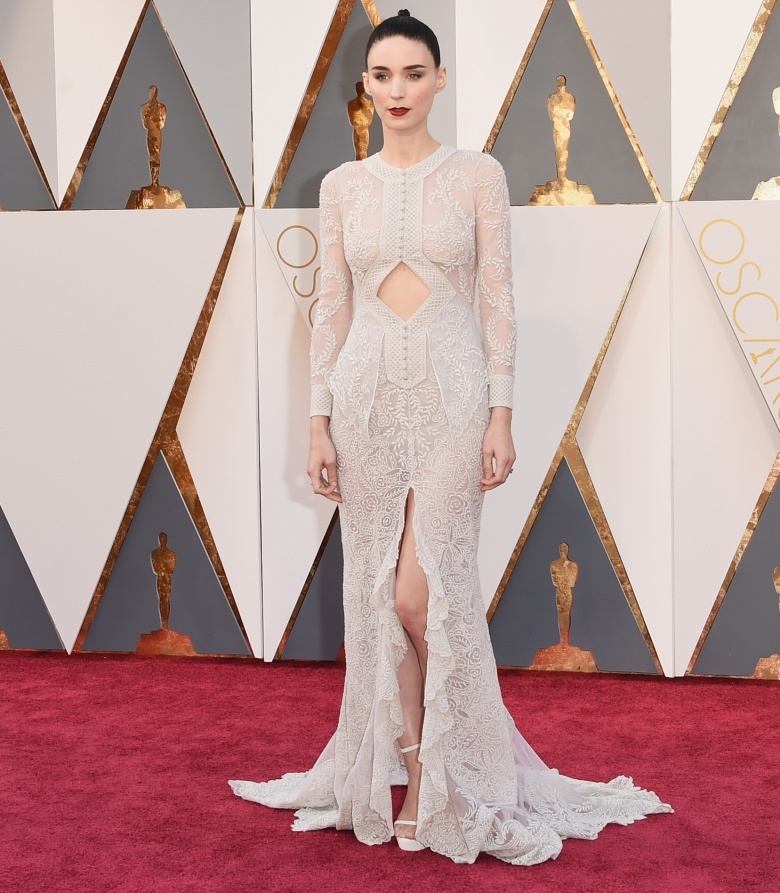 Getty Images
Based on the looks that Rooney Mara has worn throughout the 2016 awards season, we can't say we're too surprised by the nude, cut-out dress she wore to the Oscars. Still, we wish she had shown something that finally displayed the incredible charisma and personality seen in movies like The Girl with the Dragon Tattoo and this year's Carol. Instead, she wound up looking like a lost music video extra from the '90s; a cross between Bjork and Madonna in the video for "Human Nature." Which is a roundabout way of saying she looked pretty darn bad.
Cate Blanchett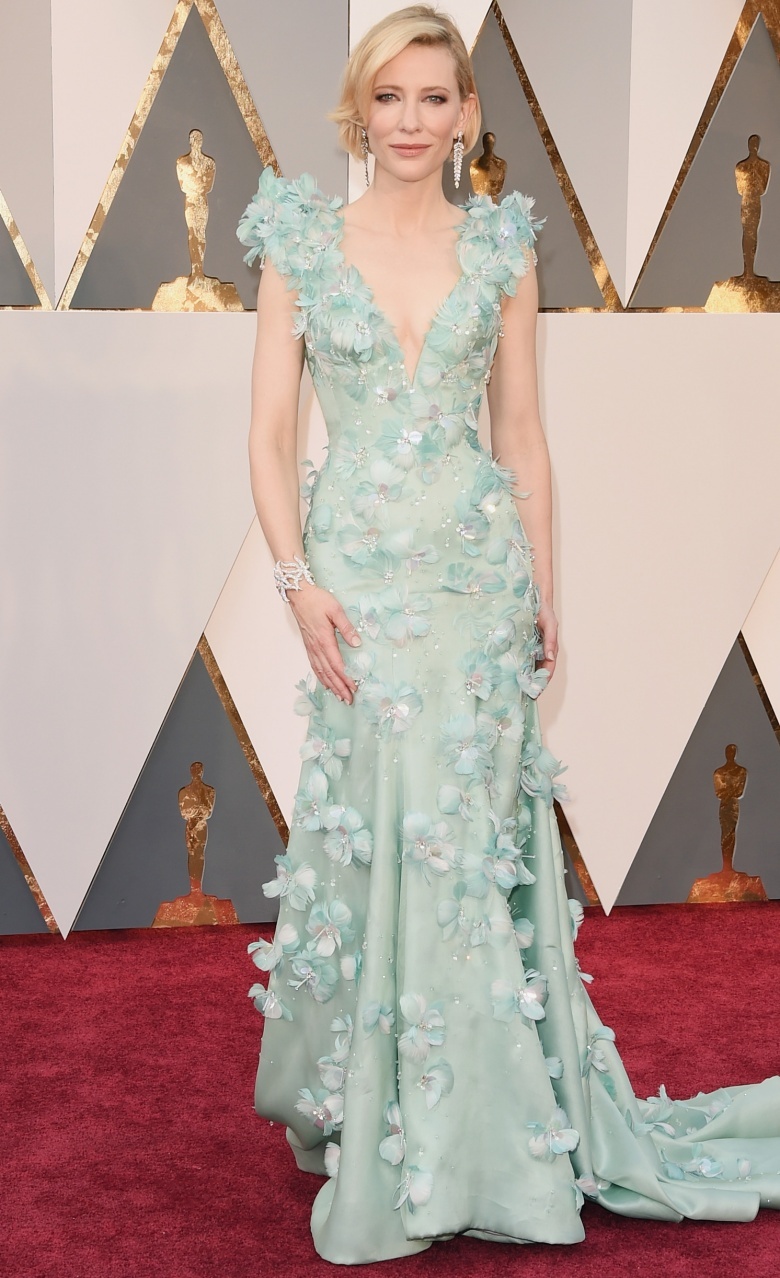 Getty Images
Despite being one of the most acclaimed actresses on the planet, Cate Blanchett is a pretty divisive figure on the red carpet; lest we forget the pink beaded Givenchy Couture gown she wore to the 2011 Oscars, which remains as daring as it was controversial. Unfortunately, we're willing to guess that the foam-green look she wore to this year's ceremony will fall on everyone's worst dressed list. On one hand, we love the cut and color of the dress; on the other, the sea of flowers spread across the gown loosely resembled the kind of tacky decorations you'd see inside a cheap Florida condominium. In other words: not great. Fortunately for Cate, she's probably got about seven more nominations to come in her future, which means she's also got plenty of chances to make up for this rare fashion miss.
Kerry Washington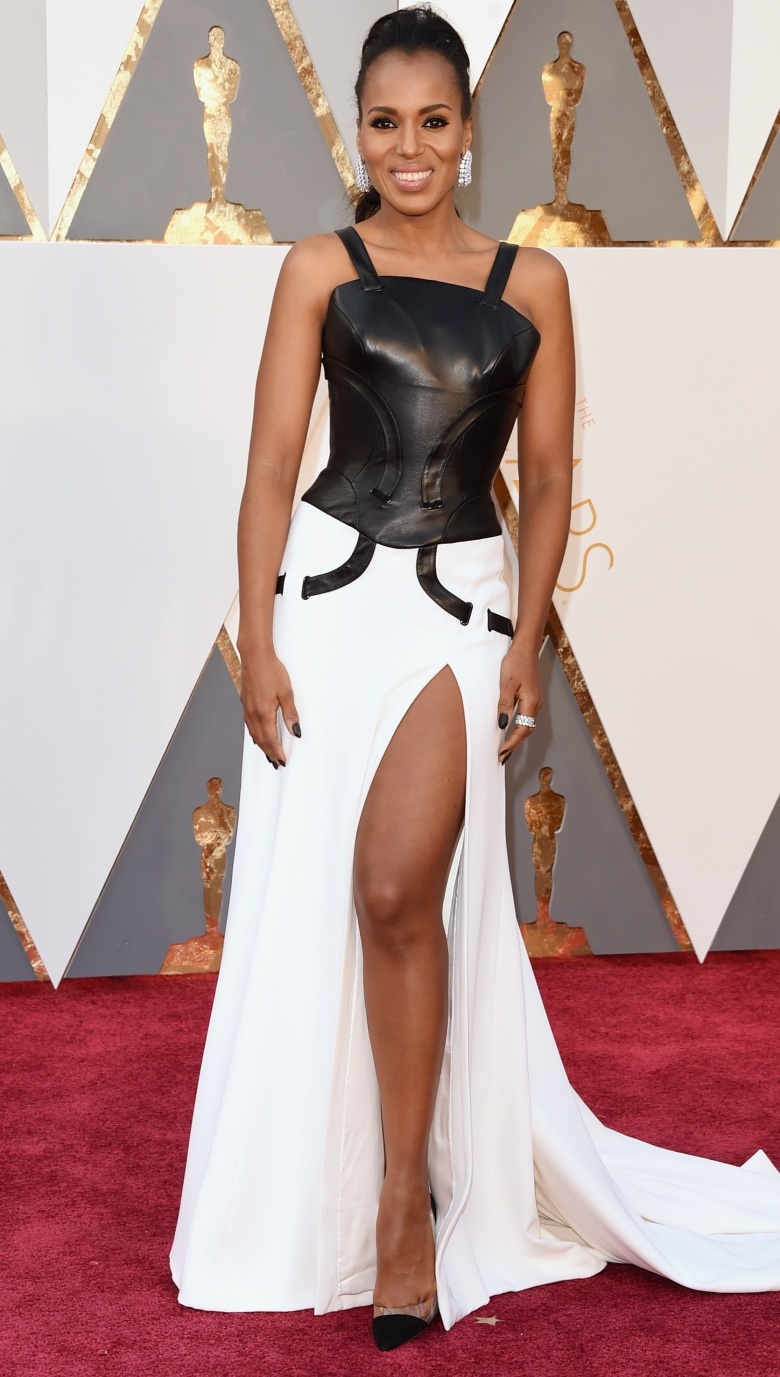 Getty Images
Scandal star Kerry Washington is known for playing one of the fiercest characters on television. But the Emmy-nominated star went a little too bold with her Oscars dress this year. The leather top, however sexy, felt wrong for the Academy Awards. Paired with an otherwise elegant slitted skirt and the whole thing just wound up looking schizophrenic. Much like Olivia Wilde's dress, this attempt at sex appeal might have worked at a different awards show. But at the Oscars, it just felt wrong.
Jared Leto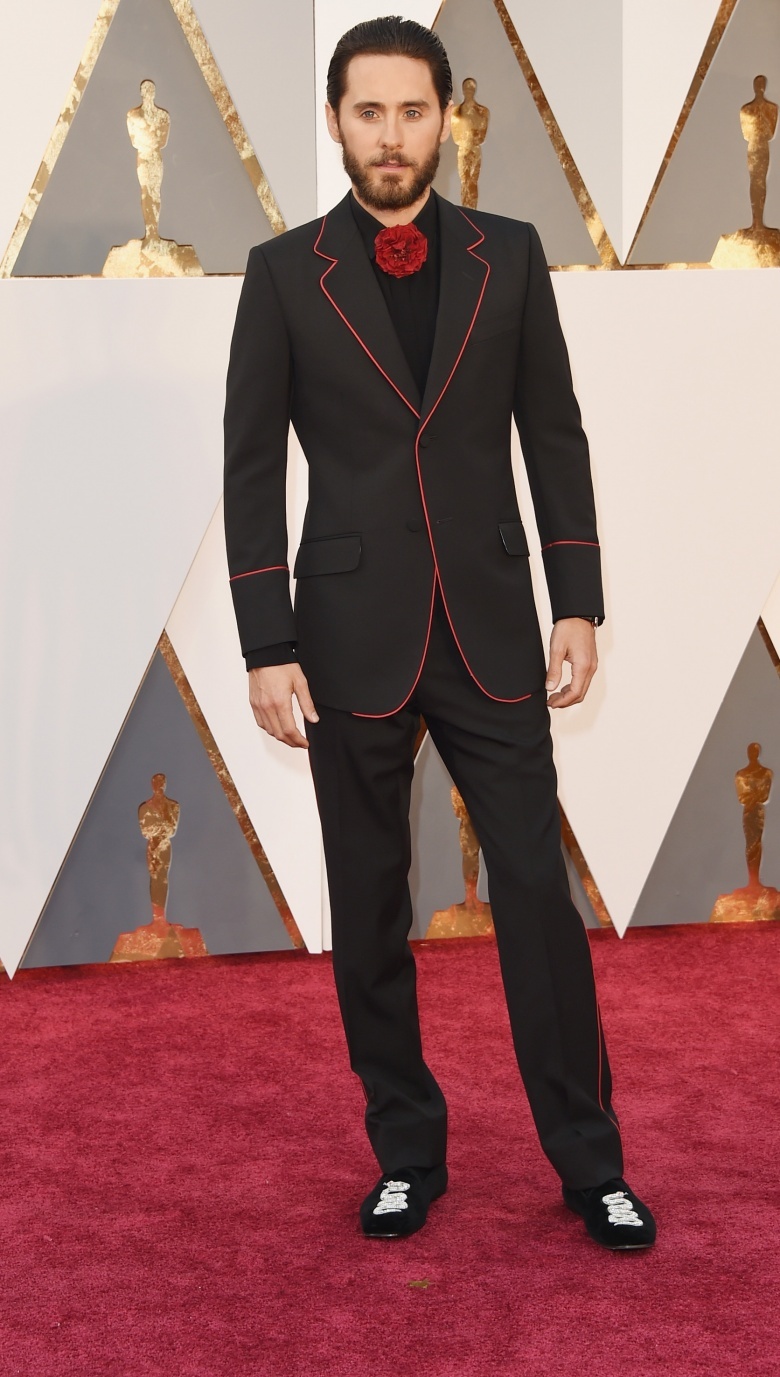 Getty Images
Okay, fine. 99 percent of the time, Jared Leto can get away with wearing kooky outfits, because he's cool and a rocker and hasn't aged in 25 years. But this time around, the Oscar-winning actor looked less cool and more just plain goofy. At the risk of sounding mean, the black-and-red tux looked like something you might see at a regrettable Las Vegas wedding, not the Academy Awards. And don't even get us started on his snake-embroidered shoes. Seriously, dude. You should know better than to wear this to the Oscars.
Emily Blunt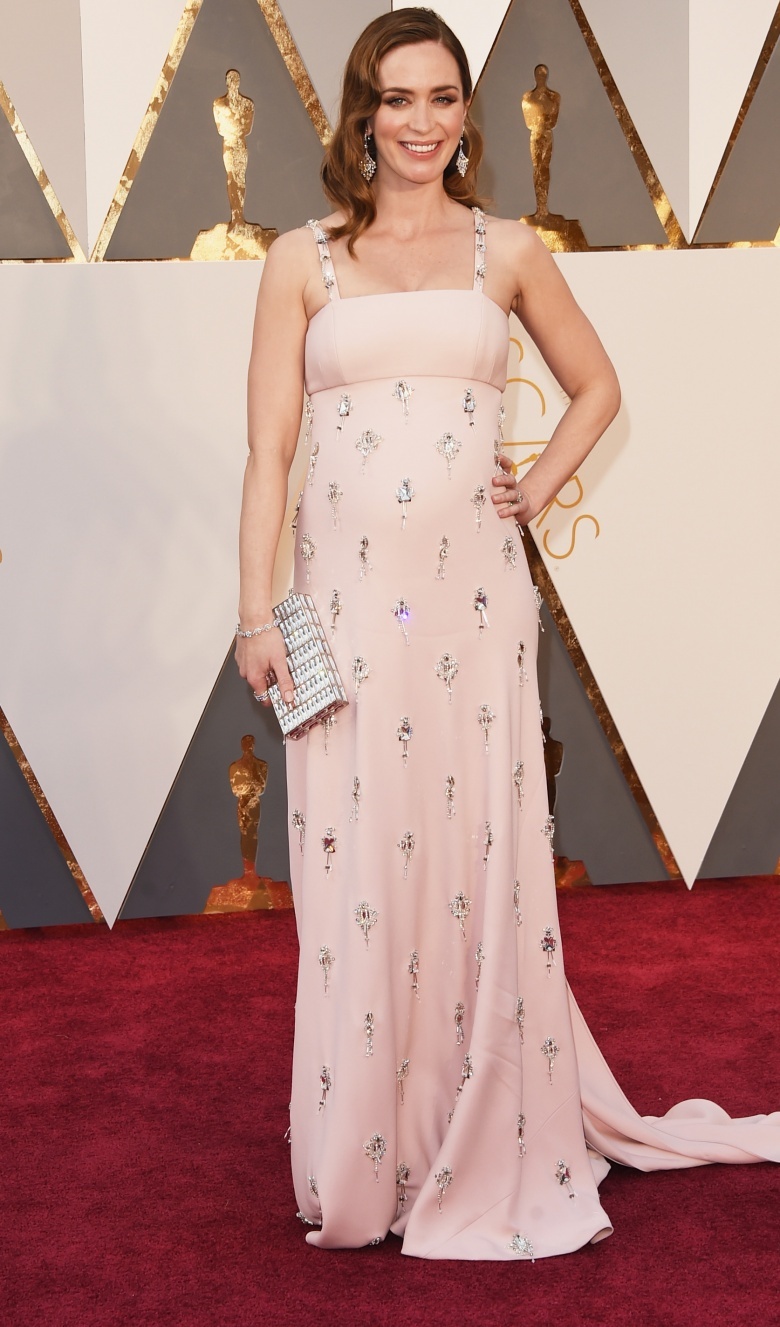 Getty Images
Did Emily Blunt learn nothing from working on The Devil Wears Prada? Because Miranda Priestley would've had a field day with this dull and rather unflattering pink ensemble, which would have been subjected to even more icy insults than anything Anne Hathaway wore in the movie. It's as if Blunt's dress was put together using a bunch of pillow cases from an old European museum. As much as we love Blunt and wish Sicario had been nominated for more Oscars, we have to admit: this just isn't a flattering look.
Kate Winslet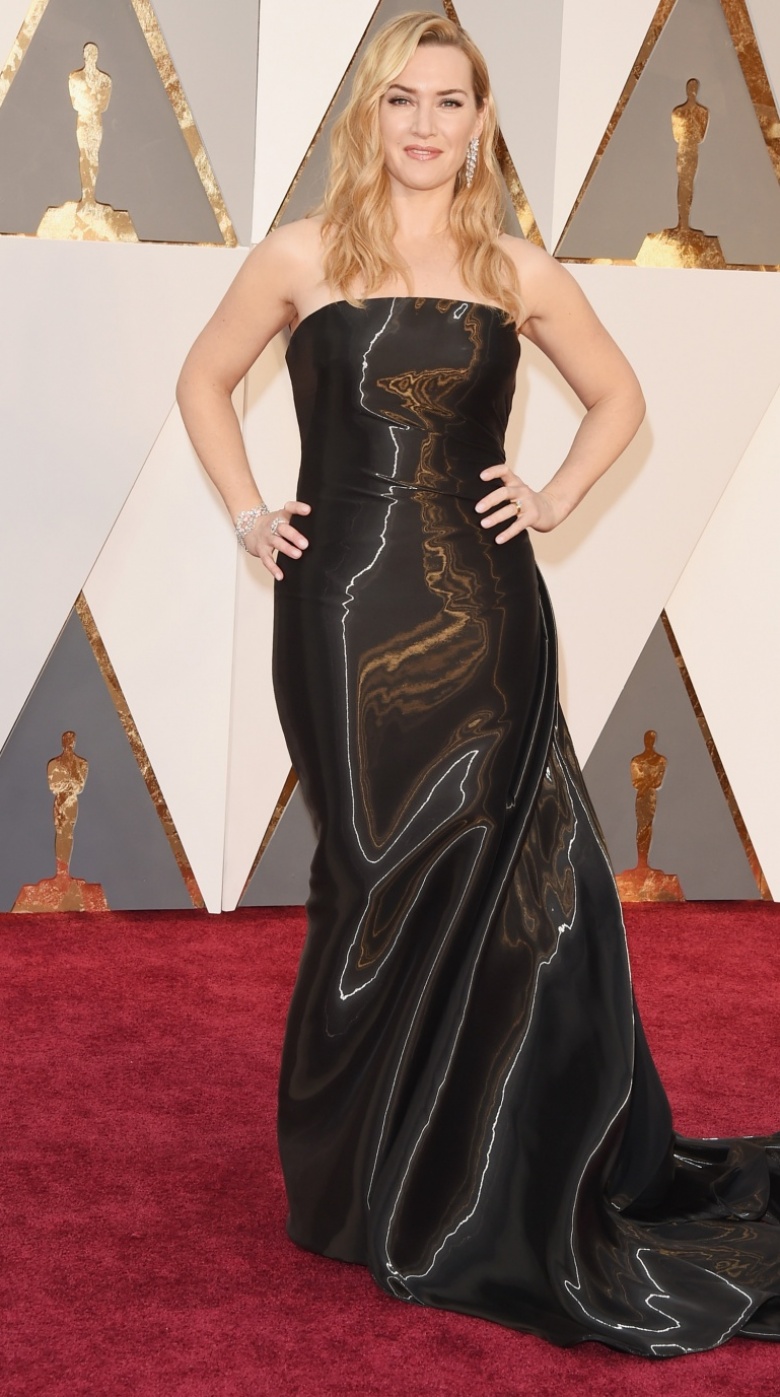 Getty Images
Kate Winslet is almost always on everyone's best dressed list. So, it was more than disappointing to see the dress she ultimately chose to wear to the Oscars this year. While not exactly perfect, we were willing to work with the cut of the dress, which showed off Winslet's curves in all of their full and beautiful glory. It was just the material of the dress that threw everything off. What may have looked cool and different in person translated to messy and all-too-shiny on camera, almost like a garbage bag. We're all for actors taking a fashion risk, but only when the risk actually pays off.
Amy Poehler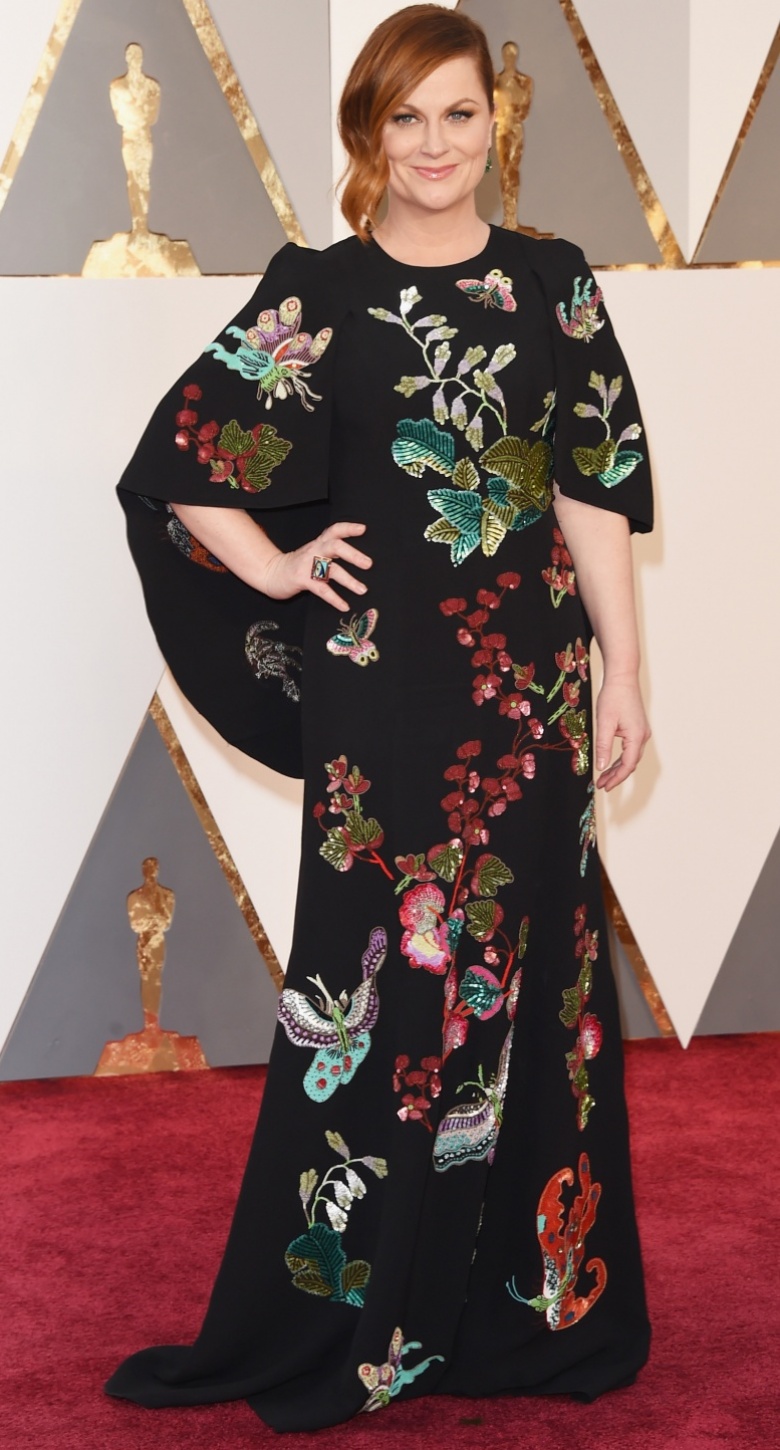 Getty Images
The hilarious Amy Poehler may unfortunately be subjected to some unintentional laughs thanks to the dress she donned for this year's telecast. The floral-patterned dress lacked the kind of glamour and elegance typically seen on the Oscars red carpet. Instead, it looked like something your kooky high school art teacher would wear if she was ever nominated for, like, Best Production Design or something. But, whatever. Even if the dress was a miss, we still love you, Amy.