Carrie Fisher Wins Posthumous Grammy Award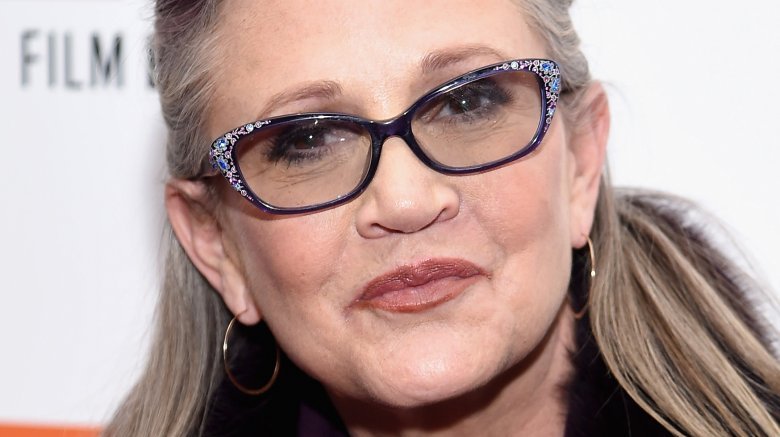 Getty Images
The late Star Wars icon was just awarded her first Grammy.
On Sunday, Jan. 28, 2018, Carrie Fisher posthumously won the award for Best Spoken Word Album at the 2018 Grammys pre-telecast ceremony for the audio recording of her memoir, The Princess Diarist. 
The Recording Academy's Twitter account announced the news, writing, "Congrats Best Spoken Word Album – 'The Princess Diarist' #CarrieFisher #GRAMMYs." While this marks Fisher's first Grammy win, she was nominated in the same category for her book Wishful Drinking in 2009.
Fisher's longtime costar and friend Mark Hamill quickly responded to the win on social media. "CONGRATULATIONS to my #GRAMMY-winning #SpaceSis!!!" he tweeted, adding the hashtags, "#AlwaysWithUs #AlwaysAWinner #CarrieOnFOREVER." Fisher and Hamill most recently reprised their roles as Leia Organa and Luke Skywalker in the latest Star Wars installment, The Last Jedi — Fisher's final film.
According to E! News, The Princess Diarist is based on diary entries the actress wrote while starring as Princess Leia in the original 1977 Star Wars film. The book was released in November 2016 — one month before her untimely death at the age of 60.
As Nicki Swift previously reported, Fisher passed away on Dec. 27, 2016, a few days after she had suffered a major heart attack on a flight from London to Los Angeles. It was later revealed that she died as a result of sleep apnea. Fisher and her mother, Debbie Reynolds, who passed away the day after her daughter at the age of 84, were both laid to rest on Jan. 7, 2017.
The 60th Annual Grammy Awards, which will be hosted by The Late Late Show's James Corden, will air live from Madison Square Garden on Sunday, Jan. 28, 2018, at 7:30 p.m. EST on CBS.