Kendrick Lamar Kicks Off 2018 Grammys With Powerful Performance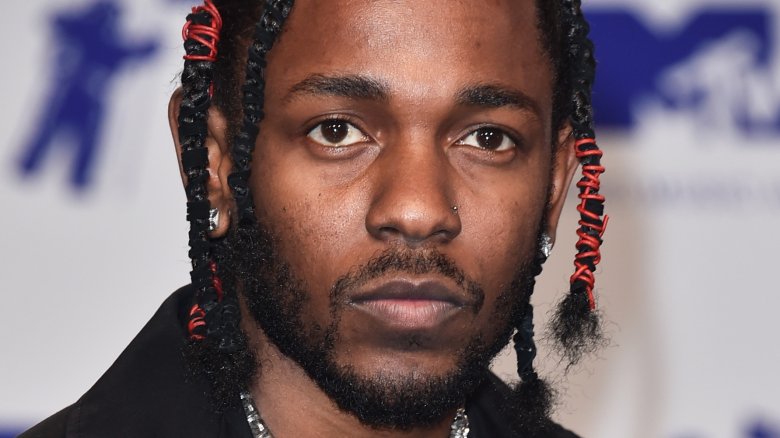 Getty Images
The "Loyalty" rapper kicked off music's biggest night with an incredible performance.
As noted by The Hollywood Reporter, Kendrick Lamar was joined by rock stars U2 and comedian Dave Chappelle for a politically charged medley to begin the 2018 Grammy Awards on Sunday, Jan. 28, 2018. 
Lamar, who had already won three out of his seven nominations at that point in the night, took to the stage with a group of dancers wearing masks and dressed as soldiers. He stoically rapped lyrics from his song "XXX," as the American flag was displayed on screens behind them.
The seven-time Grammy winner was later joined by U2's Bono and The Edge, who performed their parts of the song after the screen flashed the words, "This is a satire by Kendrick Lamar." 
Following the song, Chappelle jumped in for his first comedic interlude. "I just wanted to remind the audience that the only thing more frightening than watching a black man be honest in America is being an honest black man in America," he deadpanned, after introducing himself.
Later in the powerful performance, Lamar rapped his lyrics to "D.N.A." in a jaw-dropping finale. As simulated gunshots were heard, his hoodie-wearing dancers fell one by one.
As Nicki Swift previously reported, Miley Cyrus, Elton John, Bruno Mars, Cardi B, and more are slated to perform at the 60th Annual Grammy Awards, which is hosted by The Late Late Show's James Corden.