Tom Brady Ends Radio Interview After Learning Host Bashed His 5-Year-Old Daughter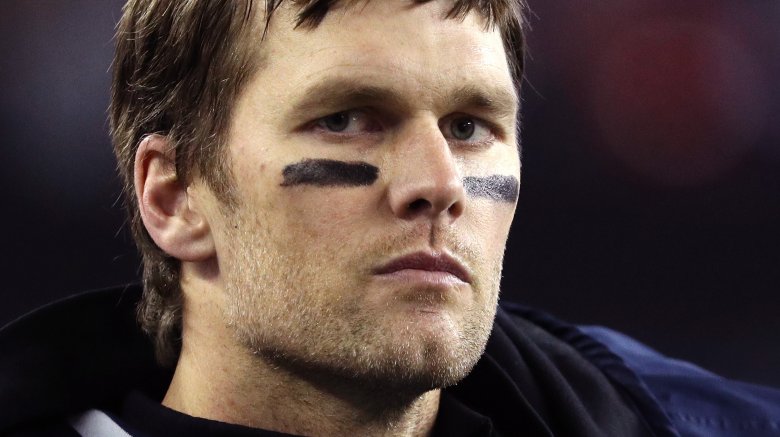 Getty Images
The professional footballer defended his kid against some nasty comments.
On Monday, Jan. 29, 2018, Tom Brady put an end to his weekly interview with WEEI radio after he learned that host Alex Reimer made a rude remark about his 5-year-old daughter, Vivian Lake, as reported by Us Weekly. Apparently, the Thursday before Brady's interview, Reimer had discussed the New England Patriots quarterback's documentary, Tom vs. Time. And, while voicing his opinion about the multi-episode project, Reimer called Brady's child "an annoying little pissant."
So, in response, Brady called out the radio program. "I've tried to come on this show for many years and showed you guys a lot of respect," the 40-year-old stated. "I've always tried and come on and do a good job for you guys. It's very disappointing when you hear [the comments about my daughter], certainly. My daughter, or any child, certainly don't deserve that."
After the show's co-host Kirk Minihane apologized to the athlete, Brady said, "I'll obviously evaluate whether I want to come on this show again, so I really don't have much to say this morning," adding, "So, maybe I'll speak with you guys some other time."
According to E! News, WEEI has since removed Reimer's comments about Brady's daughter from their online archives. Reimer, who's been suspended from the radio station, has not yet apologize for his harsh words. Instead, he responded to backlash online by tweeting out, "I will stand strong."