What We Know About Kate Chastain's Sexuality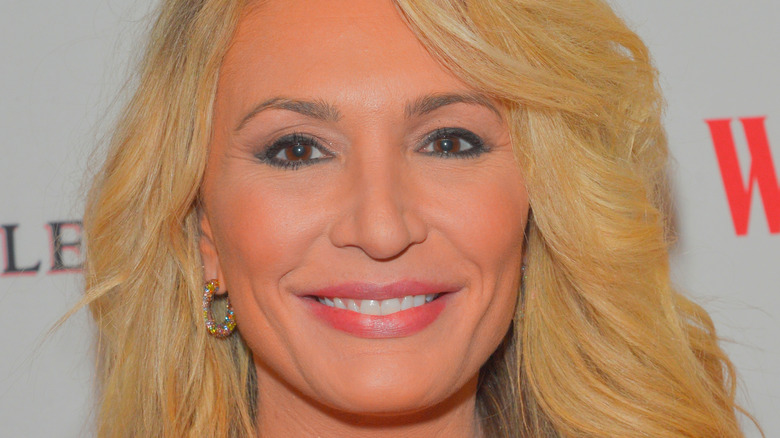 Ron Adar/Shutterstock
Fans of "Below Deck" know Kate Chastain as one of the most controversial stars of the hit Bravo series. During her time on the show, the chief stew provided much-needed comedic relief for viewers with her witty commentary about guests and her co-workers, though she occasionally butted heads with her "Below Deck" crew members. She and Chef Ben Robinson got off to a rocky start in Season 2 but later chalked it up to friendly banter. However, viewers couldn't help but notice the chemistry the two shared, and the yachties later admitted that they'd hooked up, per Us Weekly. Although, Chastain joked that she didn't "really remember" the encounter and has remained tight-lipped about her past with Robinson.
The "Below Deck" alum also gained a reputation for keeping her life private, despite appearing on a reality television show, while many of her co-stars openly engaged in boat romances. Chastain kept her romantic life off-air, at least, until she revealed a surprising new relationship.
Inside Kate Chastain's relationship with Ro Hernandez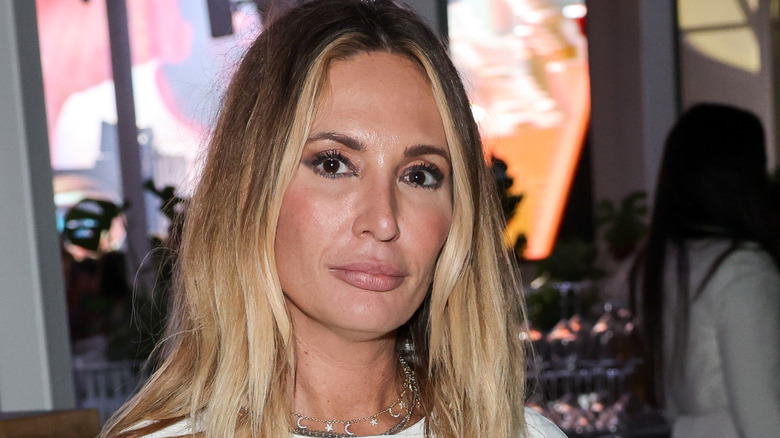 David M. Benett/Getty Images
Before the premiere of the 4th season of "Below Deck," Kate Chastain took to social media to share a few snaps of herself packing on the PDA with a mystery woman, per "The Daily Dish." The move surprised some fans, as Chastain appeared to have only dated men previously. However, the chief stew later admitted she was as surprised as anybody else, telling the outlet: "I never, ever imagined myself dating a girl. I was never attracted to girls. So I'm a little caught off guard, but she's just a really special person." Chastain later revealed that her girlfriend was Ro Hernandez, and "Below Deck" fans were able to catch a glimpse of her during a visit to Chastain in Season 4. While there were certainly sparks between the two, Chastain admitted that it was difficult to maintain a relationship at sea.
Chastain's relationship with Hernandez eventually took a nosedive. According to TMZ, police arrested Chastain for domestic violence following an altercation with Hernandez in 2016. Chastain allegedly tried to kick Hernandez out of their house, and when she refused, the reality star is said to have attacked her.
According to Radar, Chastain initially received felony charges for the incident, which were later lowered to misdemeanors. She later revealed to ET that the charges were dropped and that she was done dating women for now. "I checked that box," she quipped. "I came, I saw, I conquered, I left."
Kate Chastain goes back to dating men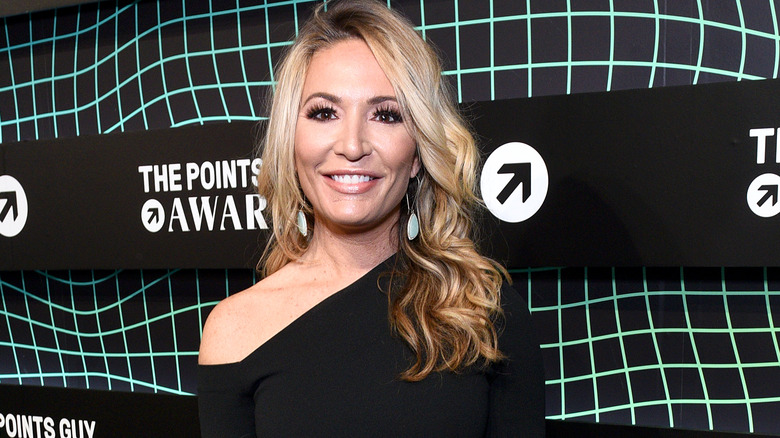 Mike Pont/Getty Images
After her messy breakup with Ro Hernandez, Kate Chastain again began dating men. In "Below Deck" Season 5, Chastain met a man she affectionately called "Hot Jesus." During a night off, Chastain snuck away to meet her new paramour on his boat. Chastain told ET that she even considered running away with him to Guadalupe. However, her plans got foiled. "They locked my passport in a safe so I couldn't run away! Otherwise, I would be in Guadalupe, maybe ... and next day, [his] boat was gone," she shared.
According to People, Chastain has learned her lesson after her public relationship with Ro Hernandez. When asked what precautions she'd take moving forward, Chastain said, "Definitely to not be as open about who I'm dating." She expressed relief that the past was behind her but stated, "I'm a little more cautious about who I date because people can appear one way and then be totally different."
The "Below Deck" alum is still dating and recently shared with Showbiz CheatSheet that she relies on her former castmate, Ben Robinson, to scare off her unwanted dates. It seems as if the reality star still hasn't found her forever person, but as Chastain might know best, there's plenty of fish in the sea.