Melania Trump's Ex-Roommate Reveals All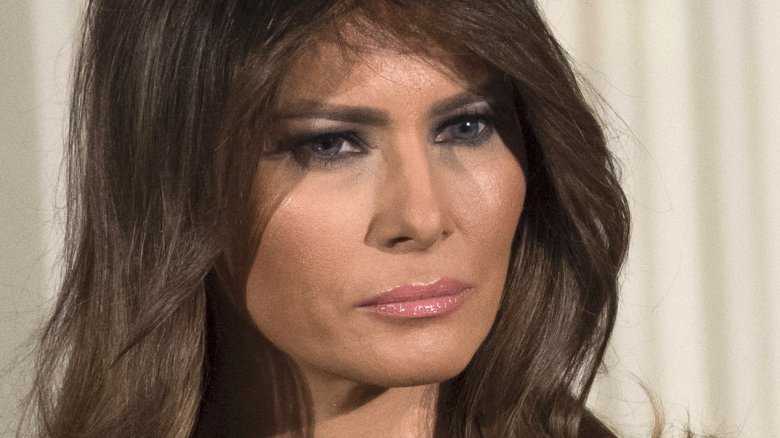 Getty Images
A former friend of the First Lady is speaking out.
In late January 2018, Inside Edition released an interview with a woman that has firsthand knowledge of President Donald Trump's wife, Melania — Swedish model Victoria Silvstedt, who lived with Melania back in the 1990s. According to the TV program, Silvstedt shared a small apartment with Melania in Paris when the two were both up-and-coming models.
Recalling their time living together, Silvstedt revealed that Melania was "the perfect roommate," noting that she was "clean, neat, domestic." Silvstedt added, "I don't think I could have asked for a better roommate, actually."
Silvstedt told Inside Edition that she and Melania would cook simple dinners together, such as tuna salad. She noted that the two did "no fancy cooking" and didn't go to "fancy restaurants" — a far cry from Melania's current lavish lifestyle. And, apparently, the two women would work off those dinners just by going to and from their sixth-floor apartment. "We had staircases — no elevators — so we had to run up and down the stairs quite a lot," Silvstedt explained.
Fortunately for Silvstedt and Melania, taking the stairs had its perks. As Silvstedt said, "As a model, you gotta keep active."
What's most interesting about Silvstedt's peek into Melania's past life, however, is learning about just who Donald's third wife strove to emulate. According to Silvstedt, Melania idolized movie star Sophia Loren. "I remember back then, she was telling me how, 'One day I would just love to be like Sophia Loren,'" Silvstedt shared.
She continued, "Obviously that was her style icon."
So how does Silvstedt think her former pal is doing with her new gig at the White House? Pretty well, apparently. The former Playboy Playmate said she believes Melania is doing "a great job" and that she "has class," despite the harsh criticism she's received (via AOL).
Still, Silvstedt admits it's odd to see Melania in such a position of power. Describing it as "kind of surreal," Silvstedt stated, "That's America. Anything is possible in America, right?"
Silvstedt previously opened up about her friendship with Melania in May 2016, before Donald was elected to be the president. Speaking to People magazine, Silvstedt praised her former roommate, saying, "America isn't only about America. She's a foreigner, and that's what makes America great. She represents that woman."
Maybe all of Silvstedt's kind words will earn her an invite to the White House. Anything's possible in America, after all.