Michael Jackson's Daughter Paris Is Out Of Control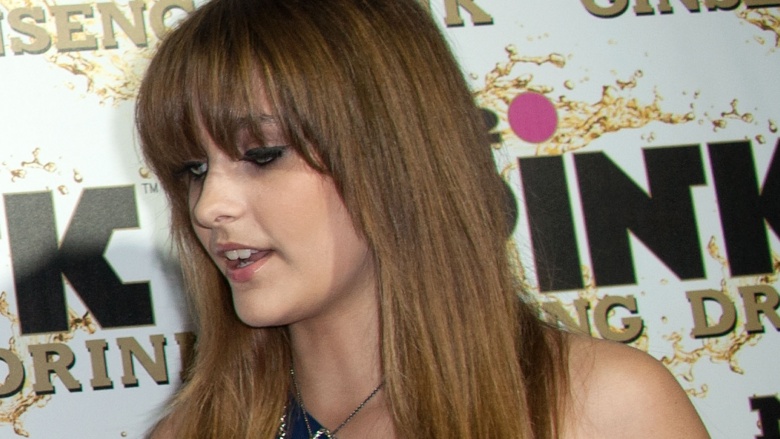 Getty Images
On the surface, Paris Jackson, the 17-year-old daughter of the late Michael Jackson, is behaving like a normal, rebellious teenager. But given her past and pedigree, and the fact that she lost her insanely famous father so young, the teen's actions are magnified and suggest that she could be spiraling out of control. Paris, who is under the care of her grandmother Katherine Jackson, reportedly cut her wrists and overdosed on pills back in 2013. That earned her a stay at the Diamond Ranch Academy, a residential treatment center and boarding school in Utah. We're concerned for Michael Jackson's daughter, Paris, and hope the Princess of Pop can get her life back on track.
Rebellious accessories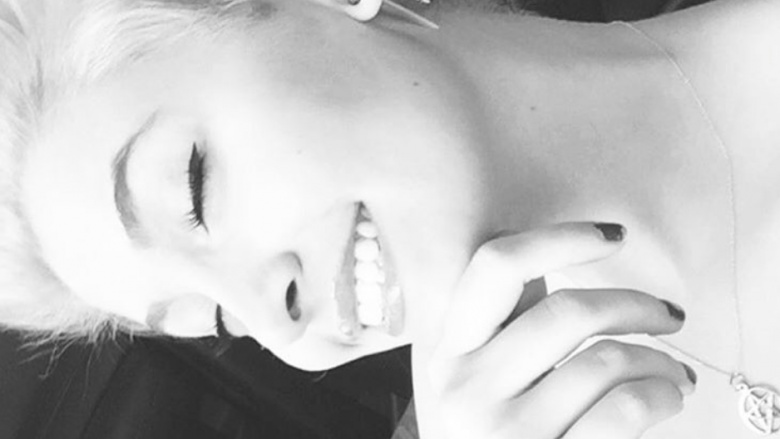 Paris Jackson recently chopped off her hair and it allows her to display her gorgeous smile. She looks quite happy in this photo, purposely posted sideways to her Instagram. But check out her necklace. It's a pentagram, which is usually associated with the occult and Satanism. It's probably just an accessory and a fashion statement. Given her other behaviors and the symbolic implications, it's still a bit alarming.
She chopped off her hair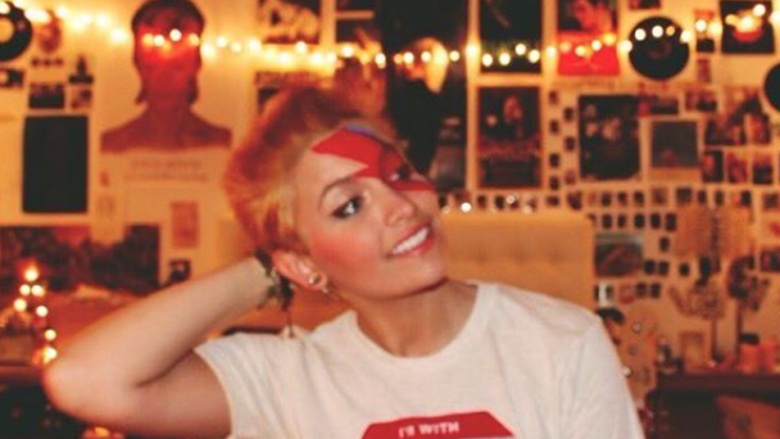 As noted, Jackson chopped off her long, glossy, and thick brown hair. She also bleached it, all the while paying homage to the late David Bowie. While her new look shows off more of her pretty face, it is a drastic change. Jackson's hair reminds us of the Miley Cyrus chop, this feels like her way of rebelling against what's expected of her. The Daily Mail also reported that Katherine Jackson loved Paris' long hair, indicating that the chop was a way for the teen to possibly spite her grandmother.
Bad habits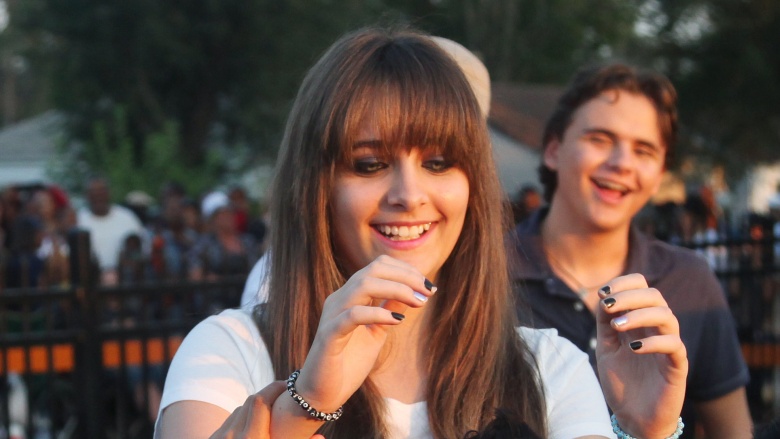 Getty Images
The Daily Mail shared photos of the newly-shorn Jackson in Los Angeles, smoking with a friend. Not only is that a bad habit, but she's also 17. Teenagers aren't legally allowed to smoke until they're older. She is breaking the law in plain sight, knowing she'd get photographed doing so—it's as though she doesn't care who sees her.
AA?!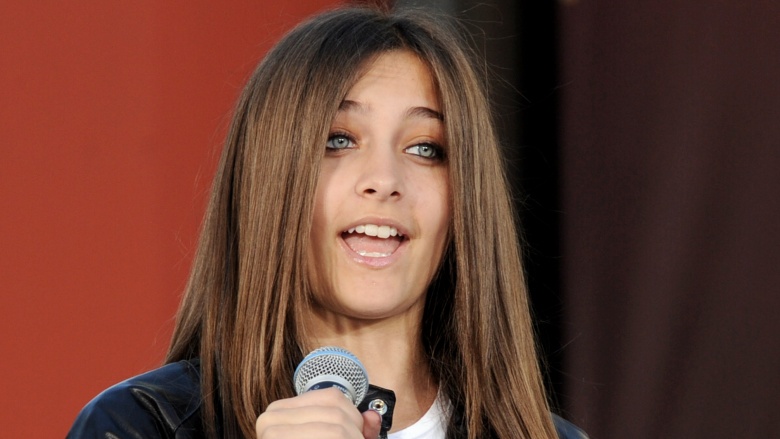 Getty Images
According to Us Weekly, Jackson sounded off about not having time to reply to comments that strangers and followers leave regarding her pictures in a now-deleted, expletive-loaded Instagram post. In the caption, the teen said she is busy attending to other obligations, like AA meetings—yes, you read that right. We can only assume that she attends those meeting to help her deal with a dependency issue. If that is indeed the case, she is to be commended for addressing her issue head-on, despite being so incredibly young.
Like father, like daughter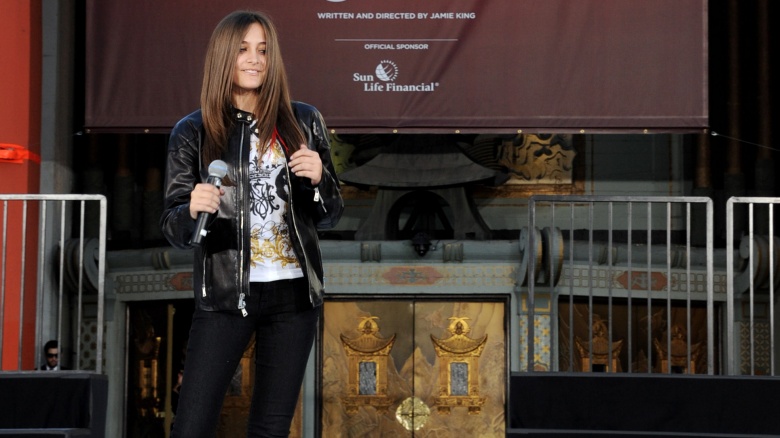 Getty Images
In that now-deleted Instagram post in which she revealed she attends AA meetings, Jackson also made an eerie, almost foreshadowing reference to her famous father, who allegedly dealt with many image and substance issues during his life. He also appeared unable to deal with the pressures of his enormous fame. She wrote, "I appreciate the love and support, but the expectations are f***ing ridiculous. The expectations for my DAD were f***ing ridiculous. He didn't owe you anything, yet he was ripped to shreds DAILY. I will not let that happen to me." That statement is both astute and terrifying. It shows that Jackson is self-aware regarding her family history and may have the same trouble dealing with the glare of the spotlight.
Alleged suicide attempt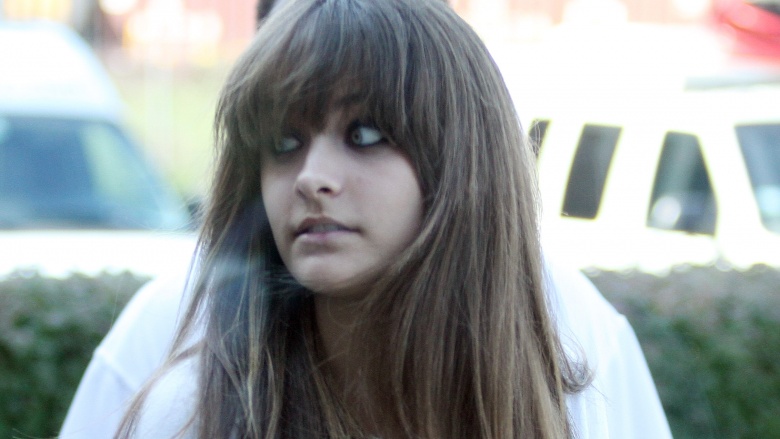 Getty Images
Back in 2013, Jackson reportedly cut her wrist with a meat cleaver, swallowed some pills, left a suicide note, and called a hotline, according to TMZ. She was later placed in a 5150 psychiatric hold. It was a tragic situation that shed light on her troubles. Given Paris' history, it's hard not to analyze everything she does now and wonder if she is leaving clues or if there is cause for concern. Nevertheless, we wish her our best.