Why Mary-Kate And Ashley Olsen Rarely Do Interviews Anymore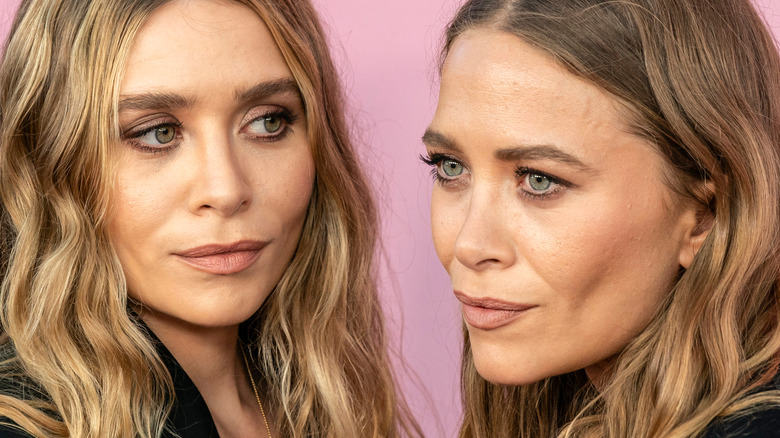 Ovidiu Hrubaru/Shutterstock
Though they gained fame from infancy in their joint role as Michelle Tanner on the television sitcom "Full House," twin sisters Mary-Kate and Ashley Olsen gradually faded from the spotlight as they entered adulthood. The twins eventually ended their acting careers by the early 2010s, pivoting to work in the fashion industry instead, as noted by The List.
Neither of the Olsen twins makes public appearances as frequently as they once did, as described by E! News, and it has become even rarer for them to give interviews to the media. Their younger sister, actor Elizabeth Olsen, has occasionally acted as Mary-Kate and Ashley's public mouthpiece of sorts, and she is often responsible for fielding questions about her sisters' lives despite her own career. In one interview with Modern Luxury (via W), Elizabeth even explained why Mary-Kate and Ashley don't tend to give interviews anymore themselves. And it makes a lot of sense.
Mary-Kate and Ashley Olsen are careful about what they say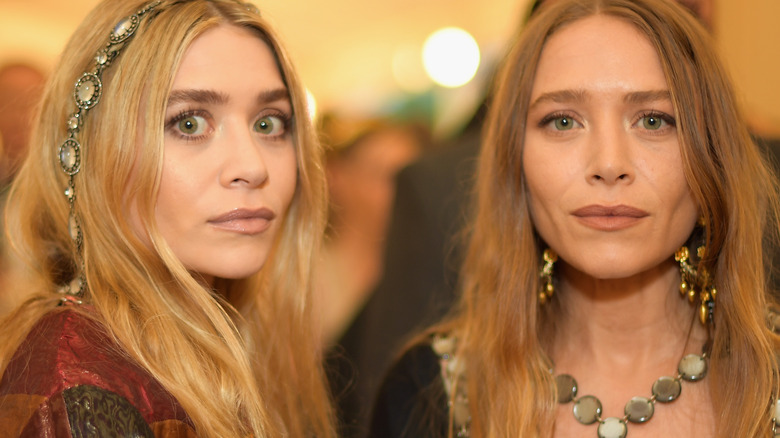 Matt Winkelmeyer/mg18/Getty Images
Considering the fact that Mary-Kate and Ashley Olsen have been in the public eye since before they could talk, it makes sense that the twins would choose to have more control over their careers as adults. In fact, that is part of why they aren't often interviewed, their sister Elizabeth Olsen told Modern Luxury. "[Mary-Kate and Ashley] would say, 'You know, even if you don't think anyone's going to read this article, someone might pull the quote later for [something else,]'" Elizabeth explained (via W magazine). "It's all part of how you hope someone interprets you, and how they frame who you are and the work you do. They're very tight-lipped — notoriously so."
In a 2021 interview with i-D, Ashley said of her fashion label with Mary-Kate, The Row, "We really didn't want to be in front of it. We didn't necessarily even want to let people know it was us, in a way. I mean, it was one of those things where it was really about the product, to the point where we're like, 'Who could we get to kind of front this so we don't have to?' I think, to this day, you'll see we really put the product first."
The Row reflects the Olsen twins' personalities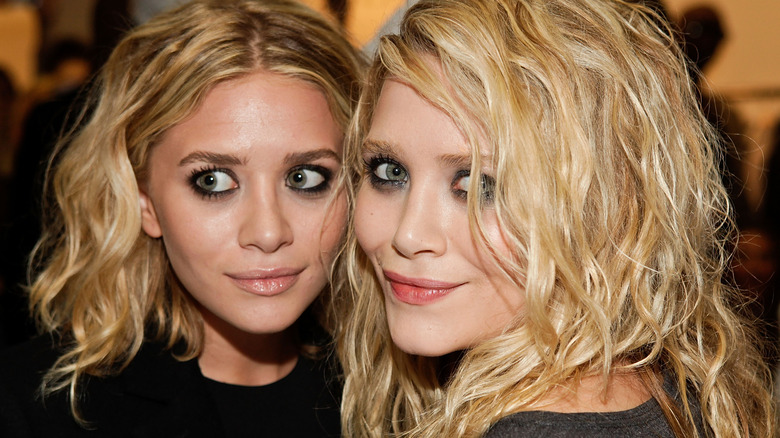 Paul Morigi/Getty Images
In their rare interview with i-D, Mary-Kate and Ashley Olsen also spoke about how the clothing they have designed for The Row reflects who they are as people."We were raised to be discreet people," Mary-Kate said.
Ashley previously told Allure of her decision to end her acting career before Mary-Kate did, "I was reading scripts, and ultimately I just said to the people who are representing me, 'I need to do things 100%. I don't feel like I can give you 100 % of my time.'" Mary-Kate added, "I am not great at not being able to control the end product."
With The Row and their other label, Elizabeth & James (via Refinery29), it seems that Mary-Kate and Ashley have been able to control what they create and do it in a way that doesn't put them front and center as the driving forces behind it. That seems to be precisely how they like it.