Jamie Lee Curtis Looks Totally Different With Long Hair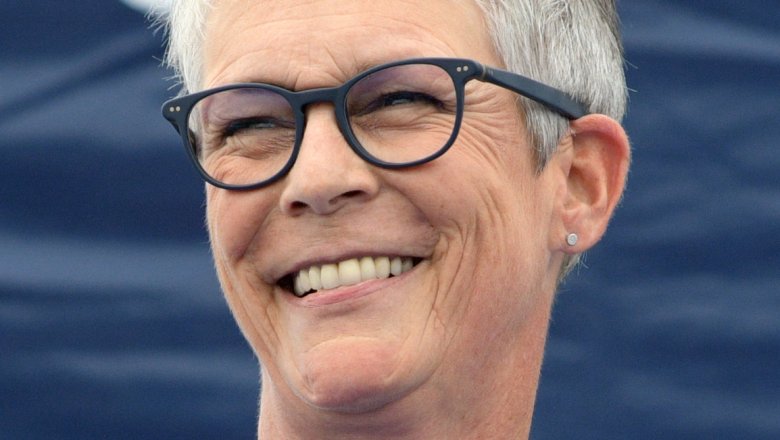 Getty Images
Is that you, Jamie Lee?
On Tuesday, Jan. 30, 2018, Jamie Lee Curtis shared a photo from the set of her brand new movie — and she looked nearly unrecognizable. Rather than sport her iconic short silver 'do and thick black frames, the 59-year-old debuted long, frizzy blonde-gray hair and wore rimless metal eyeglasses. Curtis also tucked a button-down denim shirt into belted black pants and donned a black utility jacket, making her look tough and ready to tackle anything life throws at her.
So just what is Curtis filming that required such a big change to her appearance? A new Halloween movie, of course! Her new style makes a heck of a lot more sense now, doesn't it?
As Deadline reported in September 2017, Curtis signed up to take on her original Halloween character Laurie Strode, who she first played in the 1978 film, in the franchise's upcoming release. David Gordon Green is directing the project and will executive produce it with John Carpenter and Danny McBride through Rough House Pictures.
Green can be seen in Curtis' Instagram photo, which she captioned, "First shot. @halloweenmovie Halloween 40 years later. Same slate. Same Laurie. David Gordon Green directing from his script."
She added, "Happy Halloween 2018 everyone. See you all 10/19/18 #halloweenmovie."
As Curtis stated, the new Halloween movie is slated for release on Oct. 19.