The Sad Story Behind Mariska Hargitay's Scar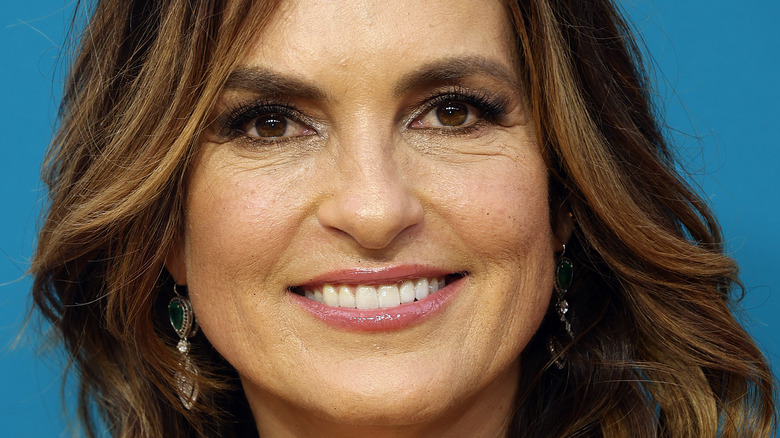 Momodu Mansaray/Getty Images
Mariska Hargitay — who has undergone a stunning transformation — is one of the most successful television actors in recent memory. For over 25 years, she's headlined the massively successful series "Law & Order: Special Victims Unit." As a result, Hargitay is the record holder for the longest-running live-action character in American television history — a record previously held by former costar Richard Belzer.
Given her status as a household name, fans may not be surprised to learn that she comes from a very famous background. Her mother was model, actor, and singer Jayne Mansfield, and her father was Mickey Hargitay, a former Mr. Universe. Of her siblings, only her older sister, Jayne Marie Mansfield, pursued acting, per StyleCaster. However, entertainment is still part of the family business, as her brothers Zoltan Hargitay and Tony Cimber also worked on numerous productions. Her siblings make sporadic appearances in the public eye, most notably attending Mariska's Hollywood Walk of Fame star dedication in 2013.
Sadly, their family, like many others, was touched by tragedy. And Mariska's famous scar is actually the result of one heartbreaking incident.
Mariska Hargitay survived the accident that killed her mother Jayne Mansfield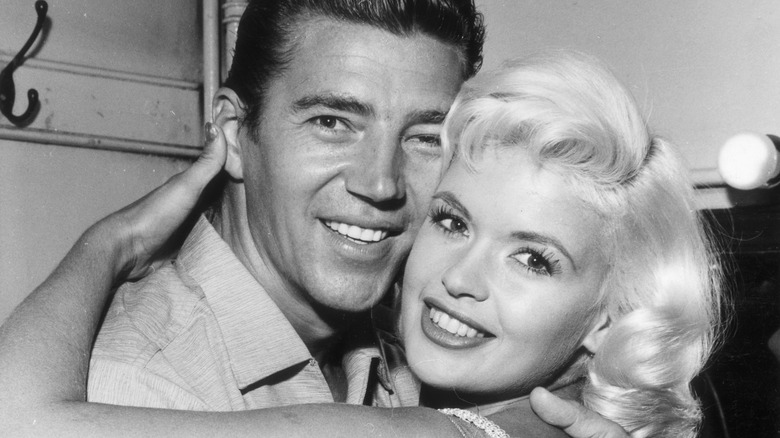 Evening Standard/Getty Images
In 1967, tragedy struck when Jayne Mansfield died in a car accident alongside Samuel S. Brody, her "lawyer and companion," and their driver, Ronald B. Harrison (per History). Their car struck the back of a trailer truck, killing all the adults in the car instantly, and leaving behind three children who were also present at the time of the accident. Mariska Hargitay and brothers Zoltan and Mickey Jr. survived the horrifying experience. The tragedy set a legal precedent requiring trucks to have "Mansfield bars" installed, which prevent cars from going under the trailer when similar accidents occur (via the Mirror).
"I feel like it ultimately made me into the person I am today," Hargitay said, per Redbook Magazine. "I understand the journey of life. I had to go through what I did to be here." At the time of her mother's death, Hargitay was only three. She doesn't remember the accident, but the actor was left with a visible reminder: a distinctive facial scar.
Dubbing it "the scar of [her] soul," Hargitay wears the scar proudly in remembrance of the mother she never truly knew.
Mariska Hargitay opens up about losing mother at a young age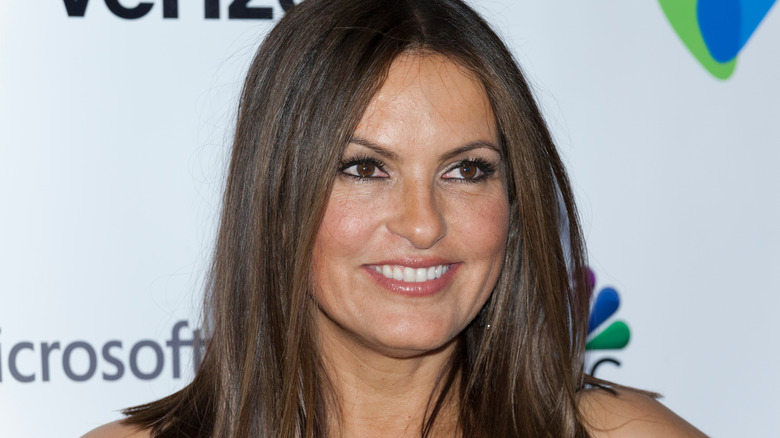 lev radin/Shutterstock
Despite all of the tragedy Mariska Hargitay faced in her early life, the actor remains positive. In fact, she credits the experiences she went through as making her tougher.
"I think I learned about crisis very young," Hargitay told Glamour in reference to her mother Jayne Mansfield's death. "I learned very young that sh** happens and there's no guarantees." However, she stressed the need to "keep going" and "transform it." Hargitay explained that while she "felt like an octopus being pulled apart in so many directions," she channeled that pain into strength. According to Closer Weekly, she got this mentality from her father, Mickey Hargitay, who told her that "life is hard, but you just don't quit."
As for how she gets by when things are hard, Hargitay ascribes it to a good work ethic and a positive attitude. "Sometimes when you're in those moments, it's a lot. And you're like, 'How am I going to climb this mountain?' But here I am today going, 'It was a kick-a** week,'" (via Glamour).