Anna Chlumsky Says Julia Louis-Dreyfus Is 'Getting Stronger Each Day'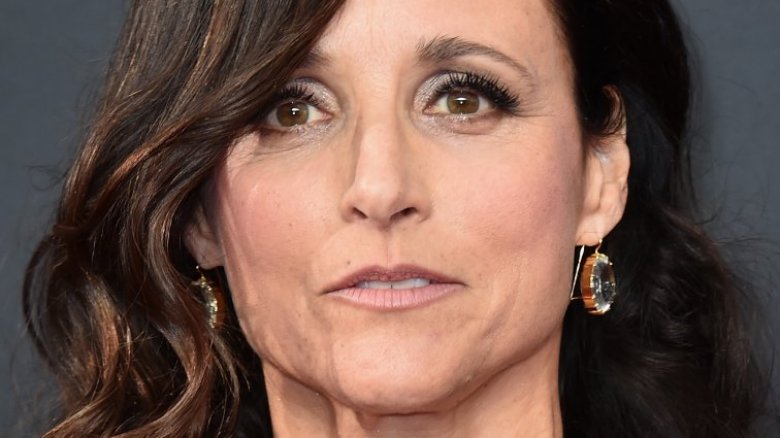 Getty Images
Julia Louis-Dreyfus has her co-stars' support during her breast cancer battle.
At the opening night of her off-Broadway play Cardinal on Tuesday, Jan. 30, 2018, Anna Chlumsky shared a health update with Us Weekly on behalf of her Veep co-star, who just finished her chemotherapy treatments earlier in the month.
"She says she's getting stronger each day so that's what we've got to go with," the 37-year-old actress, who plays Amy Brookheimer to Louis-Dreyfus' Selina Meyer on the HBO series, said. "It's horrible but you just have to be supportive."
Veep recently won the award for Best Television Comedy at the 2018 SAG Awards, where Louis-Dreyfus also scored the trophy for Outstanding Performance by a Female Actor. "Julia Louis-Dreyfus couldn't be here this evening," Connie Britton, who presented the latter category, said. "Julia, we're thinking of you and we love you and we are happy to accept the Actor on your behalf."
The Seinfeld alum later took to Twitter to acknowledge the wins. "I wish I could have been @SAGawards tonight but have to admit it's pretty fun to watch in my pj's," she quipped. "So honored to win. So proud to be a union member. So happy for my @VeepHBO bozos for winning ensemble award. Miss being at the table with you all. How was the chicken?"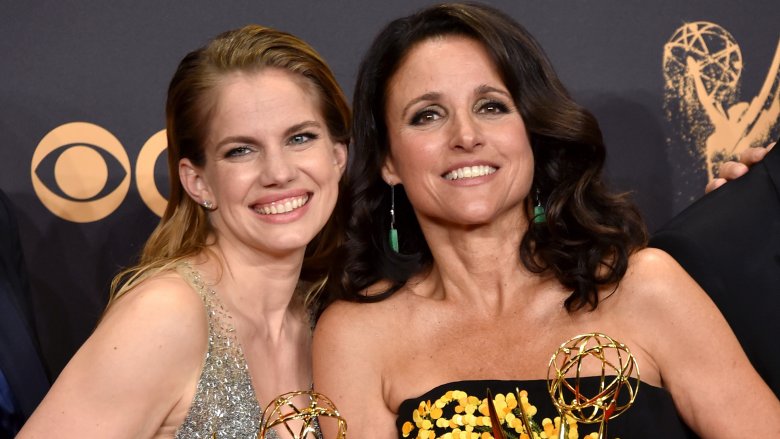 As Nicki Swift previously reported, Louis-Dreyfus, 57, announced her cancer diagnosis in September 2017. "1 in 8 women get breast cancer. Today, I'm the one," she tweeted at the time. "The good news is that I have the most glorious group of supportive and caring family and friends, and fantastic insurance through my union. The bad news is that not all women are so lucky, so let's fight all cancers and make universal health care a reality."
As HBO told The Hollywood Reporter, Louis-Dreyfus received her diagnosis the day after taking home the Emmy Award for Best Actress in a Comedy Series for the sixth time in a row. "Our love and support go out to Julia and her family at this time," the network said in a statement. "We have every confidence she will get through this with her usual tenacity and undaunted spirit, and look forward to her return to health and to HBO for the final season of Veep."