Alessia Cara Defends Herself After Grammy Win Backlash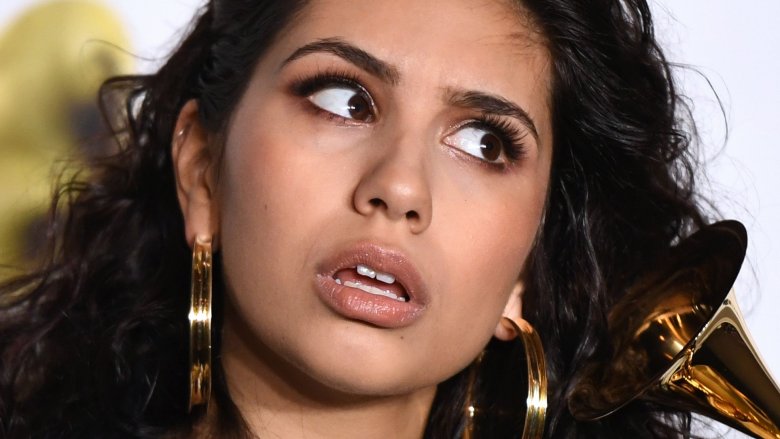 Getty Images
The "Stay" singer is speaking out after receiving some major hate online.
On Sunday, Jan. 28, 2018, Alessia Cara took home the Grammy Award for best new artist. And though the 21-year-old is still relatively new to the music industry, there were apparently some who thought she didn't deserve the honor. As Variety noted, they just didn't understand how Cara could have been eligible for the award as her album, Know-It-All, had been released in November 2015.
But Cara wasn't going to stand for the online attacks. Instead, she took to Instagram to share a black-and-white photo of herself in a room full of balloons, calling out her haters in the post's caption. "To address the apparent backlash regarding winning something I had no control over: I didn't log onto grammy.com and submit myself. that's not how it works," Cara began. "I didn't ask to be submitted either because there are other artists that deserve the acknowledgment. but I was nominated and won and I am not going to be upset about something I've wanted since I was a kid, not to mention have worked really hard for."
Cara continued, "...I'm aware that my music wasn't released yesterday, I'm aware that, yes, my music has become fairly popular in the last year. but I'm trying very hard to use the platform I've been given to talk about these things and bring light to issues that aren't fair, all while trying to make the most of the weird, amazing success I've been lucky enough to have."
The singer further noted that she wasn't about to let her win be "diminished by people taking offence to my accomplishments and feeling the need to tell me how much I suck." Opening up about her own insecurities, she added, "I've been thinking I suck since I was old enough to know what sucking meant. I've beat u to it. And that's why this means a lot to me. despite my 183625 insecurities, I've been shown that what I've created is worth something and that people actually give a s**t."
She concluded, "All of the years feeling like I wasn't good at anything or that I was naive for dreaming about something improbable have paid off in a way that I have yet to process. I know it sounds cheesy and dumb but it's the honest truth."