Inside Jack Black's Unhealthy Substance Use As A Teenager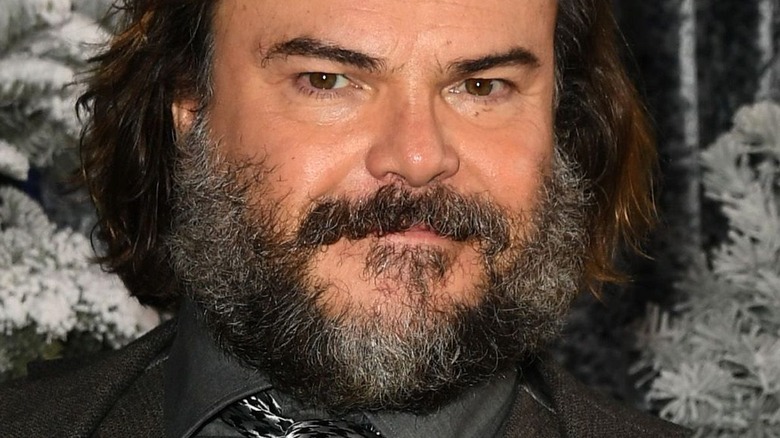 Kevin Winter/Getty Images
This article contains discussion of alcohol addiction and drug use.
Jack Black has made so many people laugh in his movies. From starring in "School of Rock" to "Nacho Libre" the actor is known to bring joy to the cinema (via IMDb). However, this happy-go-lucky individual wasn't always the actor people know now as he has dealt with various struggles in his life, including unhealthy substance use.
In fact, Black has had to come face to face with his past in various roles he has taken on. In a 2018 interview with the Herald Sun (via ET Canada), the actor was promoting his film, "Don't Worry, He Won't Get Far on Foot", where he played an individual with alcohol addiction. Black shared, "I have experience in the world of addiction ... Alcoholism is in my family, so I know personally what that is about, and I myself also struggled." Despite his struggle with alcohol, Black's experience with drugs was more intense.
The actor further reflected on the chaotic time in his life to the outlet. He shared, "In my wild, younger years I've definitely gone down some risky roads, and I'm very fortunate to still be alive, to be honest with you." Black continued, "I partied pretty hard, and man, I definitely had a very robust, ridiculous, idiotic period in the '80s." Even though the actor dealt with his various struggles, it led him down the road of acting. But, Black had to first deal with his substance use head-on at an incredibly young age.
Jack Black's cocaine use spiked at 14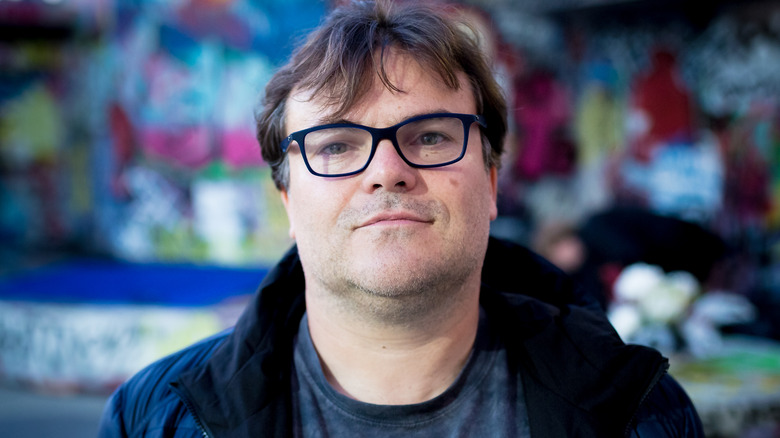 Greg Doherty/Getty Images
There have been several celebrities that have dealt with drug use throughout their careers, especially at a young age. Unfortunately, Jack Black was one of those young individuals that struggled.
For Black, family issues and school problems were at the forefront of his teenage years. Black told The Guardian he was just 10 years old when his parents decided to divorce. He shared, "There's something about a divorce that even if your parents still love you, the fact that they can't live with each other makes you feel there's something wrong with you." It was four years after the divorce, Black revealed he was heavily involved in cocaine.
Black shared with Parade, "I remember just lots of turmoil from that time period. I was having a lot of troubles with cocaine ... I was hanging out with some pretty rough characters," he continued, "I was scared to go to school [because] one of them wanted to kill me. I wanted to get out of there." Black was obviously dealing with troubling issues and his parents noticed, so they decided to enroll him in a school for "troubled youth." Black expressed that going to this school allowed him the opportunity to "press the reset button" on his life.
Jack Black's road to recovery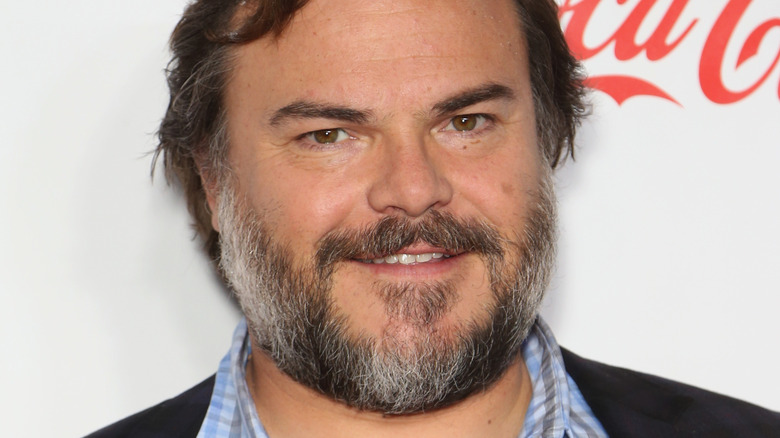 Gabe Ginsberg/Getty Images
For many, the recovery process from drugs can be immensely difficult. The National Institutes of Health shared that it takes time to recover, and some can relapse. For Jack Black, his recovery from drug use started at a young age. After being put in a school for "troubled youths" at 14 (via USA Today), the actor felt he needed to get things off his chest.
Like many teenagers, Black felt more comfortable venting to a therapist than his parents. He shared with Parade in 2015 how he was raised as a Jew, and his religion never had "any kind of confessional." Black also knew he didn't want to confide in his parents because although they loved him, he didn't want anyone "judgmental" or someone who would be "disappointed" in what he has done. So, the actor turned to his school therapist. He vulnerably conveyed, "I spilled my guts, telling him I felt guilty about stealing from my mom to get money for cocaine. I cried like a baby." Black felt a sense of relief after revealing all the things he had done to his therapist. He shared, "I left feeling euphoric, like an enormous weight had been lifted from me. It changed me."
Black left the school and went to the high school, Crossroads, where he found his love for acting. From that point on Black's love for acting took over as his career skyrocketed. According to a 2018 report from ET Canada, the "School of Rock" actor continues to remains sober.
If you or anyone you know needs help with addiction issues, help is available. Visit the Substance Abuse and Mental Health Services Administration website or contact SAMHSA's National Helpline at 1-800-662-HELP (4357).