A Look Inside Dustin Diamond's Feud With Neil Patrick Harris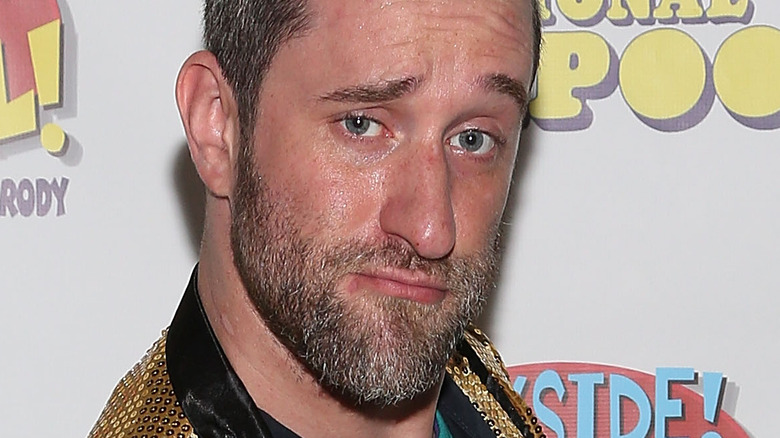 Taylor Hill/Getty Images
He's hosted the Tonys, Primetime Emmys, and the Oscars. He was a child actor who became a star of TV and stage, and he's an out and proud gay married father of two. So, you'd think there would be nothing you don't know about Neil Patrick Harris by now. However, you'd be wrong. "NPH is the King of award shows," Bustle claims. They rave that he's "funny, but not offensive; charming, but not boring" and conclude, "we love you, NPH. Never change." Well, it turns out there are an inordinate number of people who would beg to differ. There's a surprisingly long list of celebs who can't stand Harris, and Dustin Diamond was one of them.
The Daily Mirror reports that Diamond was 11 when he hit the big time, landing the part of Samuel "Screech" Powers in 1988. The character first appeared in "Good Morning Miss Bliss," which later became "Saved by the Bell." The sitcom aired from 1989 to 1993 and spawned sequels and spin-offs galore. Meanwhile, per IMDb, Harris was sweet 16 when he scored his big breakout — playing the lead role of a precocious prodigy doctor on "Doogie Howser M.D." The comedy ran from 1989 until 1993 and made Harris a verifiable teen heartthrob.
Diamond and Harris both achieved fame at a young age and, given their career paths, had a lot in common. They even worked on a kids' movie together, "Purple People Eater," in the '80s. Unfortunately, the stars' relationship soured big time as adults.
Dustin Diamond and Neil Patrick Harris' had a biography battle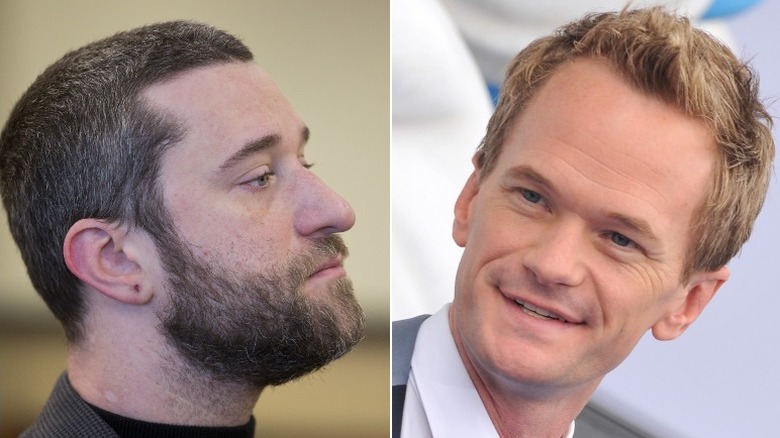 Featureflash Photo Agency/Shutterstock & Jeffrey Phelps/Getty Images
Dustin Diamond stuck the knife into Neil Patrick Harris in his no-holds-barred 2009 memoir "Behind the Bell." It was bad enough that he devoted a large portion of the book boasting about his multiple sexploits. However, Diamond really scraped the barrel when it came to Harris. Per 11 Points, he outed the actor a year before he officially came out, alleging he had a fling with Diamond's "Saved by the Bell" costar Ed Alonzo. "For a while, they were inseparable, going away to perform magic together, conjuring their mystical spells of enchantment," he claimed.
Diamond's name cropped up several times in Harris' 2014 memoir, "Choose Your Own Autobiography," and it's safe to say that he is not a Screech fan. According to Vulture, Harris hit back hard. He slammed Diamond for accusing him and Alonzo of having an affair. "It's a completely false story that propagates a vicious lie to the grand total of 23 people who buy his book, presumably ironically," Harris wrote. He also shared that Diamond was one of the most "unpleasant people" he'd ever worked with. Harris claimed he "goes out of his way to offend pretty much every person he comes across."
Readers of Diamond's book were equally as unimpressed. "Dustin just complains, whines, and brags throughout the whole book. He is a bitter, bitter man," one Goodreads reviewer wrote. "He does a lot of ranting about people who really didn't need to be mentioned."
Dustin Diamond wasn't the only one who had beef with Neil Patrick Harris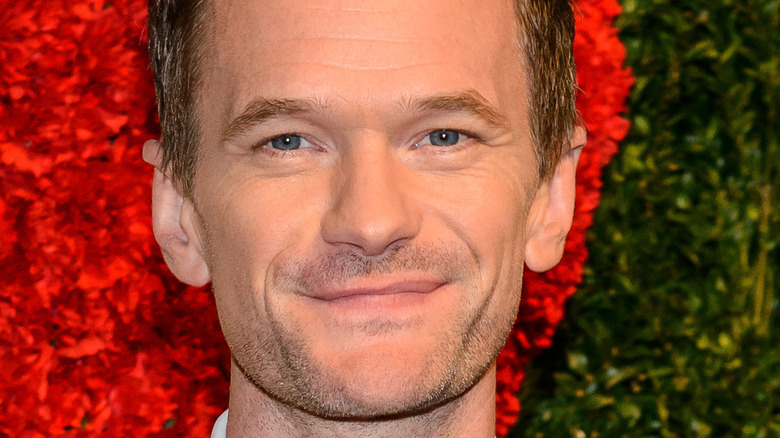 Sky Cinema/Shutterstock
Neil Patrick Harris didn't let up on his beef with Dustin Diamond in his own memoir. According to Free and Write, "Choose Your Own Autobiography" includes a series of short stories that allow readers to pick their own endings. One of the choices leads readers to "turn out to be in the dead-end life of Dustin Diamond." Ouch! Unfortunately, NPH's beef with Diamond was never publicly settled before Diamond's tragic death in February 2021. 
Diamond wasn't the only celeb that brought Harris' claws out. BuzzFeed listed eight times the actor has been "problematic or rude as hell." They include the time Harris held a Halloween party with a "Corpse of Amy Winehouse meat platter" just months after her death. "Look who showed up at [Neil Patrick Harris] and [David Burtka's] Halloween party last night. Looking good," a photo of the horrific item was captioned. They also cite the time Harris cut ties with Mayim Bialik for not giving him "a standing ovation" after his Broadway performance of "Rent."