The Stunning Number Of Languages Natalie Portman Can Speak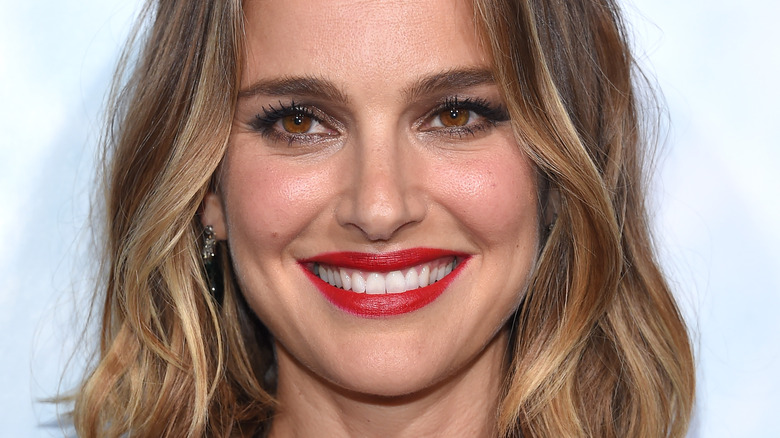 DFree/Shutterstock
Natalie Portman might be a Hollywood superstar, but her ascent to fame wasn't easy. She starred in "The Professional" when she was 11 and the experience of being sexualized at such a young age was challenging. "I understood what was going on so it wasn't as if I was being used," Portman told the Los Angeles Times. "This girl is at an age where she's just starting to learn about sexuality, but there's nothing disgusting in the way it's handled. I felt it was important to maintain her innocence and when I first read the script there were a few scenes I felt went too far, so [director] Luc [Besson] took them out." Since then, Portman has been dodging sexualization in Hollywood for much of her career.
On top of that, Portman has faced physical challenges in her acting. When filming "Black Swan," Portman dislocated a rib, according to NPR. Co-star Mila Kunis didn't fare much better, but their friendship remained strong despite being rivals in the movie. And, while Portman has earned her chops as an actor, she also has an impressive background, including a mastery of several languages.
Natalie Portman teaches Hebrew slang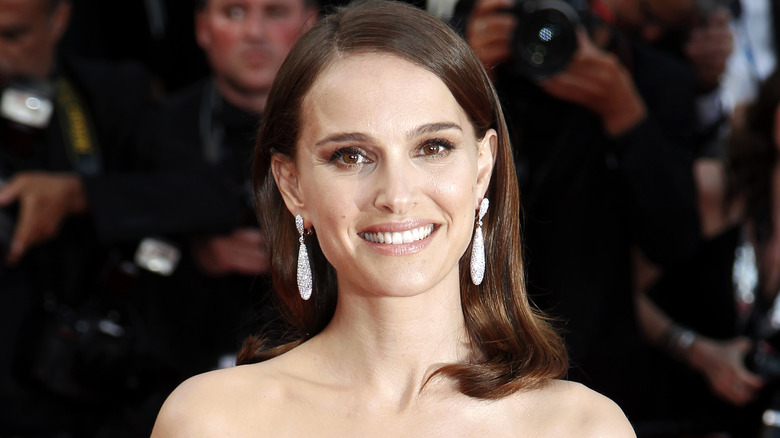 Andrea Raffin/Shutterstock
Natalie Portman was born in Jerusalem, Israel, to a Jewish father and an American mother, according to the Jewish Women's Archive. Her family moved to the United States when she was young, and Portman learned to speak both Hebrew and English fluently. For fans who want to hear her speak Hebrew, there are several interviews online of Portman conversing easily, joking and laughing in her mother tongue.
In a super fun clip for Vanity Fair, Portman taught viewers Hebrew slang. She explained that "lizrom" means "flow," as in "go with the flow." One of the best terms she taught was "chai b'seret," which means "living in a movie." Portman provided the context, saying that it's useful when "someone's being dramatic or they're unrealistic or whatever about their prospects." She finished the lesson with the word "l'chaim," which means "to life," and is how people say "cheers." Portman also shared a few swear words, which was a hit with fans. "I laughed so hard when she so casually explains swearing in [Hebrew]," one viewer wrote. "I love how she says the slang terms with such class," someone else added. So, clearly, Portman's a good teacher.
Natalie Portman wowed the V for Vendetta cast with her German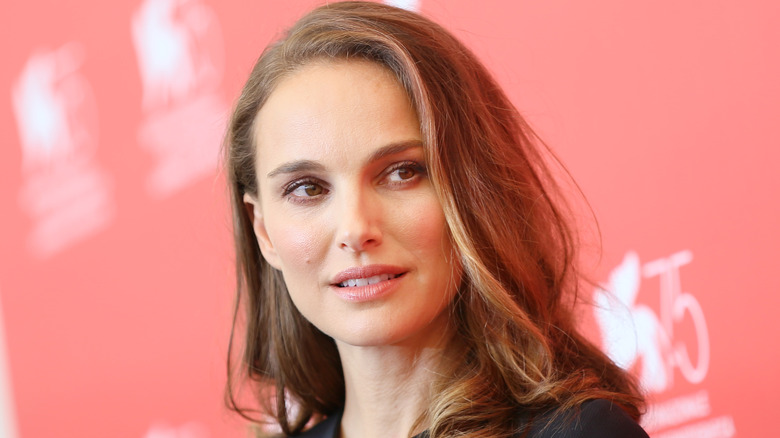 Denis Makarenko/Shutterstock
Natalie Portman can also speak French, Spanish, German, and Japanese conversationally, according to Insider. Part of "V for Vendetta" was filmed in Germany, and Portman got to strut her stuff when she was working on location. "She just turned up one day talking German. It has made her very popular with the Germans on the crew," an insider told the Irish Examiner.
She also knows sign language and demonstrates this in Paul McCartney's music video for "My Valentine." Portman signed for all of McCartney's beautiful lyrics, like, "What if it rained? We didn't care. She said that someday soon, the sun was gonna shine." Again, it was a huge hit. "IS THERE NOTHING THIS WOMAN CANNOT DO?" one fan commented. A fair question! 
Portman can even conversationally speak Portuguese, though she admitted that she's limited. In an interview for "Thor 2," Portman said, "Portuguese is one of the most beautiful, if not the most beautiful [languages]. Brazilian Portuguese, in particular." Portman joked that she knows how to say "cheers," at least, in the language. "I know the drinking Portuguese," she joked. She knows what's important!