Inside Michelle Stafford's Controversial Comeback To The Young And The Restless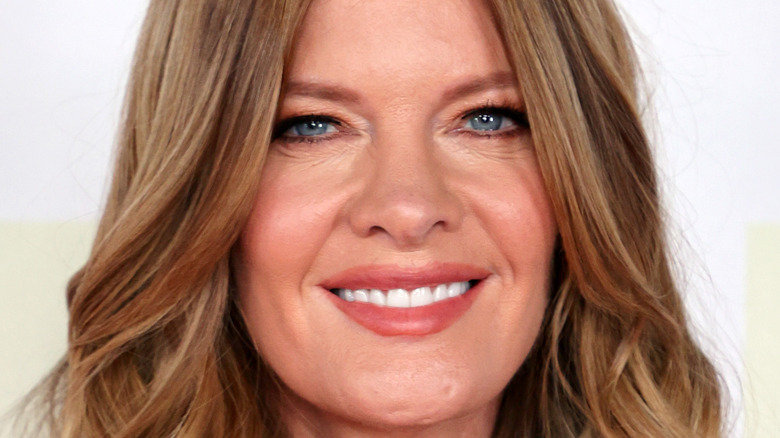 Kevin Winter/Getty Images
Michelle Stafford originated the role of Phyllis Summers on "The Young and the Restless" in 1994, earning two Daytime Emmy Awards for her distinct portrayal. The character has been at the forefront of major storylines since its inception, with Stafford consistently delivering stellar performances. However, in 2013, Phyllis was embroiled in a feud with Sharon Newman (Sharon Case) over Sharon's tampering with DNA results involving Phyllis' daughter Summer Newman (then Hunter King). The feud reached a climax when Phyllis took a tumble during a struggle at the top of the stairs, putting her in a coma (via Soap Central).
However, behind the scenes, something entirely different was brewing. On "General Hospital," a new character named Nina Reeves had been discussed extensively by various other characters. Like Phyllis, Nina was in a coma, though hers had lasted two decades (via Soaps in Depth). Around the time of Nina's inception, Stafford decided to exit her role as Phyllis on "Y&R" to pursue outside interests. At the time, the door remained open for Stafford to potentially resurrect her role as Phyllis, but instead, she secretly joined the cast of "GH," per Michael Fairman TV.
Stafford's debut on "GH" caught everyone by surprise since the role of Phyllis remained vacated during her time away from the show. However, Phyllis then made her way back to Genoa City, this time played by veteran soap actress Gina Tognoni (via TV Guide).
Tognoni took a much different approach to Phyllis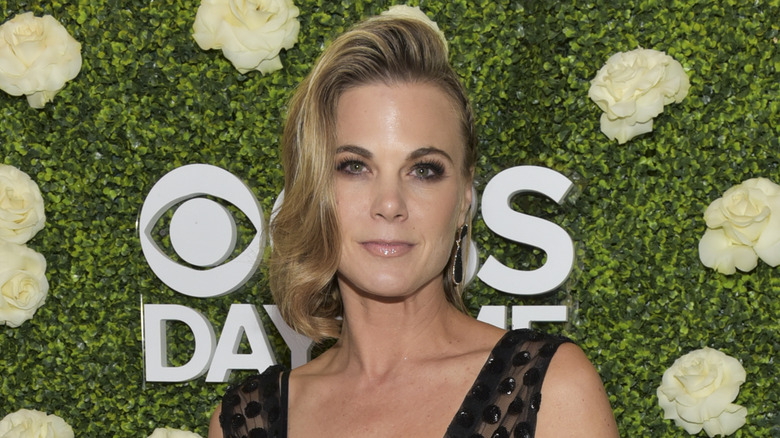 Rodin Eckenroth/Getty Images
Gina Tognoni didn't join "The Young in the Restless" for a short stint. In fact, she played the role of Phyllis Summers for five years. Her time and commitment to the role make what ultimately occurred all the more astonishing. Tognoni took a much different approach to Phyllis, changing many of the nuances fans loved about the character. Instead of the fiery hothead who wasn't afraid to cross the lines of the law to get what she wanted, Tognoni's Phyllis was much more cerebral. With Tognoni under the helm, Phyllis was now much calmer and more mature in dealing with her enemies and those around her (via Soaps in Depth).
Tognoni's Phyllis was far removed from Stafford's version, including the love interests for her character. Most of her time in the role revolved around her relationship with Billy Abbott (Jason Thompson) following their affair that ended Phyllis and Jack Abbott's marriage. Even though Phyllis was still present and featured in a significant fashion, the magic of Stafford's version was no longer present.
Toward the end of Tognoni's tenure on "Y&R," Phyllis began morphing back into the trainwreck viewers had been accustomed to for decades. She plotted and schemed with Adam Newman (Mark Grossman) and committed various questionable acts alongside him. Ultimately, her time on the show ended with Kevin Fisher (Greg Rikart) kidnapping Phyllis (via Soaps).
Stafford's return to Y&R forced Tognoni out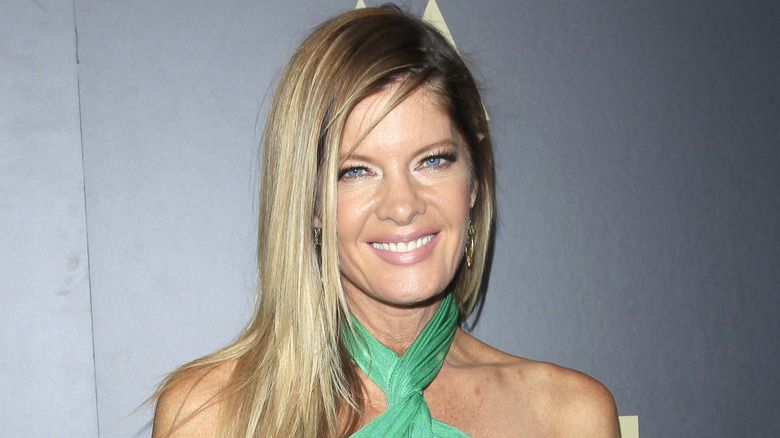 Kathy Hutchins/Shutterstock
As more traces of the old Phyllis crept in, more questions began to arise. The Phyllis that put forth on "The Young and the Restless" resembled Stafford's version, and eventually, the announcement came: Tognoni was out after five years, and Stafford was back in (via Soaps in Depth). In abrupt fashion, Stafford vacated her "General Hospital" role of Nina Reeves in 2019, opening the door for Cynthia Watros to take over. 
As Stafford was back on the market as a free agent, she set her sights back on her signature role as Phyllis on "Y&R." Despite Tognoni's dedication to the character for half of a decade, it didn't take long for the powers that be to cut ties with her to accommodate Stafford's interest in returning to the soap. The stage was set, the necessary changes were made to the character, and Stafford was ready to return as Phyllis.  
Regardless of how well Tognoni did as Phyllis, earning a 2017 Daytime Emmy Award nomination, she was cast aside the moment Stafford wanted back in the role. Unfortunately for Tognoni, this firing appears to have slowed down her acting career, as she hasn't acted in any significant television or movie projects since being let go from "Y&R."