The Soap Opera Where Eva Longoria Got Her Big Break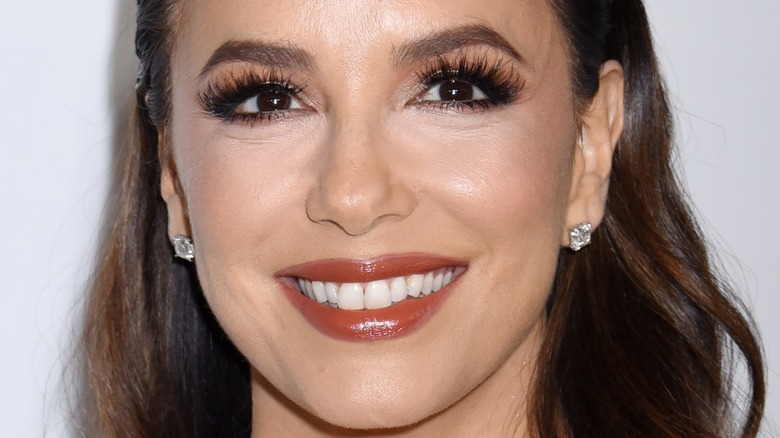 Ga Fullner/Shutterstock
Eva Longoria is known for many things, but nothing can top the actress' iconic dramatic roles and memorable characters. Arguably, her most notable performance was her portrayal of Gabrielle Solis on "Desperate Housewives" from 2004 to 2012. In the near-decade Longoria was on the show, she won two Screen Actors Guild awards as part of the ensemble cast and was nominated for a Golden Globe.
At the beginning of her career, Longoria appeared in smaller roles on several shows, including "Beverly Hills, 90210" and the soap opera "General Hospital." Later, in 2015, she tried to make a somewhat meta show about being a telenovela actress who doesn't speak Spanish with the short-lived "Telenovela." While Longoria has shifted to film roles that are more comedy than drama, like "Dora and the Lost City of Gold" and "Boss Baby: Family Business," her dramatic roots will always be a part of her story.
Eva Longoria played a key role on The Young and the Restless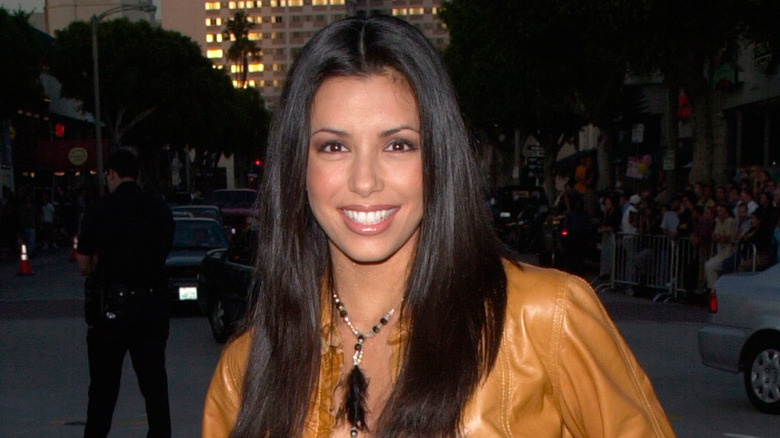 Featureflash Photo Agency/Shutterstock
Before Eva Longoria held her long-running role as Gabrielle Solis on ABC's "Desperate Housewives," she got her start with a different dramatic gig — a soap opera. In 2001, Longoria starred as Isabella Braña on the CBS sudser "The Young and the Restless." While the character was obviously attractive, she was also extremely calculating (via Soap Hub). On the show, Isabella had a child with Paul Williams (Doug Davidson) and even conspired to kill his ex-wife Christine Blair (Lauralee Bell). However, the intense character was not a walk in the park for Longoria to portray. 
"I feel I've been very lucky in the roles I've played over the past several years," the actress said, per Sqandal. "Isabella, for example, was so complex, so full of anger and love at the same time. She was a challenge to play." Longoria clearly succeeded in the role, though, as she remained on "Y&R" for three years before moving on to other opportunities.
Eva Longoria will always remember where she got her start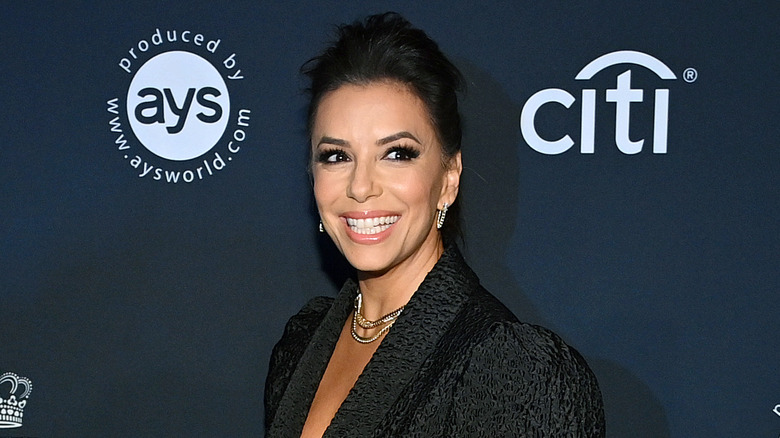 Bryan Bedder/Getty Images
Despite the challenging role, Eva Longoria played the part of Isabella Braña on "The Young and the Restless" from 2001 through 2003. Then in 2012, her character briefly reappeared in the background, played by someone else. 
Of her time on the soap, Longoria has revealed that there were moments of mistreatment or unfairness on set. While on "Late Night with Seth Myers" in 2016, she shared a common saying from her time in the soap community about the difference between daytime and nighttime soaps. "In daytime, the men are the divas," she shared. She then described how one actor kept messing up his line and when Longoria tried to improvise back, the director blamed her for messing up the scene. "The men could do no wrong," Longoria said.
But regardless of any sour memories, Longoria looks back on her breakout role fondly. "To think this all started 20ish years ago with a role on The Young & the Restless, back when a girl didn't have to cover up her grey hairs," she wrote on Instagram in March 2021. Playing Isabella on "Y&R" ultimately launched Eva Longoria's career and helped her snag the "Desperate Housewives" gig, among many others.