Ryan Murphy Says He Originally Had Justin Timberlake In Mind For A Major Glee Role
Jerod Harris/Getty Images
The Fox series "Glee" had an impressive number of musical guests over the years, with viewers gleeking out over appearances by Demi Lovato, Kristin Chenoweth, Adam Lambert, Idina Menzel, and Olivia Newton-John, to name a few. Britney Spears even made a cameo on her tribute episode, but the series never did snag the "Toxic" singer's ex, Justin Timberlake.
In a 2010 interview with The Hollywood Reporter, Lea Michele confessed that she was so eager to work with Timberlake on "Glee" that she took desperate measures to get him to make a cameo. "He has to be on it! When I met Jessica Biel, like a loser, I asked her to tell Justin to come on our show," she revealed.
When the show premiered in 2009, Timberlake's movie credits included "Black Snake Moan" and "The Love Guru," so the former Mouseketeer had some solid acting experience. "Glee" star Matthew Morrison — who played McKinley High teacher Will Schuester on the series — even had the perfect casting idea for Timberlake, telling Stylist (via Digital Spy) that he would have loved for the pop star to play Schuester's brother. But instead, Timberlake kept on honing his acting skills in films like "The Social Network," "Friends with Benefits," and "Bad Teacher." However, if "Glee" creator Ryan Murphy had got his wish, Timberlake would have had a starring role as a good teacher on the show.
Ryan Murphy wanted Justin Timberlake to play Matthew Morrison's role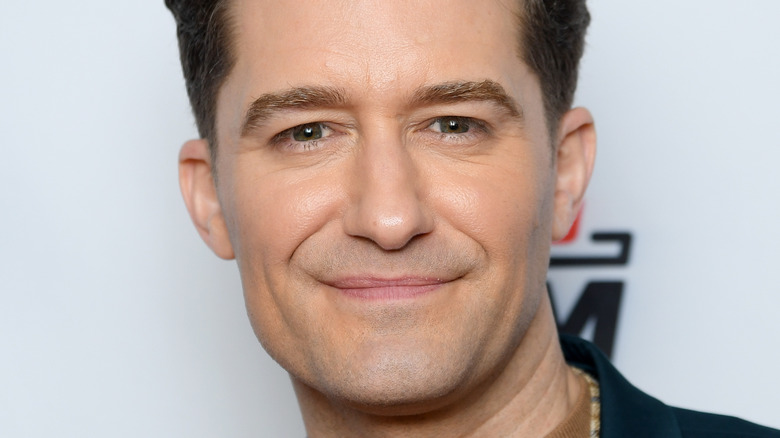 Dimitrios Kambouris/Getty Images
Matthew Morrison might want to thank his lucky stars that Justin Timberlake didn't become a Gleek after learning about the show — because the Broadway star would have missed a huge career opportunity. 
On Jenna Ushkowitz and Kevin McHale's podcast "And That's What You Really Missed," Ryan Murphy, the man who shaped "Glee" into a television sensation, revealed that the role of glee club director Will Schuester was originally written more like a "Euphoria" character. "Mr. Schue, I believe, was a crystal meth addict in [writer Ian Brennan's] script," he recalled. Murphy also revealed that the teacher engaged in wildly inappropriate behavior with his students.
Murphy liked the concept but decided that the tone was totally wrong. When he and Brennan retooled the script, they reimagined Mr. Schue with Timberlake in mind for the role. Cleaning up the teacher's act wasn't enough to attract Timberlake's attention, but Morrison was more than adequately prepared to pull off the same vibe of a former boy band member playing a choir director. Morrison got his big break spoofing groups like NSYNC on "The Late Show with David Letterman," playing the shirtless leader of a band called Fresh Step (yes, like the cat litter). Fast forward to 2011, and Morrison was releasing his own solo album. In an interview with MTV News, his "Glee" co-star Ushkowitz revealed that Morrison compared his sound to the "SexyBack" singer himself.