Ayesha And Stephen Curry Are Expecting Third Child Together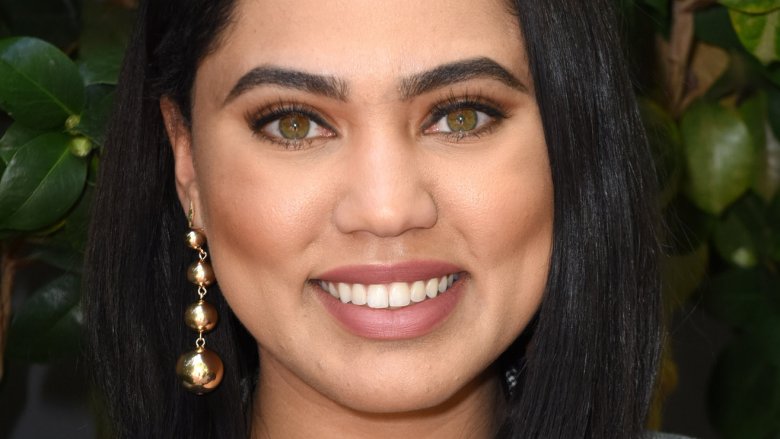 Getty Images
The celebrity cook is going to be a mom again!
On Friday, Feb. 2, 2018, Ayesha Curry took to Instagram to announce that she and her NBA star husband, Stephen Curry, are expecting baby no. 3.
"Heyyyy how did this happen? Curry party of 5," she captioned a snapshot of herself wearing a white shirt, which read "PREGGERS." "Feeling very blessed... and very sick," the soon-to-be-mom added. "Yippie! #Curryfor3."
As noted by Us Weekly, Ayesha, 28, and Stephen, 29, married in 2011 and already share daughters Riley, 6, and Ryan, 3. The cute pair, who were high school sweethearts after meeting at their church's youth group, are known to gush about their kids on social media and in the press.
"I think about the milestones from my childhood and what it will be like to watch our kids go through them," Stephen recently told Parents magazine. "Taking Riley to her first day of school was a whirlwind. I can't imagine what middle school is going to be like, and high school, and graduation. All those little checkpoints are going to be fun, and there will be ups and downs along the way. Watching our children go through those life experiences will be amazing."
Meanwhile, Ayesha opened up about motherhood and marriage during an interview on Nightline last month. "One thing that my mom always told me was to never lose yourself inside of your marriage," she said (via Us Weekly). "I'm happy that I've been able to find that so-called balance and be able to pursue my passions and take care of my family."
She added, "I don't think I'll ever call myself [an NBA wife] ... I mean, I don't think my husband would ever call himself 'chef's wife.' Obviously mom and wife [come] first. Those are the two most important titles."
Congratulations to the happy couple!