The Bold And The Beautiful's Rena Sofer Divorced And Remarried Her Husband All In Two Years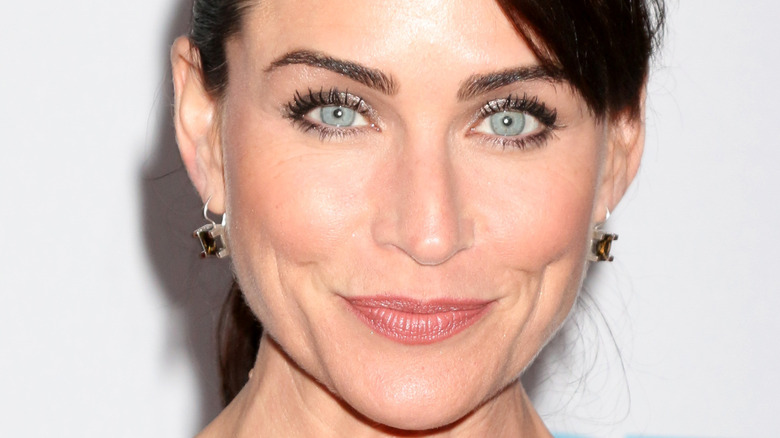 Kathy Hutchins/Shutterstock
Quinn Forrester (Rena Sofer) has had some chaotic and complicated relationships on "The Bold and the Beautiful" over the years. A list of all the men that Quinn has loved reads as more of a list of who's who in this fictional version of Los Angeles. In 2020, Sofer opened up about Quinn's love life and how "busy" the character has been, so to speak. During an interview with Michael Fairman TV, the actress admitted, "Every other man on the show she has either slept with, or it's her son."
Thankfully, Sofer's life off-screen is nowhere near as dramatic as Quinn's life has been on "B&B." However, she does have an interesting story to share when it comes to her real-life marriage to television and film director Sanford Bookstaver. Some would claim their story sounds like it came straight from a soap opera writer's room, but it was all too real for Sofer.
Rena Sofer's love life is almost like a soap opera
Like many marriages, Rena Sofer and Sanford Bookstaver had their ups and downs. Yet, the duo surprised fans in 2019 when they decided to give things another try after initially ending their 14-year marriage in 2017. While speaking to Soaps in Depth, Sofer said no third party was involved in her divorce, like the philandering Bill Spencer (Don Diamont) on "The Bold and the Beautiful." Rather, her marriage to Bookstaver fizzled out the way relationships, Hollywood or otherwise, sometimes do
Just like any newly-single gal, Sofer tried dating to see if there was a special someone out there for her. The actress said, "I tried to date, but I just ended up dating dogs more than anything. I mean literal dogs, although I did date some 'dogs,' too!"
It wasn't until Sofer's birthday in December 2018, nearly two years after her divorce, that she realized just how much Bookstaver meant to her. He flew from Los Angeles to New York City just to be with her. She shared an Instagram photo from the special occasion, writing, "My favorite and best present today was [Bookstaver] showing up to my birthday party to surprise me." She added, "While I don't recommend divorce as a marriage counseling tool, it sure worked for us!"
The moment not only surprised Sofer but her fans and loved ones, too.
Rena Sofer and Sanford Bookstaver are the happiest exes ever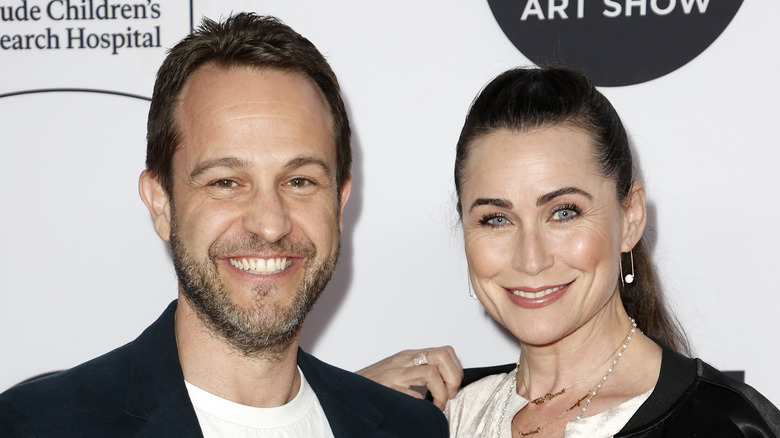 Frazer Harrison/Getty Images
After Sanford Bookstaver's grand gesture, Rena Sofer realized that he was not only the kind of ex-husband you want to keep close but a husband you don't want to lose. She told Soaps in Depth that the spark they once had was reignited. She explained, "So we're back together. He's not my husband, but it feels weird to call him my boyfriend, so I still call him my ex-husband because I think it's hilarious."
These days, Sofer is back to calling Bookstaver her husband, as he proposed again, and the couple remarried in 2019. In May 2021, Sofer celebrated their anniversary on Instagram, captioning the post, "This guy!!! Married me 18 years ago today. I divorced him 4 years ago yesterday. Then he took me back (well, we took each other back) two years ago. And I've never been happier!!!" Then, in 2022, they had their love story turned into an improv comedy show, according to Soap Spoiler, because why not?
Counseling, comedy, and conscious re-coupling? Even "The Bold and the Beautiful" creator Bradley Bell couldn't have written it better.