Iconic Roles Leonardo DiCaprio Turned Down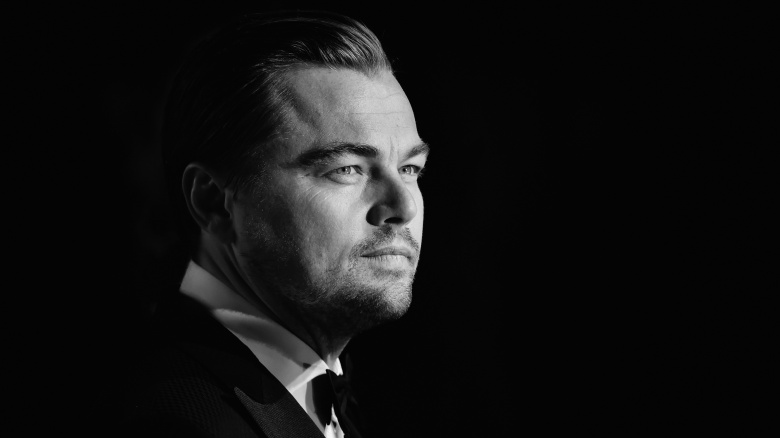 Getty Images
Great acting begets great roles, and Academy Award winner Leonardo DiCaprio's big screen success has put virtually every script within his reach. What casting director wouldn't consider a job application from Leo? All that acclaim also gives him the ability to be painstakingly picky. DiCaprio's A-list status is tattooed on the industry, so he'll never have to sing for his supper, accepting roles just because he needs money or exposure. The result is a brilliant career that is diverse, dynamic, and shaped as much by the work he hasn't done as by the parts he has. Let's take a look at some of the iconic movie roles Leo decided not to play.
Star Wars: Episode II - Attack of the Clones (2002)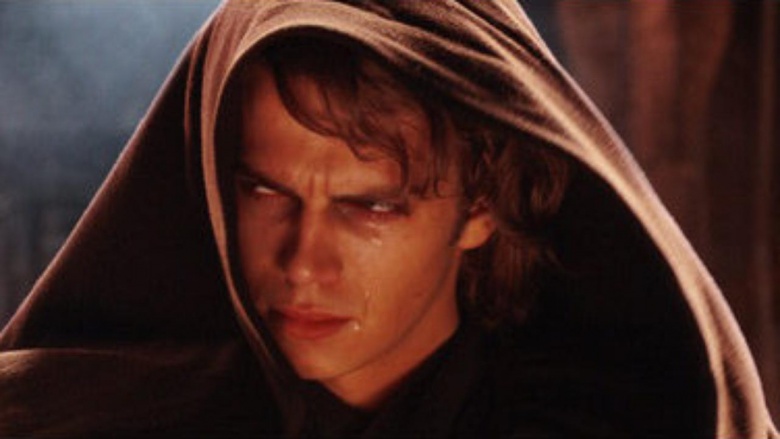 The casting director for the Star Wars franchise reportedly considered some 1,500 candidates for the critical role of Anakin Skywalker. In an interview with Shortlist, DiCaprio said director George Lucas offered him the lightsaber, but he "just didn't feel ready to take that dive." Attack of the Clones debuted in theaters in May 2002 with up-and-comer Hayden Christensen as its lead. The film was a box office smash, but reviews were mixed, and franchise faithful were not kind to Christensen. He won the Golden Raspberry Award for Worst Supporting Actor.
That same year, DiCaprio appeared in Martin Scorsese's highly acclaimed Gangs of New York. Leo played Amsterdam Vallon, a young Irish immigrant fresh out of prison and seeking revenge. The film was nominated for ten Academy Awards. Scorsese told The National that it was DiCaprio's involvement that revived the filmmaker's career, saying Leo catalyzed "a new lease on my creativity."
Boogie Nights (1997)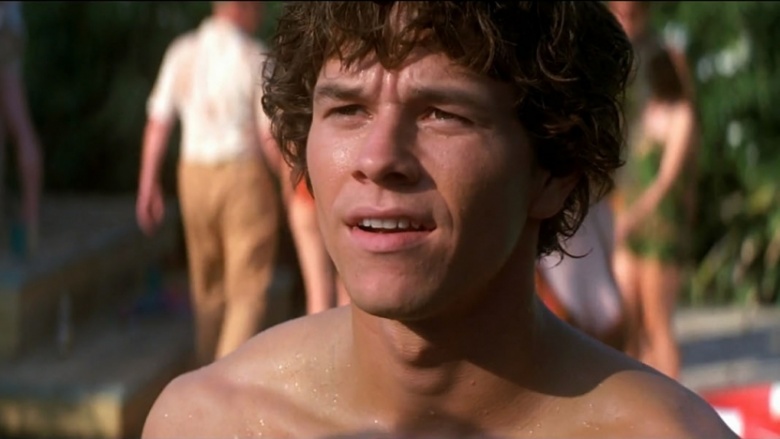 Director Paul Thomas Anderson was a relatively young and untested filmmaker when he sought out a relatively young and untested DiCaprio to star in this comedy-drama about seventies porn. "Leo was my first choice," Anderson told talk show host Charlie Rose. "He was really wonderful, but ultimately, he decided to do Titanic instead. And I don't think he regrets it, and I don't regret it."
Au contraire. Despite Titanic's groundbreaking success, DiCaprio has called Boogie Nights his "biggest regret." Movies.com quoted DiCaprio saying in 2010, "I'm a huge fan of Paul Thomas Anderson, but the first time I met him for that role, I hadn't really seen much of his previous work. Now I love that movie." Meanwhile, Anderson said it was Leo who suggested Mark Wahlberg play the troubled porn star Eddie Adams, aka "Dirk Diggler." The unorthodox film was adored by critics and catapulted Marky Mark onto the A-list.
American Psycho (2000)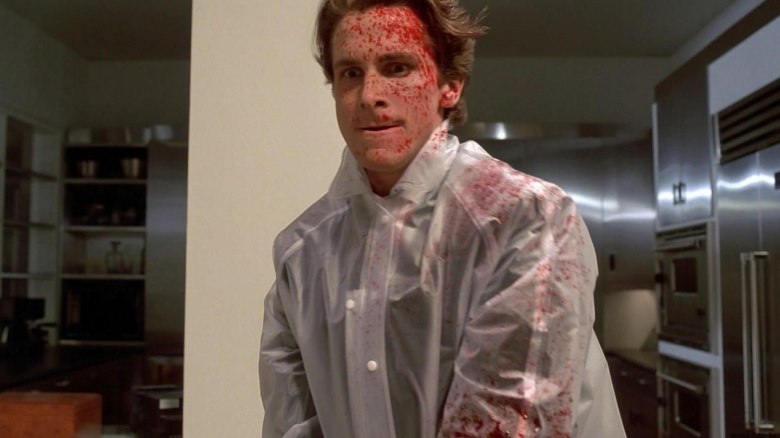 This dark film was a slasher on and off-camera. Director and co-writer Mary Harron picked Christian Bale as her demented Patrick Bateman, but when Lionsgate acquired the film in 1997, it replaced Harron and Bale with Director Oliver Stone and leading man DiCaprio. The coup was "inappropriate," Harron told the Huffington Post in 2014. Leo was coming off the romantic phenomenon Titanic. "To cast someone with a huge fan base among 15-year-old girls felt wrong on many, many levels to me," she said.
The studio forged ahead, but Stone and DiCaprio clashed and the actor reportedly quit in favor of The Beach. Harron and Bale found their way back to the film, which garnered respectable reviews for both upon its release in 2000. As for The Beach, starring DiCaprio as an American backpacker in Thailand, only 15-year-old girls had good things to say about that flick.
Angels and Demons (2009)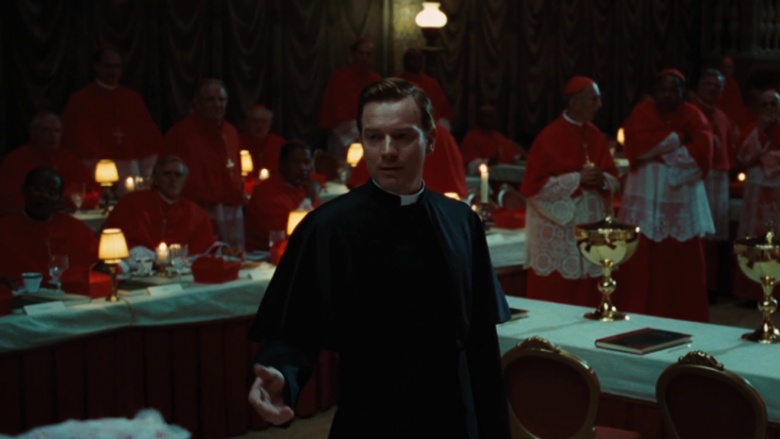 DiCaprio said thanks, but no thanks to the villainous role of Camerlengo Patrick McKenna in this mystery thriller. According to IMDb, the film's star, Tom Hanks, personally invited DiCaprio to join the cast. They'd previously worked together on the well received crime drama Catch Me If You Can (2002). Ewan McGregor ultimately assumed the lead in Angels and Demons, and DiCaprio got on board with his Titanic co-star, Kate Winslet, to work on Revolutionary Road (2008).
Spider-Man (2002)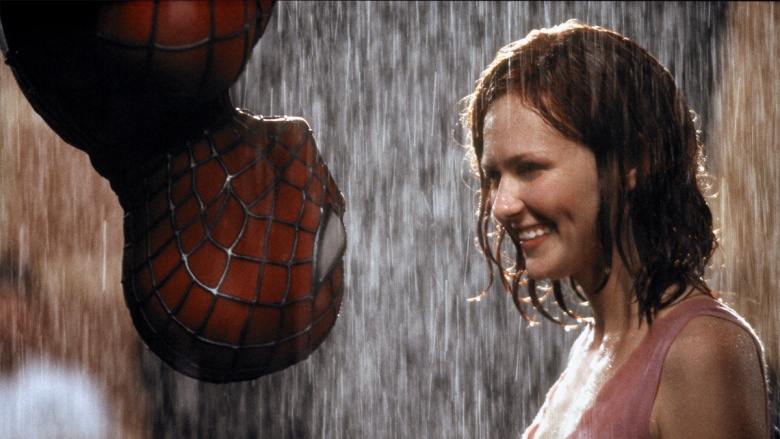 DiCaprio must have spidey sensed this Marvel Comics superhero wasn't the role for him. "I didn't feel ready to put on that suit yet," he told Shortlist. The role of awkward-turned awesome high schooler Peter Parker passed to DiCaprio's long-time pal, Tobey Maguire, who led the Sam Raimi-helmed trilogy alongside Kirsten Dunst as Mary Jane Watson. The franchise netted a fortune at the box office, but we still think DiCaprio was wise to abstain. The afflicted arachnid underwent a reboot in 2012 when The Amazing Spider-Man series was launched, starring a new cast and effectively overshadowing Maguire's work.
Will Leo ever lend his superhuman acting chops to the superhero genre? "You never know," he told Shortlist. "They're getting better and better as far as complex characters in these movies. I haven't yet. But no, I don't rule out anything."
Hocus Pocus (1993)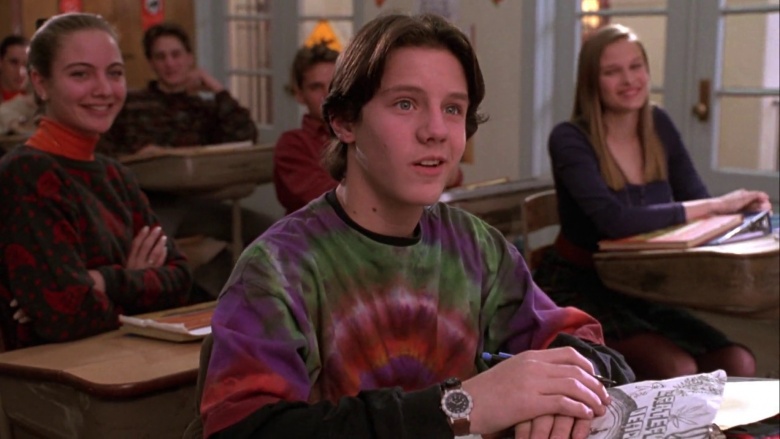 This decline was arguably DiCaprio's boldest and brightest. In the early '90s, he was every bit the newcomer in Hollywood, best known for the movie Critters 3, the TV series Growing Pains, and the soap opera Santa Barbara. Hocus Pocus offered him the chance to play Max Dennison, a kid who inadvertently resurrects three witch sisters, played by seasoned actresses Sarah Jessica Parker, Bette Midler and Kathy Najimy. On paper, the comedy looked like career magic, but DiCaprio turned it down so he could try out for a small indie film called What's Eating Gilbert Grape (1993).
"I don't know where the hell I got the nerve," he told Variety. "You live in an environment where you're influenced by people telling you to make a lot of money and strike while the iron's hot. But if there's one thing I'm very proud of, it's being a young man who was sticking to my guns." Actor Omri Katz assumed the Hocus Pocus gig, and DiCaprio landed the role of Arnie Grape, a developmentally disabled boy cared for by his older brother, Gilbert (Johnny Depp.) DiCaprio's performance earned him his first Oscar nomination, at age 19, for best supporting actor.