Uma Thurman Accuses Harvey Weinstein Of Sexual Assault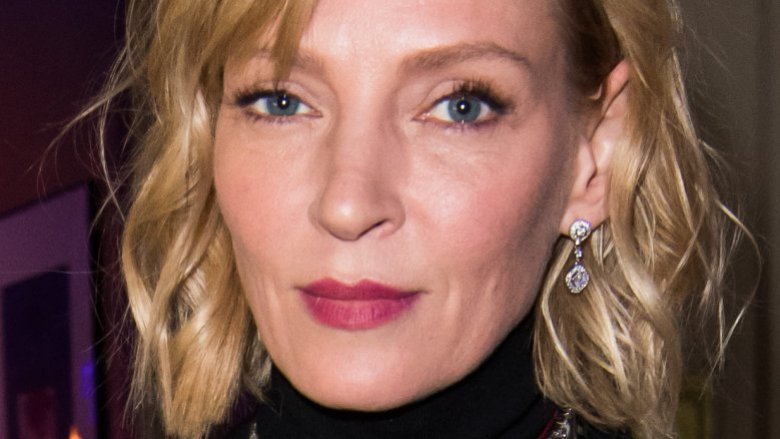 Getty Images
The Kill Bill star is breaking her silence.
During an interview with The New York Times, published on Saturday, Feb. 3, 2018, Uma Thurman came forward with allegations of sexual assault against her former frequent collaborator, disgraced film producer Harvey Weinstein.
The 47-year-old actress first recalled a meeting that took place in Weinstein's hotel room in Paris following the release of 1994's Pulp Fiction. Thurman alleged that Weinstein, who was dressed in his now-infamous bathrobe, acted strangely before telling her to follow him down the hallway into a steam room. 
"It was so hot and I said, 'This is ridiculous, what are you doing?' And he was getting very flustered and mad and he jumped up and ran out," she told the publication. "I didn't feel threatened. I thought he was being super idiosyncratic, like this was your kooky, eccentric uncle."
However, Thurman claimed that Weinstein, 65, later attacked her at the Savoy Hotel in London. "It was such a bat to the head," she said. "He pushed me down. He tried to shove himself on me. He tried to expose himself. He did all kinds of unpleasant things. But he didn't actually put his back into it and force me."
The following day, Thurman said Weinstein sent her a bouquet of yellow roses and a note which read, "You have great instincts." Afterward, Thurman reportedly returned to the hotel and warned him, "If you do what you did to me to other people you will lose your career, your reputation and your family, I promise you." Weinstein reportedly threatened to destroy her career in response.
Thurman also accused director Quentin Tarantino, who previously admitted that he knew about Weinstein's behavior, of forcing her to do a dangerous Kill Bill driving stunt, which resulted in a crash that "screwed-up" her knees and left her neck "permanently damaged."
"The complicated feeling I have about Harvey is how bad I feel about all the women that were attacked after I was," she said. "I am one of the reasons that a young girl would walk into his room alone, the way I did. Quentin used Harvey as the executive producer of Kill Bill, a movie that symbolizes female empowerment. And all these lambs walked into slaughter because they were convinced nobody rises to such a position who would do something illegal to you, but they do."
She added, "I stand as both a person who was subjected to it and a person who was then also part of the cloud cover."
As Nicki Swift previously reported, a shocking New York Times exposé detailed Weinstein's alleged 30-year history of sexual harassment and assault in October 2017. Since then, over 100 women have come forward with sexual abuse and rape claims against the former Miramax co-founder, and multiple other powerful men in Hollywood have been accused of sexual misconduct.
Thurman, who initially declined to comment on the scandal, first hinted at her own claims when she called Weinstein out on Thanksgiving Day. "I am grateful today, to be alive, for all those I love, and for all those who have the courage to stand up for others," she wrote on Instagram, captioning a black-and-white photo of herself in Kill Bill. 
"I said I was angry recently, and I have a few reasons, #metoo, in case you couldn't tell by the look on my face," the actress continued. "I feel it's important to take your time, be fair, be exact, so... Happy Thanksgiving Everyone! (Except you Harvey, and all your wicked conspirators – I'm glad it's going slowly – You don't deserve a bullet) – stay tuned."