The Tragic Death Of Julie And Julia Author Julie Powell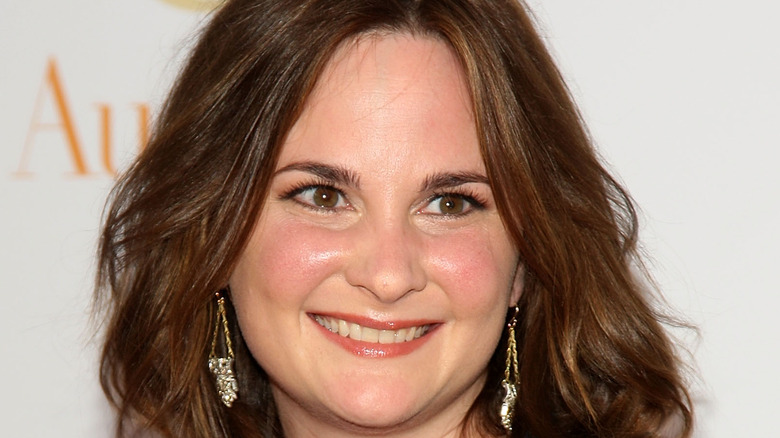 Stephen Lovekin/Getty Images
Author Julie Powell, known for her food blog "The Julie/Julia Project," died on October 26 at the age of 49, per her obituary in The New York Times. Her food blog was the basis for the 2009 film "Julie & Julia" which starred Amy Adams as Powell and Meryl Streep as chef Julia Child. As reported by Decider, Powell began her blog because she was inspired to cook all the recipes featured in Child's cookbook "Mastering the Art of French Cooking, Volume 1."
Powell's blog later drew widespread attention and was published as the book "Julie & Julia: 365 Days, 524 Recipes, 1 Tiny Apartment Kitchen" in 2005, according to Decider. The American author also published the book "Cleaving: A Story of Marriage, Meat and Obsession" in 2009. Per Variety, the second book also focused on Powell's relationship with her husband, including both parties' "extramarital affairs."
The film adaptation of "Julie & Julia" was director Nora Ephron's final film prior to her death, Decider noted.
Julie Powell reportedly died at home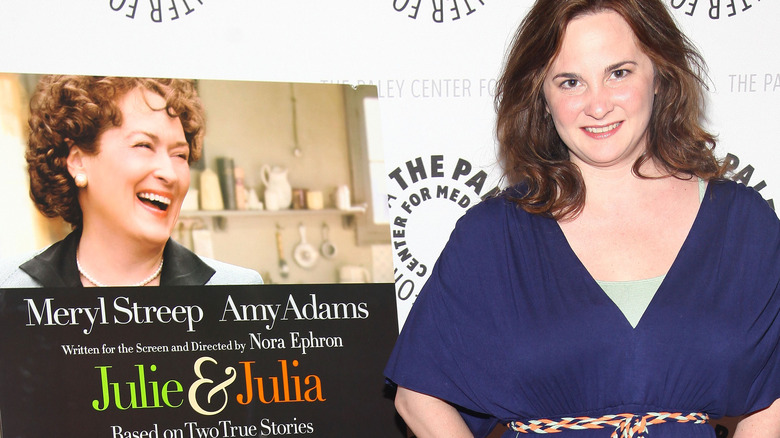 Astrid Stawiarz/Getty Images
According to her obituary in The New York Times, Julie Powell's husband, Eric Powell, reports that the author died at home in Olivebridge, New York, of cardiac arrest on October 26, 2022. Per her obituary, as republished by Variety, Julie was born Julie Foster in Austin, Texas, and held a bachelor's degree from Amherst College. The author is survived by her husband, Eric, as well as by her parents and brother, per The New York Times.
Powell also had an active presence on Twitter, where she wrote from her verified account on October 25, 2022, the day prior to her death, "So I woke up with something that's literally Black Hairy Tongue. People, including my doctor, seem to think it's no big deal, and will go away soon, but it certainly is gross." According to the Mayo Clinic, black hairy tongue is harmless and painless and is caused by dead skin cells on the tongue.