Gisele Bundchen Tells Kids 'We Have To Share' After Tom Brady Loses Super Bowl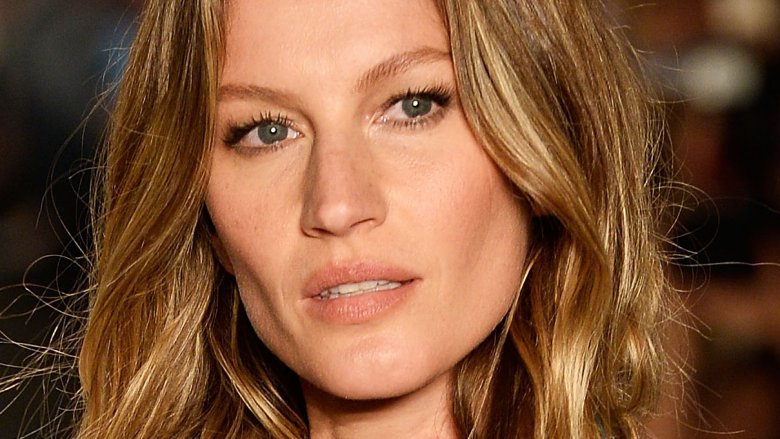 Getty Images
The supermodel had some words of advice for her children this weekend.
After the New England Patriots lost to the Philadelphia Eagles at the Super Bowl on Feb. 4, 2018, Gisele Bündchen apparently had to comfort her children, who were upset that their dad, Tom Brady, had lost. According to USA Today, Bündchen told her kids, 10-year-old John, 8-year-old Benjamin, and 5-year-old Vivian, that the Eagles "haven't won in a million years."
To her daughter, who was reportedly crying as she stated that the Eagles had won, Bündchen said, "Just this time. Daddy won five times. They never won before." Bündchen continued, "Their whole life, they never won a Super Bowl. You have to let someone else win sometimes."
The 37-year-old explained, "Sometimes you have to let other people win," adding, "...We have to share. Sharing is caring."
As CBS News reported, the Philadelphia Eagles beat the New England Patriots with a final score of 41 to 33. It marked the first time ever that the Pennsylvania team was able to take home the coveted Vince Lombardi Trophy.
The New England Patriots had previously won the Super Bowl five times.
The morning after the big game, Bündchen took to Instagram to congratulate the Eagles on their victory. Sharing a photo of herself with her arms around her husband, she wrote, "Congratulations Eagles for winning the Super bowl, what a game that was! Congratulations Patriots for giving your best and to my love, we are incredibly proud of you because we are able to see [everyday] all the commitment, sacrifice and hard work that you have devoted to become the best in what you do. We love you!"