Arielle Kebbel Asks Fans For Help Finding Missing Sister Julia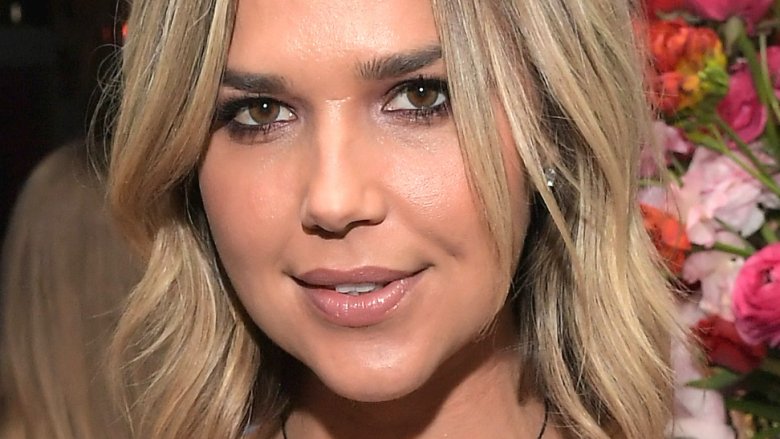 Getty Images
The John Tucker Must Die star is looking for her older sister.
On Saturday, Feb. 3, 2018, actress Arielle Kebbel announced on Twitter that her sister Julia Kebbel has gone missing. Sharing photos of Julia and her dog, Arielle stated that her sister was last seen in California's Silver Lake neighborhood at 11 p.m. on Wednesday, Jan. 31, 2018. Julia had been out walking her chocolate labrador retriever named Cindy.
Arielle noted that Julia is 5'3" and weighs about 105 lbs. Describing her sister's appearance, she stated, "Fair skin. Bleach blonde short hair. She has tattoos on both [forearms]." Arielle, who stars in Fifty Shades Freed, told her followers that if they have any information about Julia's whereabouts to message her on social media or to call 911 (via Instagram).
🚨 ALERT 🚨 My SiSTER JULIA KEBBEL is MISSING. She was last seen in silver lake,walking her chocolate lab,Cindy, at 11 pm wed night. 1/31/18 She is 5'3 Weighs about 105 pounds.Fair skin. Bleach blonde short hair. She has tattoos on both fore arms. DM me/go 2 my insta for more. pic.twitter.com/ggKATOXvWr

— Arielle Kebbel (@ArielleKebbel) February 3, 2018
Arielle continued posting about her sister's disappearance over the weekend, sharing a flyer for people to print out and distribute.
🚨 ALERT 🚨 Updated flyer w/ new contact numbers to call if you know anything about my sister Julia. Pls read, repost print & distribute. She was last seen Wed night in Silver Lake. Thank you all so much for your support. We are so grateful. #bringjuliahome pic.twitter.com/uql2I2Lov0

— Arielle Kebbel (@ArielleKebbel) February 5, 2018
In a statement obtained by People, Arielle said, "My family and I are asking for any and all information that may help in our search for my sister, Julia." The 32-year-old continued, "We are so grateful and touched by the incredible support we have received from everyone. We are hopeful that she is safe and will not stop looking until she is back home with us."
If anyone has any information about Julia, please either reach out to Arielle directly via social media or contact the Los Angeles Police Department's Missing Persons Unit at (213) 996-1800.