The Revealing Role Days Of Our Lives' Robert Scott Wilson Once Played On This Popular Game Show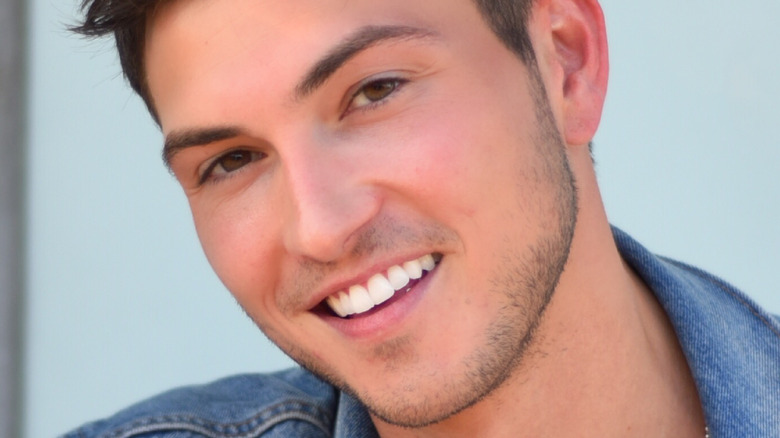 Michael Mattes/Shutterstock
Robert Scott Wilson is one of the hottest names in soap operas. The Massachusetts native moved to Los Angeles in 2010 and originally pursued a modeling career, even working for Ford Models, per Soaps. Wilson later landed a role on the online reboot of "All My Children," where he stepped into the character of Pete Cortlandt. Pete was the son of Palmer and Opal Cortlandt, who was sent to boarding school for his out-of-control behavior and later moved to Switzerland.
In 2013, Pete returned to Pine Valley with Wilson in the role. Pete revealed that he was only passing through to visit his mother, but Opal tried to convince him to stay in town to help resurrect their business Cortlandt Electronics, per Soap Central. Pete soon met a woman named Celia Fitzgerald (Jordan Lane Price), and the two began a relationship. Later, when Pete's high school crush, Colby Chandler (Brooke Newton), returned to town, a love triangle ensued when Pete was revealed to have feelings for both of them. However, it was Celia that ultimately had Pete's heart.
Wilson's role as Pete introduced him into the world of soap operas, and he would later become a huge fan-favorite as Ben Weston on "Days of Our Lives."
Robert Scott Wilson wowed Days of Our Lives fans as Ben Weston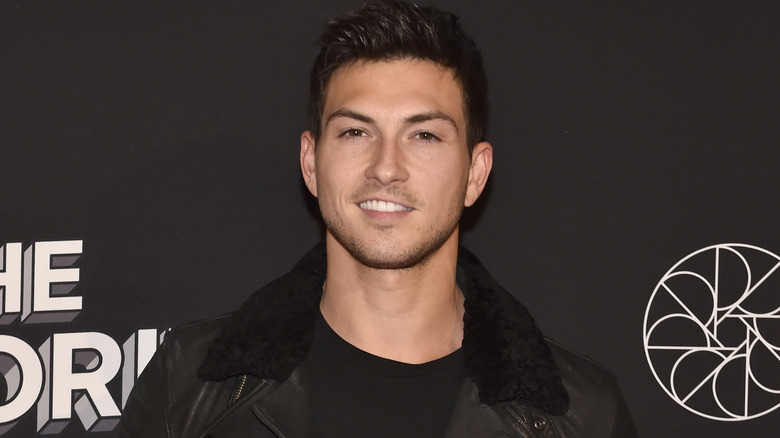 David Becker/Getty Images
"Days of Our Lives" viewers saw Ben Weston undergo a major transformation when Robert Scott Wilson took over the role. When the character first arrived in Salem, he was introduced as Jordan Ridgeway's unstable brother (via Soap Central). Ben then started dating Abigail Deveraux (then Kate Mansi) and began to show signs of mental health and anger issues. However, the worst was yet to come, as Ben was later revealed to be the murderer known as The Necktie Killer, who strangled Serena Mason, Paige Larsen, and Will Horton, per Soaps in Depth. 
After being arrested and getting psychiatric treatment, Ben returned to Salem. However, the citizens of the fictional midwestern town were not happy to see him. Ben ultimately decided to leave town, but his plans changed when he met Ciara Brady (Victoria Konefal). Ben saved Ciara after a motorcycle accident and nursed her back to health. The two formed a friendship, and sparks immediately began to fly. Eventually, Ben and Ciara became one of Salem's hottest couples. The pair eventually tied the knot and welcomed a son before leaving Salem to sail around the world with their bundle of joy. 
However, Wilson wasn't away from the sudser for long as the actor transitioned into the role of Alex Kiriakis soon after Ben's departure. While Wilson's best-known role may be on "Days of Our Lives," he also made a name for himself as a model on "The Price Is Right."
Robert Scott Wilson was the first male model on The Price Is Right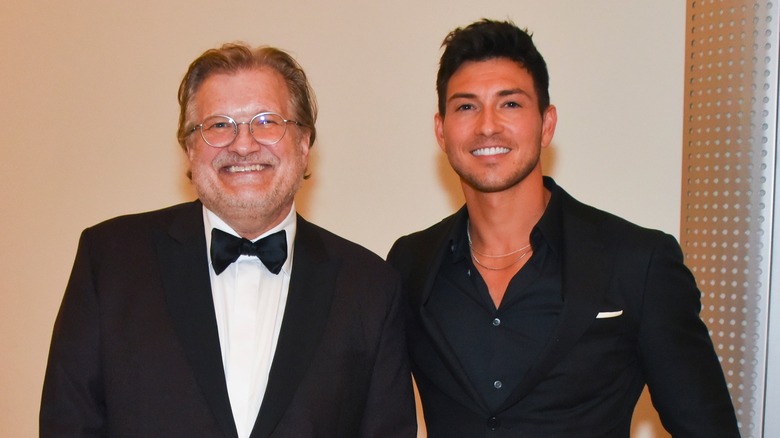 Michael Mattes/Shutterstock
Robert Scott Wilson made history in 2012 when he was hired as the first-ever male model on "The Price Is Right" (via People). After 40 years on the air, the popular game show held a search for its first male model, and Wilson won the part. According to BestLife, Wilson had always been a huge fan of the show and, as a child, would fake being sick so that he could stay home from school and watch it.
Wilson caught the eye of many with his good looks and dazzling smile as he modeled in everything from suits to swim trunks. In 2014, the actor decided to leave the game show behind to focus on his "Days of Our Lives" role. However, he opened the door for other male models to appear on the game show. After announcing his departure, Wilson appeared on the web series "Male Model Search," where he mentored hopefuls looking to replace him (via Soap Opera Network).
"I had such an amazing experience with that," Wilson said of mentoring other young models. "It opened up doors. What I do as a career is completely different from what I did on 'The Price is Right,' it was just an amazing opportunity," he added. Fans are certainly thankful to the iconic game show for giving Wilson his first big break, which ultimately led him to "Days of Our Lives."