Kevin Hart Warns Kids Not To Drink After Drunkenly Saying F-Word On Live TV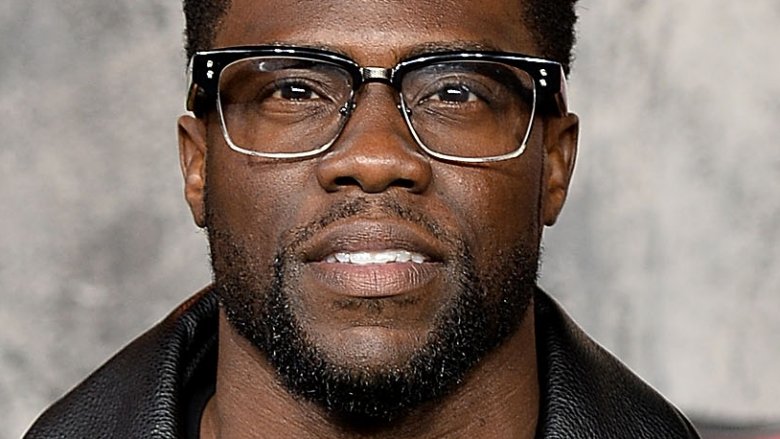 Getty Images
The comedian may have celebrated a little too hard after the Eagles won the Super Bowl.
On Sunday, Feb. 4, 2018, Kevin Hart made an appearance on NFL GameDay Prime after the big football game, interrupting an interview with the Philadelphia Eagles' Fletcher Cox. While commenting on the team's big win, Hart, who'd previously been stopped as he tried to go on stage where the Vince Lombardi Trophy was being presented, confessed, "I've been drinkin', I'm on cloud nine. I started the celebration early," noting that the Eagles' victory "was supposed to happen."
But Hart, in his drunken state, also let out an expletive, saying the F-word live on the air. As seen in footage of the flub, Hart, who'd been flapping his arms like a bird, set his microphone down immediately after saying the curse word and jokingly got ushered off stage.
Little longer version of Kevin Hart getting denied, lol pic.twitter.com/XIHEcdGuQS

— ⓂarcusD (@_MarcusD2_) February 5, 2018
Later on Instagram, Hart responded to the media attention surrounding his appearance on NFL GameDay Prime and his attempt to get close to the Lombardi trophy. In an expletive-filled video, he said, "To all the kids out there, I just wanna say don't drink."
"You know, when alcohol is in your system, you do dumb stuff. Me trying to go on stage with the trophy definitely in the top two stupidest things I've ever done, but who cares? The Eagles won the Super Bowl," Hart continued. "Yeah, I'm still a little tipsy, but the world can kiss my a**."
In the hashtags of his post, Hart noted that his wife, Eniko Parrish, had tried to stop him from going on stage, but, he said, he was caught up in the moment.