Why Days Of Our Lives' Casey Moss Once Spent Time In Jail
Michael Tullberg/Getty Images
Soap opera fans have become accustomed to seeing a high level of drama on their favorite shows. The characters are often seen suffering from health issues, dealing with romantic entanglements, struggling with grief, and so much more. However, there are times that the drama bleeds over into the actors' personal lives. In fact, many current and former soap stars have actually been arrested in real life. 
Former "As the World Turns" and "Vampire Diaries" actor Zach Roerig was arrested for DUI in 2020, while "All My Children" alum Aiden Turner was arrested for domestic violence in 2013 (via Soaps). Meanwhile, former "One Life to Live" actress Jessica Morris dealt with assault charges in 2019, and "Another World" actress Jensen Buchanan was arrested in 2016 for driving under the influence.
"Days of Our Lives" has also had its share of real-life arrests among the cast. In 2019, Tyler Christopher, who previously played Stefan DiMera, was busted for public intoxication. Actor Freddie Smith (ex-Sonny Kiriakis) was arrested for a DUI accident that left his now-wife, Alyssa Tabit, in critical condition in 2014. However, they aren't the only former Salemites to deal with legal issues. Actor Casey Moss, who previously played JJ Deveraux on the show, has also spent time behind bars.
Casey Moss is no stranger to drama on Days of Our Lives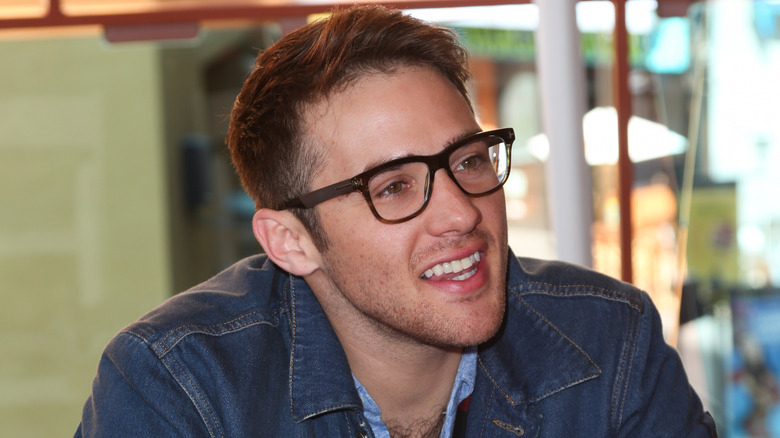 Paul Archuleta/Getty Images
Casey Moss is best known for his role as JJ Deveraux on "Days of Our Lives." The legacy character is the son of supercouple Jennifer Horton and Jack Deveraux and has been through a lot of ups and downs over the years. JJ returned to Salem as an older teenager struggling with family issues and drug problems (via Soap Central). He was on a dark path but eventually cleaned himself up. He began dating a girl named Paige Larsen (True O'Brien), but he couldn't keep himself out of trouble and caused chaos in the relationship when he had an affair with Paige's mother, Eve Donovan (Kassie DePaiva). Sadly, JJ and Paige never really had the chance to make things right, as she was murdered by The Necktie Killer Ben Weston.
JJ moved on to date other women, such as Lani Price (Sal Stowers) and Gabi Hernandez (Camila Banus). He also struggled with mental health issues after accidentally shooting Theo Carver (then Kyler Pettis). Eventually, JJ met and fell hard for Haley Chen (Thia Megia). However, tragedy struck again when Haley died after falling down a flight of stairs. JJ relapsed on drugs and, after getting sober yet again, decided to leave Salem for a fresh start, per Soaps in Depth.
In reality, Moss' own life hasn't been quite as dramatic as his on-screen counterpart, but he has dealt with some legal issues in the past, including a 2015 arrest for assault and disorderly conduct.
Casey Moss was arrested in 2015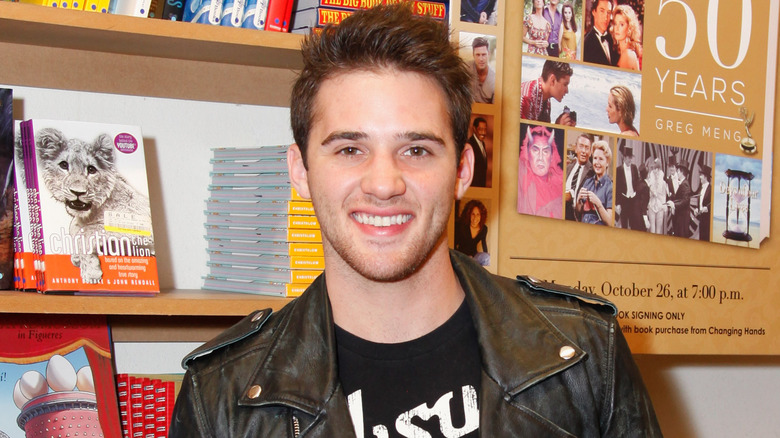 Mike Moore/Getty Images
On October 26, 2015, Casey Moss was arrested in Phoenix, Arizona. The young actor allegedly tried to punch a bartender at a hotel bar when he refused to serve him another drink, per Us Weekly. Police were called to the bar after the incident when the then-21-year-old Moss reportedly lost his cool. Friends allegedly tried to hold Moss back during the altercation but were unsuccessful. The "Days of Our Lives" star broke free and shoved a fellow patron before tackling the bouncer.
In 2016, Moss opened up about his arrest, revealing that the incident helped him to change his life. "I had an awakening, and I never realized how important true friends and family are, to be completely honest," the actor told Soap Central. "It's great to have a job and to get paid to do what we do, but to have a good girlfriend and [friends], that's what's truly important. The best thing you can do is learn from it and not mess up what you have and grow from it instead of feeling bad about it. You can't sit there and beat yourself up for too long," he added.
Currently, Moss still makes sporadic appearances on "Days of Our Lives" and is newly engaged to his longtime love, former co-star True O'Brien, according to Soaps in Depth. It seems that Moss has moved on from his arrest and is happily planning his future.