Montel Williams Has A Rocky Relationship With His Kids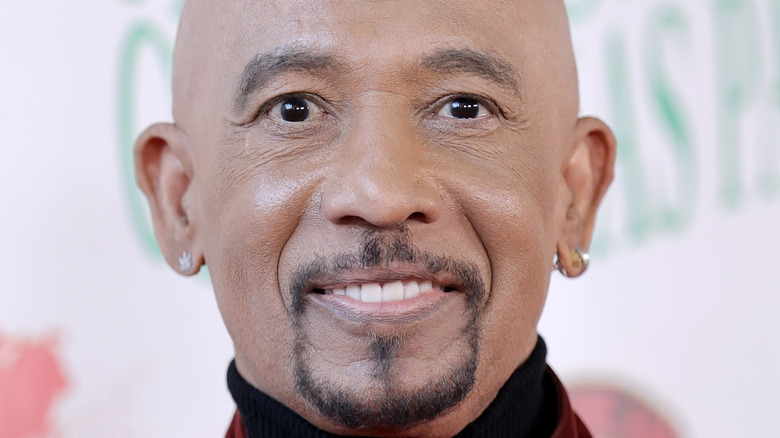 Amy Sussman/Getty Images
In his heyday, Montel Williams was a talk show titan. He was the anti-Jerry Springer, focusing more on serious and thought-provoking issues rather than the tawdry topics covered by Springer. "The Montel Williams Show" was "spontaneous and always challenging," according to TV taping. Williams focused on fixing issues that affected both families and children. Thus, the show's premise involved a bit of irony, given William's own rocky relationships. 
Still, it was a huge success. Per IMDb, "The Montel Williams Show" ran for 17 seasons before production finally wrapped up in 2009, garnering two Genesis Awards and a Daytime Emmy during its run. "I can't say thank you enough to those who've welcomed me into their homes for the past seventeen years. It has been both an honor and a joy," Williams announced in a statement (via People).
Williams sat down with "Today" in 2017 to discuss his "groundbreaking" TV series. "There are ways of getting messages across; we're doing it with the talk show," Williams said in an interview with NBC News. "Today" notes that Williams was the first Black man to host a nationally syndicated daytime show. He used his celebrity platform to engage and share motivational speeches with children at the peak of his success. However, his relationship with his own children was anything but perfect. 
Montel Williams was like a stranger to his son and third daughter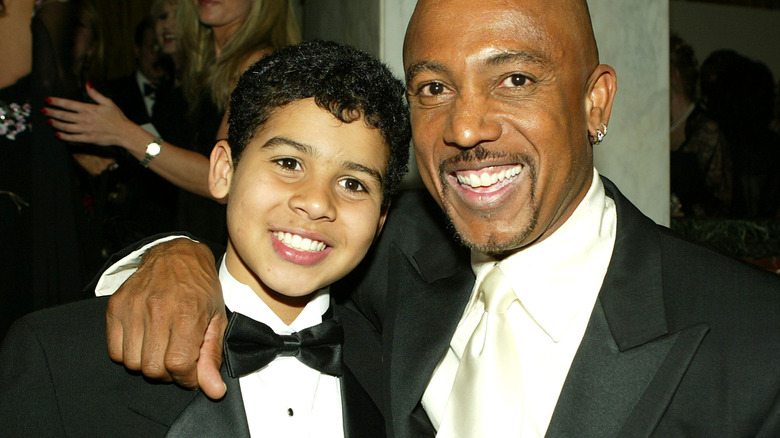 Kevin Winter/Getty Images
Montel Williams always had an eye for the ladies. The famous talk show host briefly dated Kamala Harris and has married three times. According to Us Weekly, he has four children, Ashley and Maressa Williams with his first wife, and son Montel Jr. and daughter Wyntergrace Williams with his second. In 2007, he added a third wife to the pack after tying the knot with Tara Flower.
Montel stepped away from his youngest children's lives while embroiled in a decade-long custody battle with their mom. "My dad is now like a stranger," Wyntergrace told Daily News in 2010. "Everyone knows him as a great guy, but he's not making the best choices as a parent." She revealed that she had only seen her father four times in five years. Montel Jr. only saw him three times throughout two and a half years, despite the talk show host living just 40 miles away. 
Meanwhile, Wyntergrace claimed it "was a disaster" when the then-teen invited her father to attend one of her therapy sessions, "He walked in already mad," Wyntergrace told the Daily News. "He said he thought we were going to dinner, but my e-mail clearly said we were going to see my therapist." She claimed Montel was so angry that he "yelled" at her. "It was intimidating," she admitted.
Montel Williams is slowly rebuilding his relationship with his kids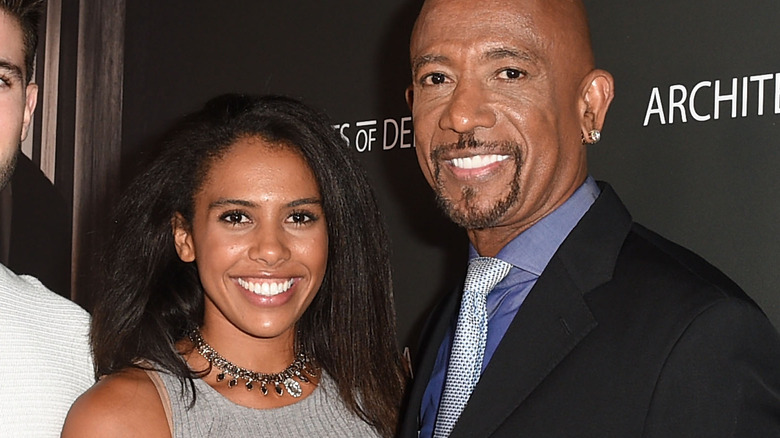 Joshua Blanchard/Getty Images
Montel Williams may have been an absentee father to Montel Jr. and Wyntergrace Williams. Still, he was far from a deadbeat dad. According to Daily News, despite being emotionally unavailable to the two, he still paid $18,700 monthly in child support. "He's not making the best choices as a parent," Montel Jr. said. "I eat every night. I'm comfortable, but I can't say I have him as a father." He claimed Montel had made the "choice" not to be in his their lives.
Thankfully, it appears Montel's life today includes a growing relationship with his estranged son and daughter. Wyntergrace and Montel Jr. began popping up on their dad's Instagram feed around the mid-2010s. Wyntergrace joined her dad and stepmom on vacation in July 2015. "With my wonderful wife Tara and my beautiful youngest daughter Wyntergrace in Greece," Montel captioned a photo of the three smiling.
Meanwhile, Montel Jr. is carving out a career for himself as a mixed martial artist, and by all accounts, he's slaying it. The Athletic reports that he still doesn't speak with his dad too often. However, Montel, who used to box in the military, is his son's biggest cheerleader and fan. He regularly posts about his son's successes. "Congrats to my son, Montel Jr., for winning his first pro MMA fight last night," Montel captioned a pic in 2016.