Frasier Star John Mahoney Dead At 77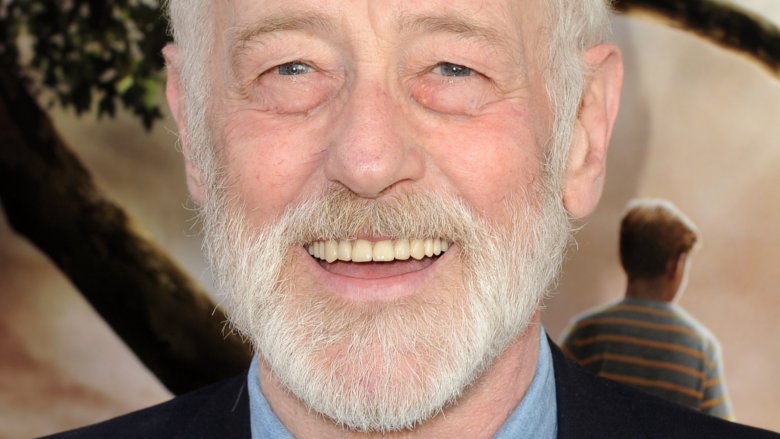 Getty Images
The beloved actor has sadly passed away.
On Monday, Feb. 5, 2018, TMZ reported that John Mahoney, best known for playing Frasier and Niles' ex-detective dad Martin Crane on Frasier, died on Sunday, Feb. 4. He was 77 years old. 
According to the British-born actor's publicist, Mahoney died while in hospice care in Chicago.
After the news broke, casting director Jeff Greenberg took to Twitter to pay tribute to the late actor. "The great John Mahoney passed away today at age 77," he captioned a photo of himself surrounded by the cast of Frasier on set. "I've not known a kinder man nor more brilliant actor. We were all blessed to have spent 11 glorious years together."
With a career spanning over thirty years, Mahoney appeared in a number of movies, such as American President, Eight Men Out, and Say Anything. Most recently, he had a recurring role as Betty White's love interest on Hot in Cleveland, on which his former Frasier costar, Jane Leeves, starred. 
For his work on the hit '90s sitcom, Mahoney received two Emmy nominations and two Golden Globe nominations and was awarded a SAG Award in 2000. He also won a Tony Award in 1986 for Best Featured Actor in a Play for his work in The House of Blue Leaves.
After Frasier wrapped in 2004, he pursued a quieter life and returned to the theater, working mainly in Chicago. "I cherish my privacy. It is quiet here," Mahoney told the Chicago Tribune in 1996. "I get bored out of my mind in L.A. It's such an industry town. Here I have old friends who aren't in the business."
Our thoughts are with Mahoney's loved ones during this difficult time.