Who Is Mama June's New Boyfriend?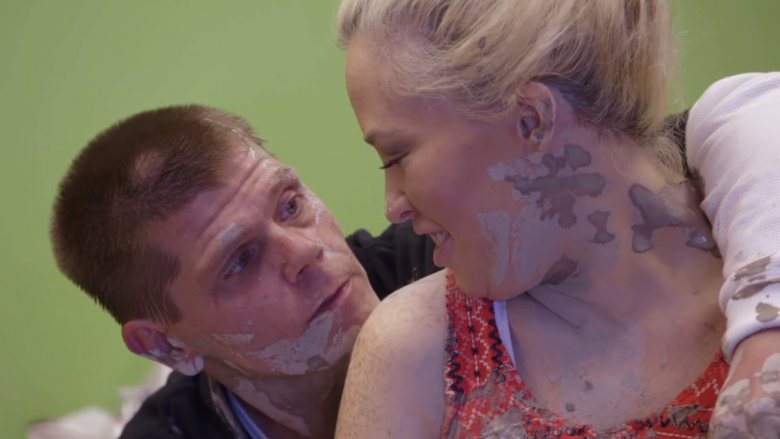 June Shannon — better known as Mama June — garnered reality TV fame as the mom to the outspoken and witty pageant princess Alana "Honey Boo Boo" Thompson on TLC's Toddlers & Tiaras. After proving to be a ratings goldmine, Honey Boo Boo got her own spin-off series in 2012 called Here Comes Honey Boo Boo, with Mama June and the rest of the family in tow. A commitment ceremony between Mama June and Alana's father, Sugar Bear, soon followed in 2013, but their relationship crashed and burned in 2014.
After Here Comes Honey Boo Boo's scandalous cancellation, that seemed like the last we'd see of Mama June and the rest of the crew. But reality TV came knocking once again in 2017 when WE tv offered Mama June her own series, called Mama June: From Not to Hot. The show followed the mother of four as she shed 300 pounds after undergoing gastric sleeve surgery. And during that time, Mama June found new love with a mystery man who entered her life. His name is Geno Doak, and we have all the juicy details about him.
He's a former flame
One of the reasons why Mama June and Doak look so comfortable together on screen is because they have history together. According to RadarOnline, this isn't the first time they've dated. In fact, they first met in late-2015, but they ended up putting their relationship on ice soon thereafter. In 2017, the stars realigned a second time around, and the former flames were able to rekindle their budding romance.
He runs a home remodeling company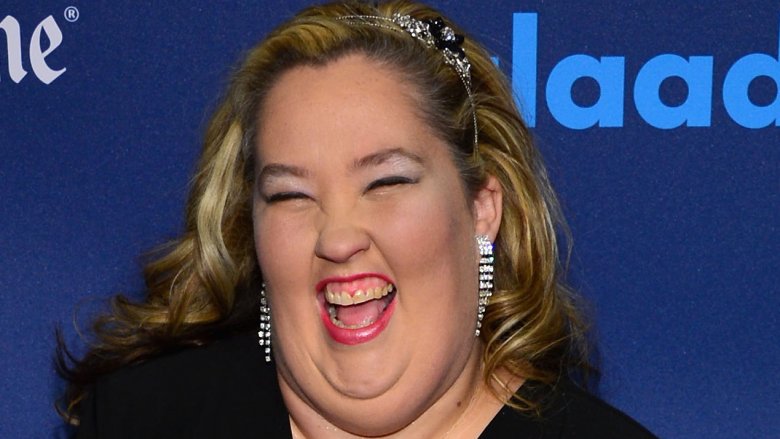 Getty Images
Mama June has managed to make a living by appearing on various reality shows, including a 2015 appearance on WE tv's Marriage Boot Camp: Reality Stars, in which she attempted to reconcile with her then-estranged lover, Sugar Bear. And as for Doak, he has made appearances on Mama June: From Not to Hot, but when it comes to making a living, he has a regular 9-5 job to pay the bills. Celebuzz revealed the Georgia-native runs a home remodeling company called G & J Home Improvements. He also did some work on Mama June's home after they first met in 2015.
He threw shade at Sugar Bear
Doak may be new to reality TV, but he's quickly learned how to throw shade and recite the type of comical one-liners that leave viewers in stitches. During an episode of Mama June: From Not to Hot, Mama June was venting to Doak about her daughter Pumpkin's pregnancy, and how her fiancé, Josh Efird, would be able to support the baby. "I told him he needs to get a better job if he's going to support my grandchild," she said.
While venting her concerns, Doak seemed quite optimistic that Mama June and Efird would be able to bury the hatchet and make peace one day. But he took a dig at Mama June's ex, Sugar Bear, in the process. "June and Josh get along about as well, I'd say, [as] maybe Sugar Bear and toothpaste," he joked, "but it will get better once the baby comes — as long as it don't look like Josh." Burn!
He had no idea she was a reality star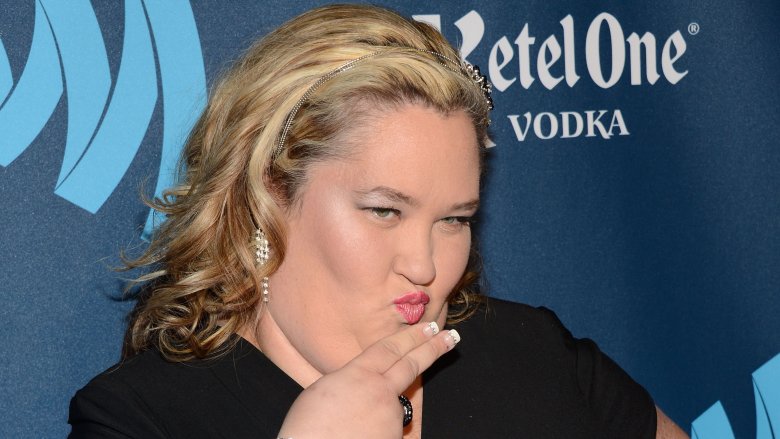 Getty Images
Everyone with access to a TV and a computer knows exactly who Mama June is, so it's quite surprising that Doak was apparently unaware of her reality TV superstardom at the beginning of their relationship.
In an interview with Us Weekly, Mama June said when she and Doak first met, he was clueless about who she was. "His kids knew, but he didn't," she explained. "I was like, 'Did you live underneath a rock?' He was like, 'No.' He just doesn't watch reality TV. I mean, you know, he does now watch the show, but he doesn't care two cents less about the cameras."
It turned out to be a good thing that Doak was unfamiliar with how she made a living, because it made the mother of four realize he loved her for who she was — and not because of her celebrity status. For those who think Doak is in it just for the money, Mama June shut the speculation down by saying: "He makes very good money. He does remodeling and construction work, so he makes good money himself."
They met through her sister and her boyfriend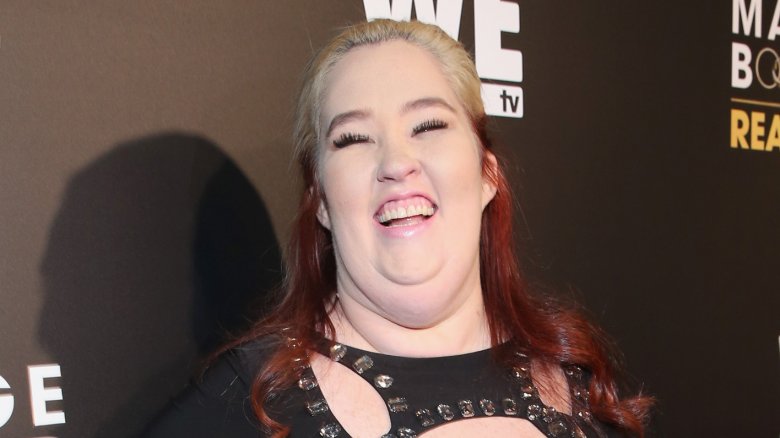 Getty Images
During an interview with ET, the reality star opened up a little bit more about her mystery beau and revealed how they first became acquainted with each other. "We met through my sister and her boyfriend," the reality queen said. "We all hang out in the same circle. We all knew each other from back in the day."
On an episode of her hit TV show (via Us Weekly), Mama June said Doak was the "first guy" she had dated since she dropped a ton of weight. It took her awhile to fully trust him because of her failed relationships in the past, but thankfully, things seem to be going swimmingly for the smitten twosome. 
He stood by her during health scares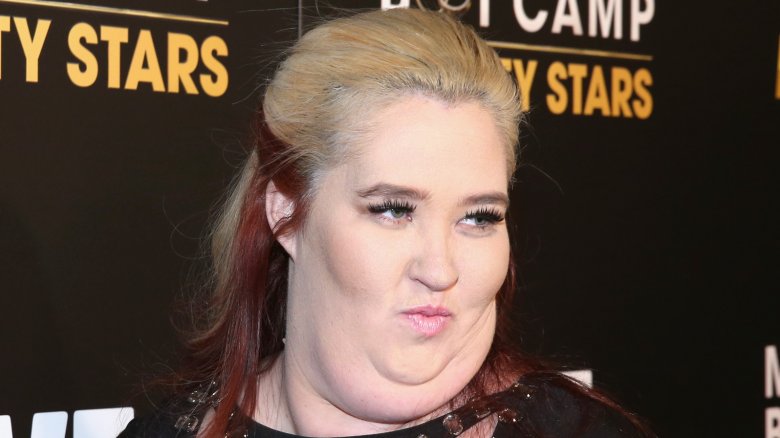 Getty Images
After weighing 460 pounds, Mama June was able to hit her lowest weight of 160 pounds. But her battle to keep the weight off and remain healthy hasn't always been easy. While speaking to ET, Mama June opened up about the health scares that landed her in the hospital in 2017. "I've been through hell and back the last few months. I've been through a lot within the last year. I don't wanna give away too much, but it's been crazy," she said while teasing viewers that they would have to watch season 2 of her show to get the full deets on her medical crisis.  
One thing she did reveal was the person who was by her side through it all. "He is here for the right reasons. He doesn't care if I'm big or small," she said about Doak in another interview with ET. "He has been [with me] while I've been sick. I told him, 'Look, you don't have to deal with this. We haven't been together long. If you want to walk away, you can.' And he didn't."
It really sounds like Doak is 100 percent committed...in sickness and in health.
Honey Boo Boo approves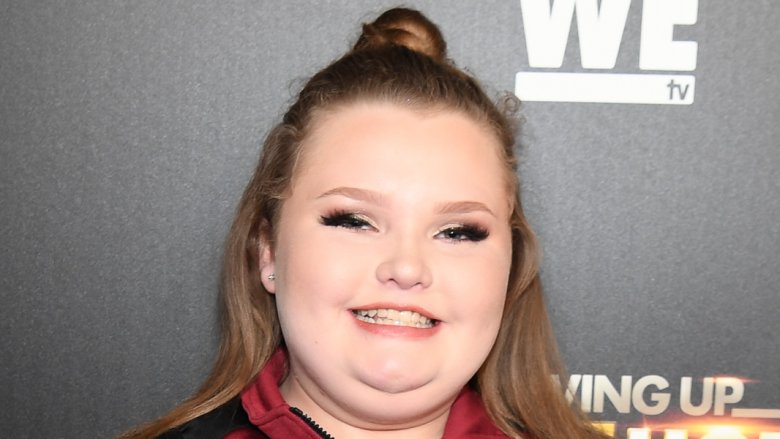 Getty Images
Viewers who've watched Honey Boo Boo grow up on TV know that it takes a lot to win over the rambunctious reality princess. But surprisingly, Doak has done and said all the right things to get the young beauty's stamp of approval. In an interview with Us Weekly, Honey Boo Boo revealed: "I'm very proud that Mama got with him because she smiles if you say anything about him. I'm like, 'Mama has been so happy!'"
He restored her faith in men
After a series of failed relationships, including accusations that her ex, Sugar Bear, was "very emotionally and physically abusive," it appears that Mama June may have finally found The One. While speaking with E! News, the reality star gushed about her new boo and how he had made a positive impact not only in her life, but in the lives of her daughters, too. "He actually restored my faith and the girls' faith in men. It's the little things...he is above and beyond anything that I could ever expect," she said.
He used foul language to describe what he loved about her
When Doak was finally introduced as Mama June's new boyfriend on an episode of her reality TV show, he did a sit-down interview in front of the show's cameras and was asked what he liked about her. Using some colorful language, Doak said his favorite thing about Mama June was that "she's a real m**********r." He followed that up by pouring out his heart, saying he loved her, and "what you see is what you get" when dealing with the mom of four.
We could think of a bunch of other redeeming qualities that could be used to describe Mama June, but something tells us she isn't too concerned about Doak's potty mouth. In a tweet she posted in January 2018, Mama June expressed her feelings for her new boyfriend in a similar manner after he made his debut on her show by saying: "Yes I love that mother f****r to death." 
He buys her candles to cheer her up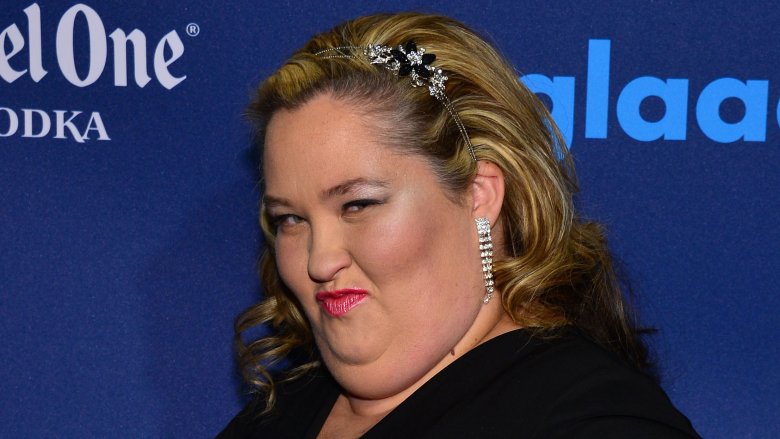 Getty Images
Before revealing Doak's identity, Mama June spilled the tea about the lengths he would go to just to make her smile. "If I'm having a bad day, he will go get a candle," she said to Us Weekly. "It's been a good, probably, 15 years since I've been happy. He's one of a kind I have to say." Honey Boo Boo chimed in and revealed he buys the candles from Walmart, and there's no doubt Mama June is a fan of his kind gestures. 
Did he already propose?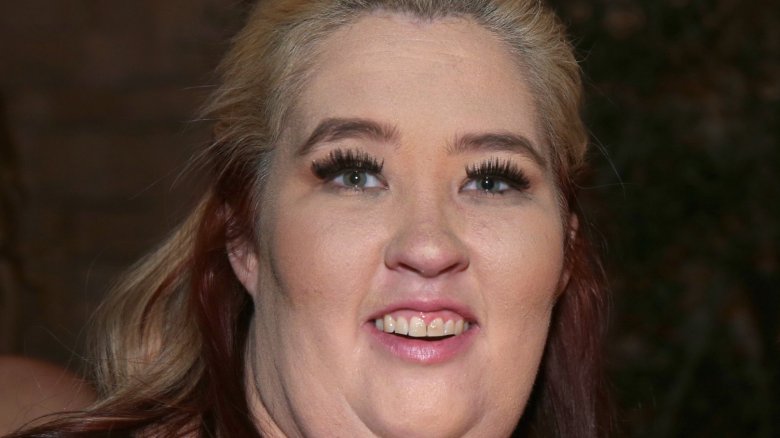 Getty Images
On January 4, 2018, Mama June showed up to the Us Weekly offices while wearing some major bling on her ring finger. But she played coy about the sparkly jewelry, and the publication revealed she wasn't officially engaged to her new boyfriend at that time.
Considering how private she was about her new boyfriend prior to exposing his identity, we wouldn't be surprised if she were keeping the engagement news a secret so she could make the big announcement on an episode of her reality show!
He's with her 24 hours a day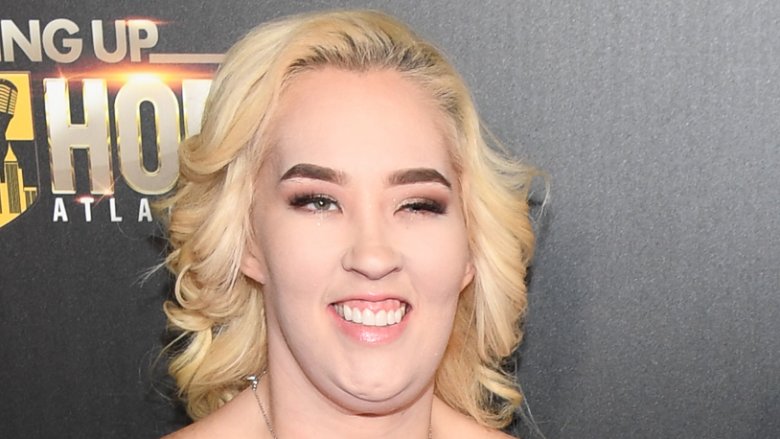 Getty Images
Things are moving at full speed for the infatuated couple, and Doak has since become a permanent fixture in Mama June's life. "He's my rock and my best friend," she told People. "We're together 24 hours a day."
Being under the same roof doesn't always work out for some couples, but Mama June and Doak are content with basking in each other's presence non-stop. "I mean it's kind of weird that we don't really have to do anything," she raved about their romance. "We can just chill at the house, or chill with the kids, or just go to the store."
She isn't against marrying him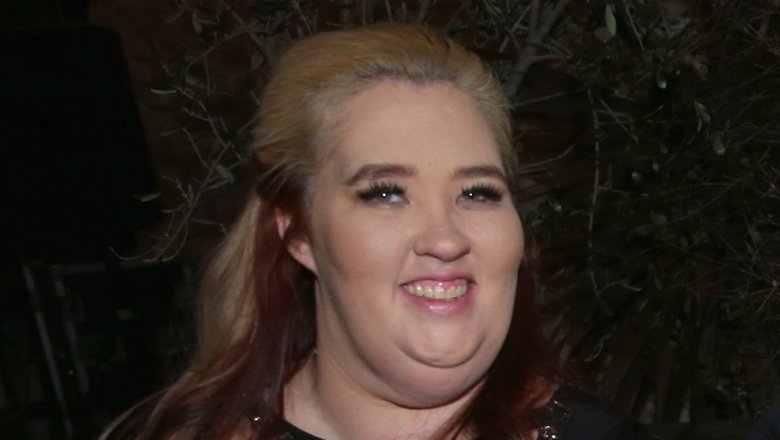 Getty Images
Mama June didn't hesitate to participate in a commitment ceremony with her ex-lover Sugar Bear, and she isn't opposed to walking down the aisle in the near future. While speaking with Life & Style, she hinted that she may be ready to finally get married by saying: "For the first time in my life, I would say the [m-word] and Mama June in the same sentence." 
But not so fast! For those of you who are looking forward to a made-for-TV-wedding special, Mama June doesn't necessarily see the need to legalize her relationship. "But a piece of paper isn't going to change my love for him and it wouldn't, ever," she explained. "Nowadays, you don't have to get married to show that you love somebody. A piece of paper doesn't show that." 
He's a father of four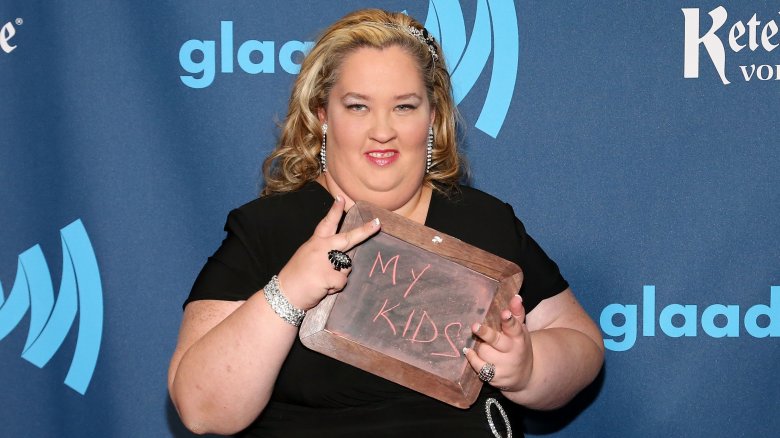 Getty Images
Part of the reason they get along so well is because they have a lot in common, such as their children from previous relationships. Doak has four kids of his own, according to E! News, and in combination with Mama June's four daughters, it looks like they could really be a modern day Brady Bunch! "We're always with the kids," she told Us Weekly. "There's eight between us." And when the cameras turn off, they're all as normal as can be. Mama June explained: "Outside of this [show], we are a very normal, everyday crazy bunch."
Will there be a spin-off series featuring the blended family in the near future? We'll have to wait and see, but for now, viewers are just ecstatic that Mama June has found real love with a man who appears to be with her for all the right reasons.