What Happened To Prince Harry's Ex, Chelsy Davy?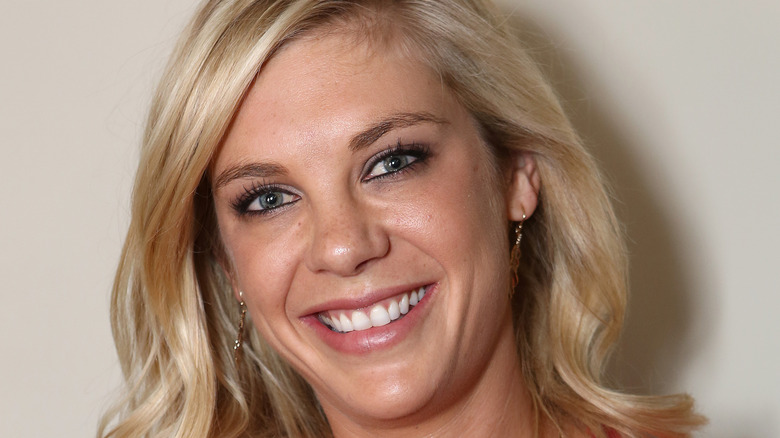 David M. Benett/Getty Images
Before Meghan Markle, there was Chelsy Davy. The Zimbabwean jewelry designer and former lawyer first started dating Prince Harry in 2004, per People, after meeting in Africa when Harry took a break after graduating before joining the military. Like Catherine, Princess of Wales, and William, Prince of Wales, Davy and Harry broke up a few times while dating. The first time occurred in 2009, but they got back together near the end of 2009. Davy and Harry split again in 2010 and got back together, but seemed to lose momentum with each break up.
Davy had concerns about the intense scrutiny and the constant publicity that came with a royal relationship. It was actually Kate Middleton and Prince William's wedding that solidified Davy's decision that Harry wasn't the right man for her — not because of who he was as a person but because of how intense a royal life would be. "According to a friend, [Davy] told Harry that she could never make the sacrifices she had witnessed Kate making, particularly when it came to molding her life around the unremitting attention of the press," Robert Lacey wrote in his book, "Battle of Brothers," (via The Mirror). So that was the end of that relationship. But Davy has gone on to have a full life, including a relationship, after Harry.
Chelsy Davy got married without the media knowing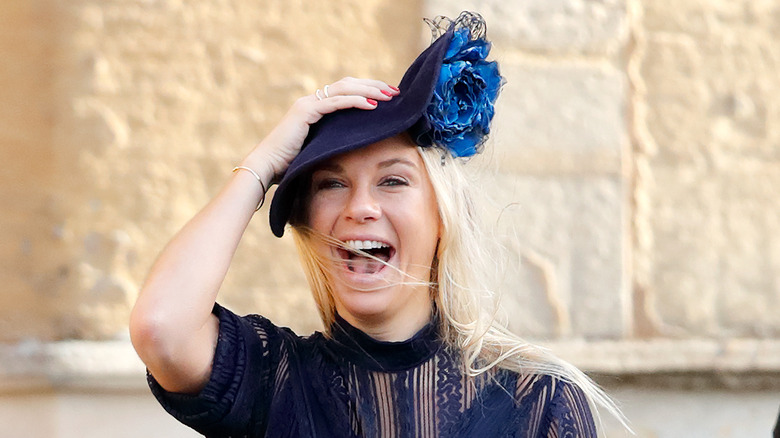 Max Mumby/indigo/Getty Images
Completely out of the spotlight and away from any media attention, Chelsy Davy married Sam Cutmore-Scott in May 2022, according to the Daily Mail. "They are married," writer Richard Eden wrote. "Very few people knew about the wedding." While neither Davy nor Cutmore-Scott have outright said so, insiders told Eden that Davy is now wearing a wedding band in addition to her engagement ring.
Things have been in the works for a while. "There is someone, and I am quite taken by this one. But it's very new, and I don't want to say too much," Davy told Tatler in February 2020. In the same interview, Davy was asked about Prince Harry and Meghan Markle, who were already making waves. "I would really rather not say anything about Harry and Meghan," she responded. Her husband, Cutmore-Scott, works as a hotelier for his parent's company, Bijou Collection, per his LinkedIn profile. Interestingly, he attended Eton College at the same time as Prince Harry; Cutmore-Scott was one year ahead of the prince.
Chelsy Davy became a mother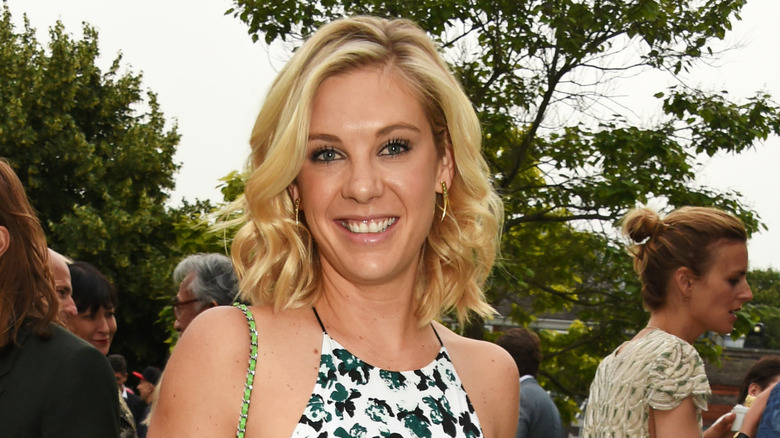 David M. Benett/Getty Images
Chelsy Davy and Sam Cutmore-Scott welcomed a son they named Leo in January 2022, according to Tatler. She shared a photo of herself with her son on Instagram on October 26, 2022. Of course, true to Davy's dislike of media exposure, she and her son are far away from the camera, and he is facing away from the viewer.
Davy and Cutmore-Scott now live in London, per Tatler, and she owns a small business as well, an African jewelry brand called Aya. The website notes that Davy studied gemology at the Gemological Institute of America, and her brand specializes in gemstones from Africa. The website also notes the gemstones are harvested ethically and the land is preserved. Additionally, Aya practices philanthropy in Africa through the foundations Mabel and The Zambezi Wildlife Trust. Mabel provides feminine hygiene for women and girls, and the trust focuses on protecting the wildlife, especially where tourism impacts those ecosystems. It sounds like Davy has her priorities in line!