Katy Perry Opens Up About Letting Go Of 'Childhood Trauma'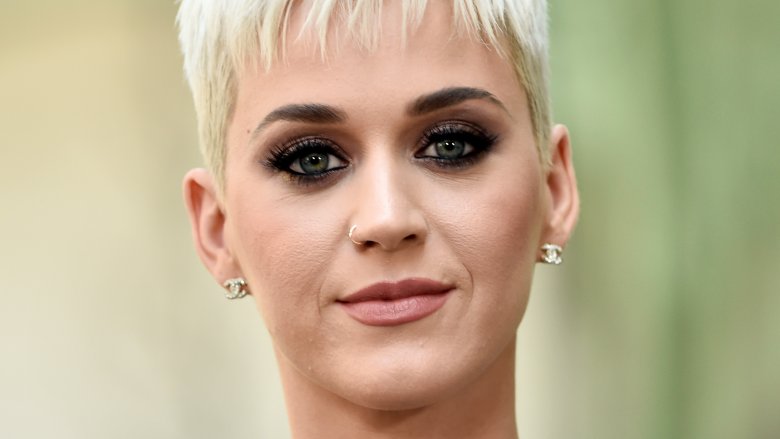 Getty Images
The "Roar" singer is leaving the past behind.
During her March 2018 cover story interview with Glamour, published on Tuesday, Feb. 6, 2018, Katy Perry opened up about her future plans to start a family — and how she's preparing for this next chapter in her life.
"I'm preparing to do a big soul overhaul very soon that I'm nervous about. I want to emotionally elevate myself," the 33-year-old pop star began. "I don't want to hold on to childhood trauma anymore. I want to grow into becoming an adult."
The singer continued, "I'm preparing myself for having a family of my own someday. And that's the thing: I want to do a little bit more soul surgery before I have a family of my own so that I don't transfer any of those lingering feelings. I'm about to go heavy into that emotional process, and I'm nervous, but I don't think I have a choice anymore."
"This last year has been about killing my ego, which has been really necessary for my career," Perry went on. "But for my personal life, it doesn't work that way. If I want to have that true balance, I have to step into being Katheryn Hudson," she added, using her real name.
This isn't the first time Perry has opened up about wanting to have kids. "Children to me are becoming a big focus," the "Firework" hitmaker told Us Weekly in 2016. "I don't even have one, but I see it in my sister's kids and just how much nurturing and love they need. I see the amazing things of birth and children and vulnerability and how we have to take care of them and how big of an impression we have. It's such a responsibility."
Perry was most recently romantically linked to Orlando Bloom, before the two took a break from their relationship in February 2017. Prior to that, the "Unconditionally" singer had an on-and-off romance with John Mayer for three years before they called it quits for good in 2015. In 2012, she and Russell Brand divorced after a year and a half of marriage.